Art
Photography

#fabric
#underwater

Swirling Fabrics Envelop Floating Subjects in Underwater Photographs by Christy Lee Rogers
January 27, 2020
Grace Ebert
By submerging her subjects into dark waters, Hawaii-born photographer Christy Lee Rogers creates images that explore human movement in a weightless environment. Commissioned by Apple, her most recent underwater series features intertwined figures surrounded by long, swirling fabrics that often mask parts of their bodies and faces as they float with outstretched limbs. Similar to her previous work, Rogers continues to illuminate the waters, giving her immersive pieces a distinct, painting-like quality.
Water is my collaborator. I feel like we are working together to create something that is not here in reality. I've just been experimenting with it to see how far I can push things—light and color and movement. Water has these dichotomies. It's powerful and it's dangerous, but then there's beauty. Water is healing and nurturing and life giving, and because I think that's how we are as humans, how do we find that balance?
Apple recently shared a short video about the series, and more of Rogers's buoyancy-related projects can be found on Vimeo and Instagram.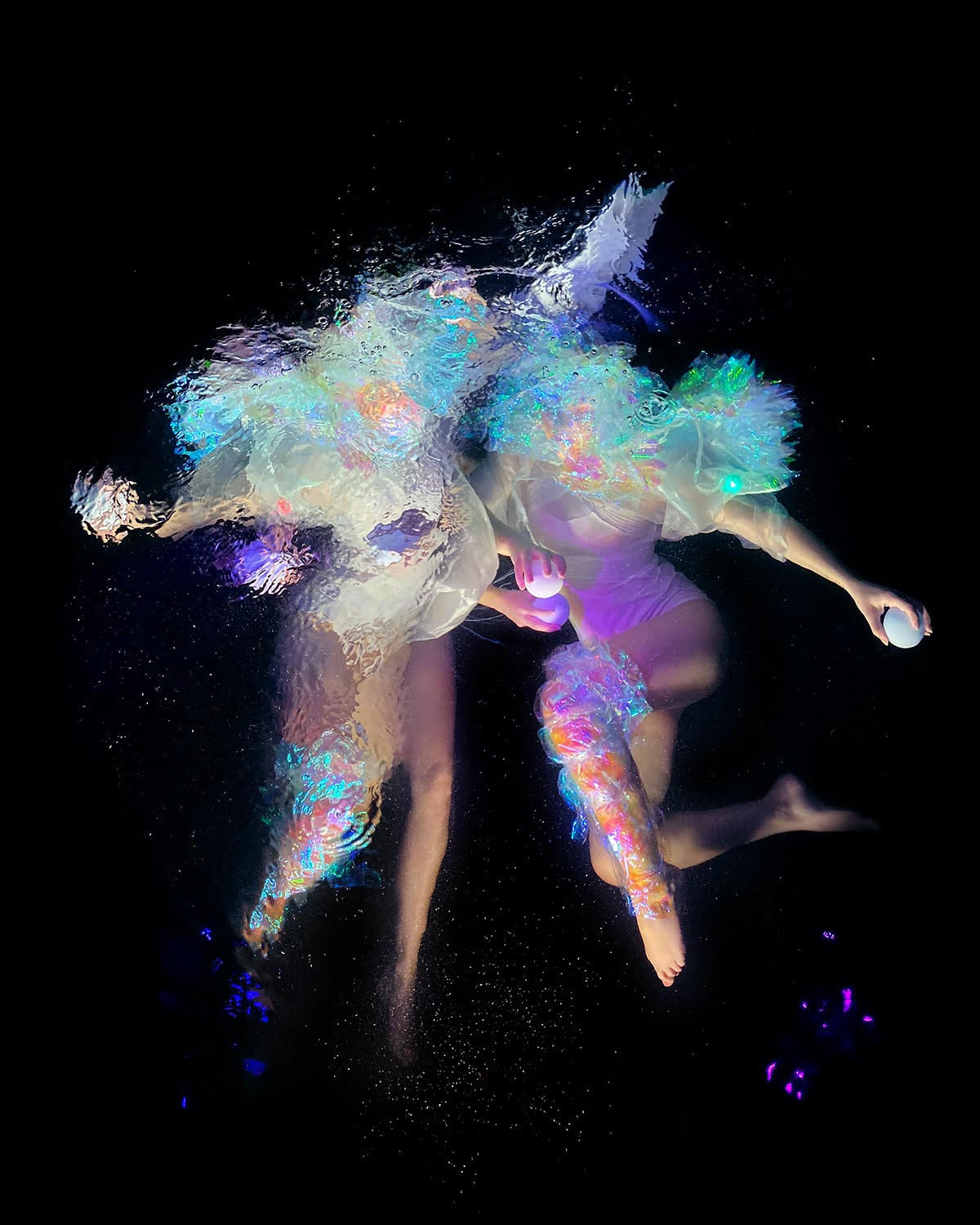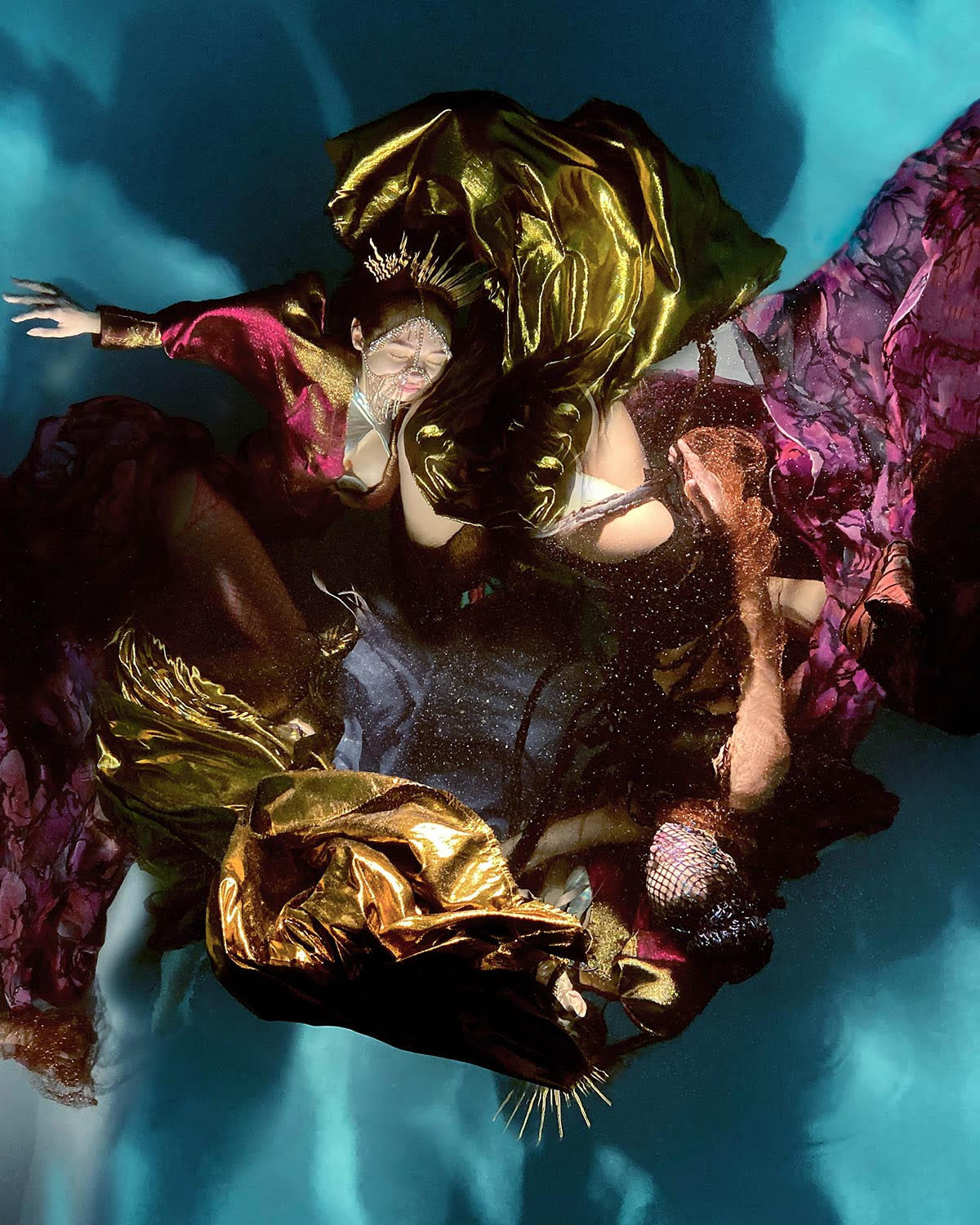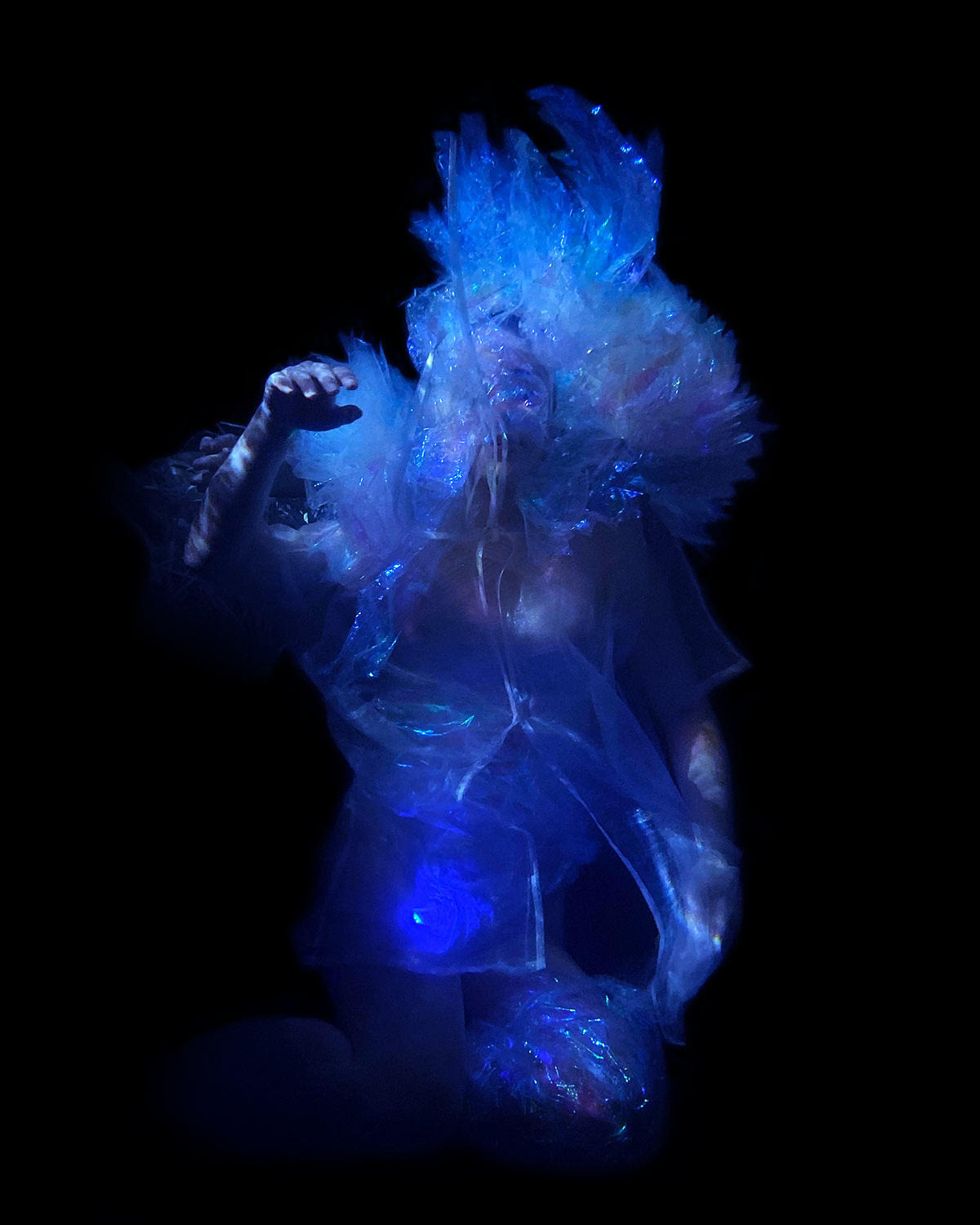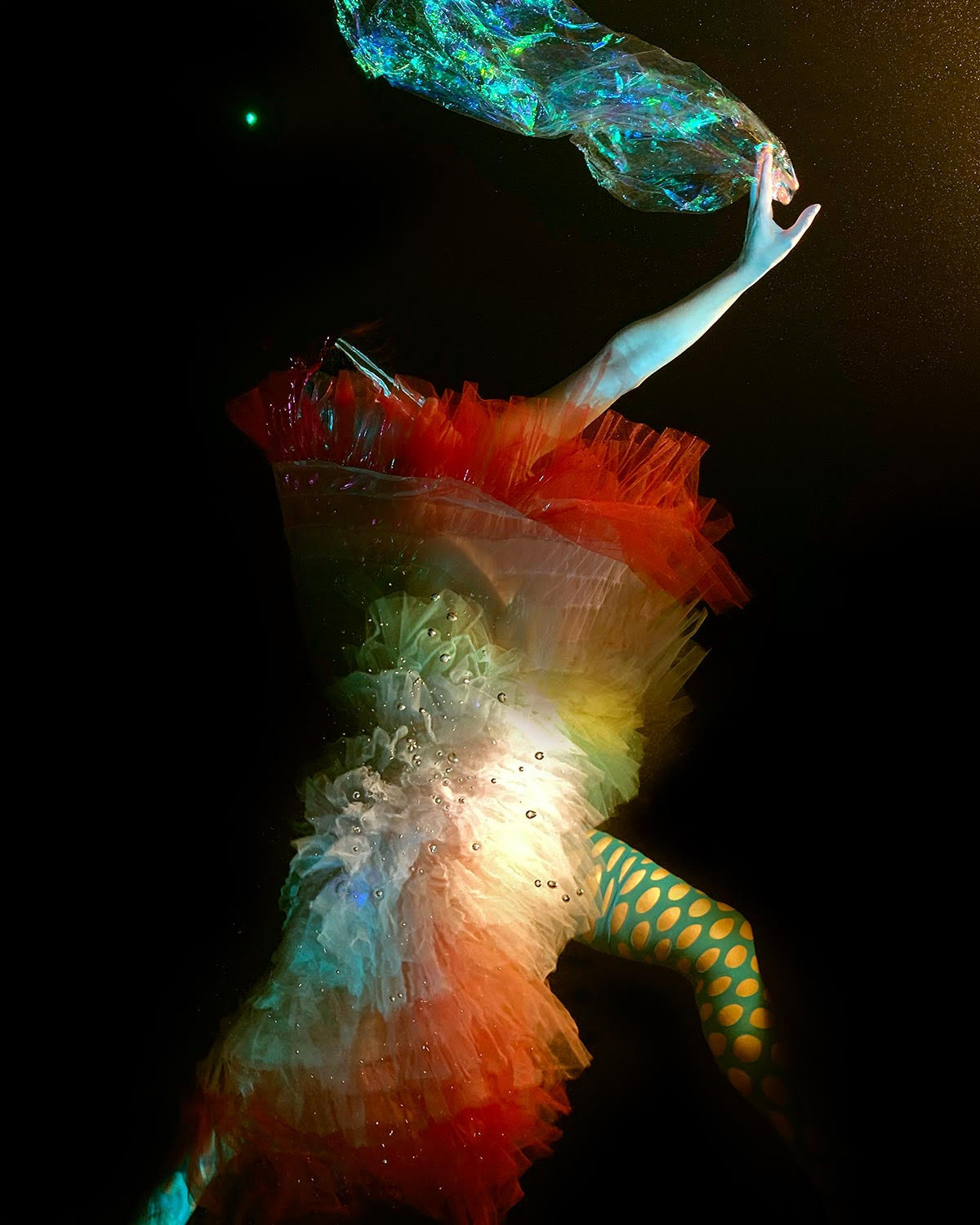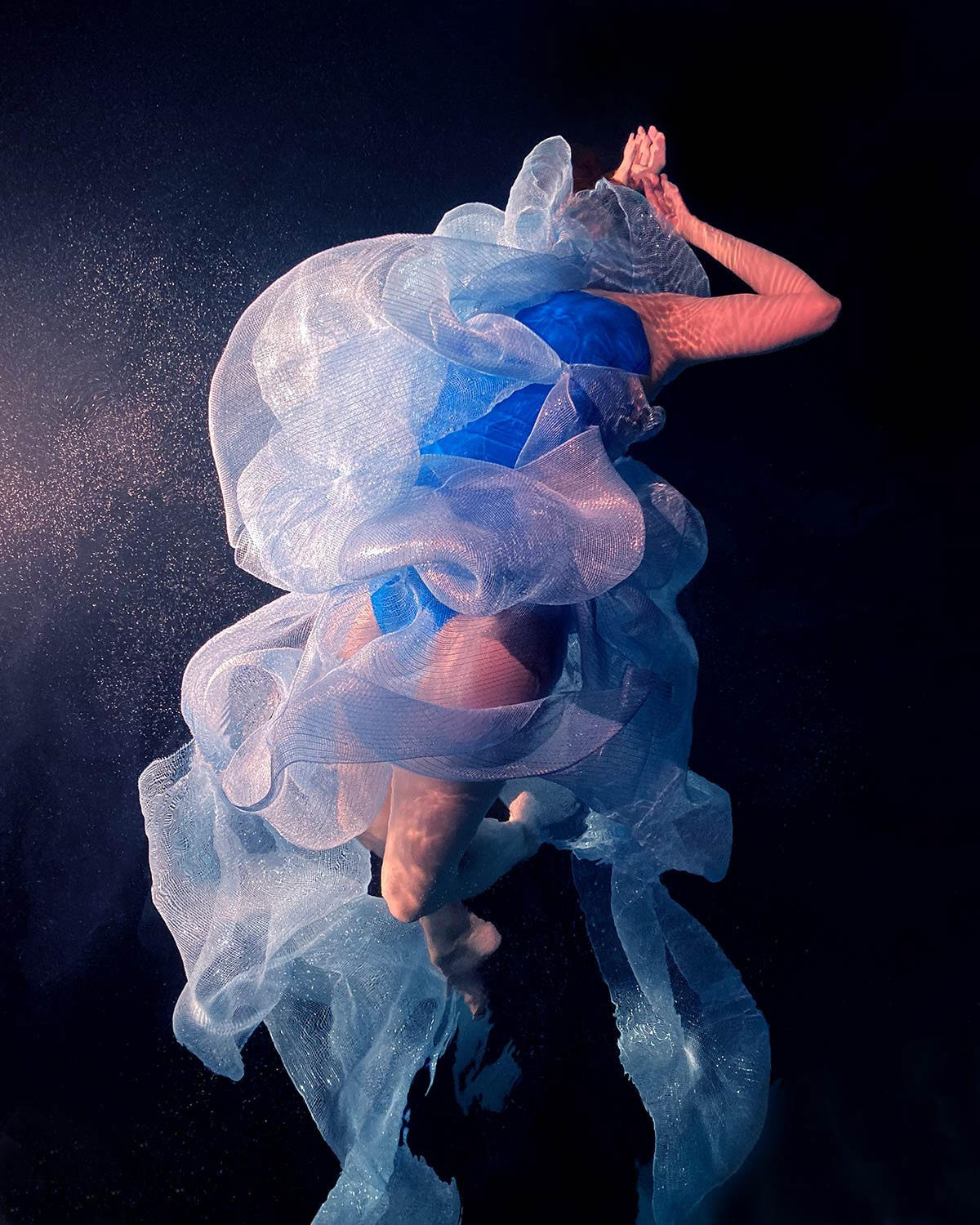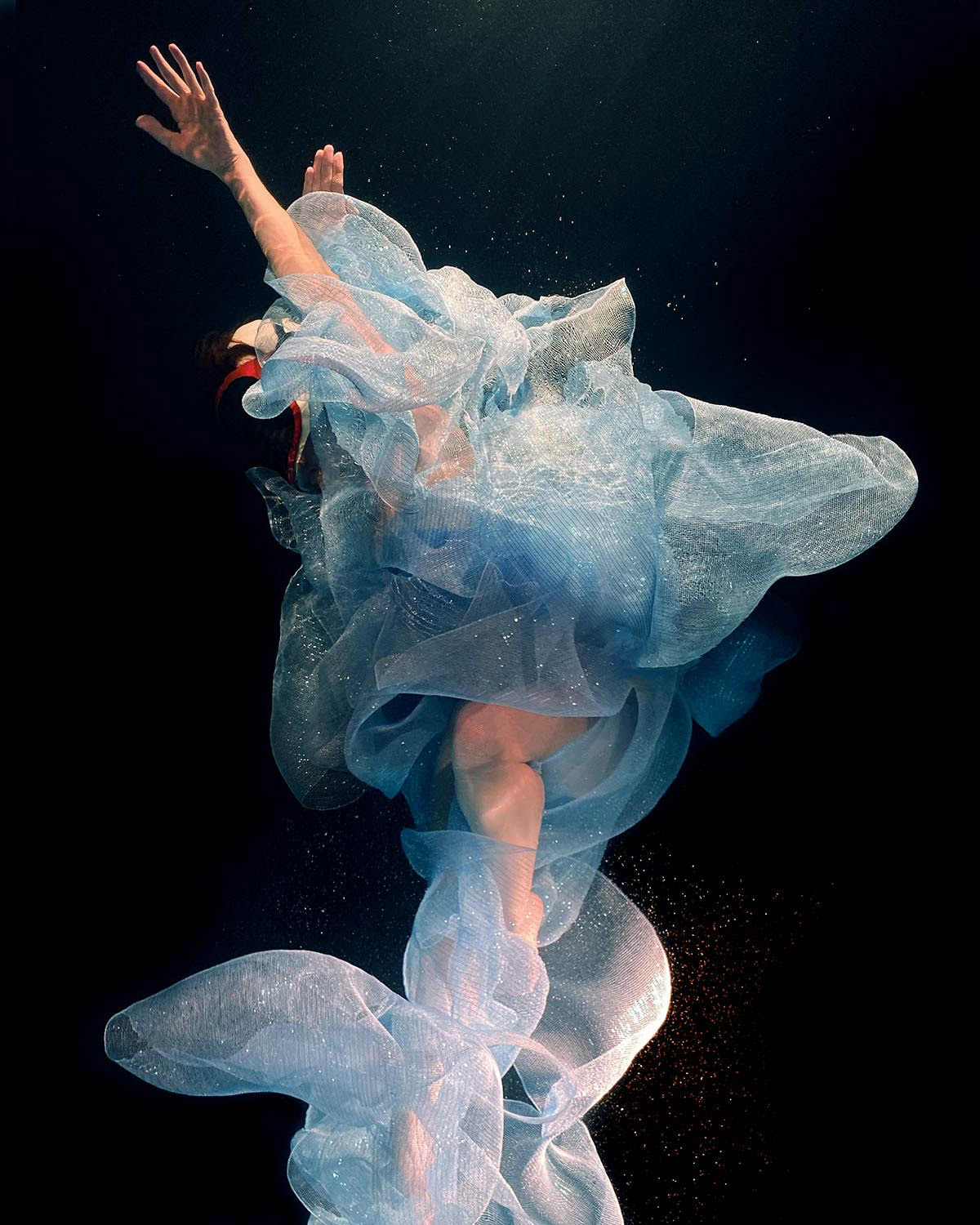 Do stories and artists like this matter to you? Become a Colossal Member and support independent arts publishing. Join a community of like-minded readers who are passionate about contemporary art, apply for our annual grant, and get exclusive access to interviews, partner discounts, and event tickets.
Share this story
Also on Colossal
Related posts on Colossal about fabric underwater
Baroque Underwater Photography by Christy Lee Rogers
---
A Specially Adapted Underwater Wheelchair Brings Artist Sue Austin Beneath the Earth's Surface
---
Clay Faces Twist and Warp on Human Bodies in Mixed-Media Film by Sam Gainsborough
---
New Photographs of Crashing Ocean Waves Frozen in Time by Pierre Carreau
Giants: A Black and White Series Captures the Complexity of the Humpback Whale
---
---