Art
Photography

#color
#photography
#rain
#water

Neon Hues Paint Puddles of 'Regular Rain' in Images by Slava Semeniuta
January 19, 2020
Andrew LaSane
Russian artist and photographer Slava Semeniuta aka VISUAL SCIENTIST (previously) retouches digital photographs of puddles to create vibrant compositions of "REGULAR RAIN." Every color of the light spectrum is reflected in neon on the smooth surface of water as it falls and sits on the asphalt. The macro view of wet streets creates a cosmic feeling for common terrestrial scenes.
Semeniuta tells Colossal that he was inspired to create the photo series a couple of weeks ago in Sochi. The way the light shimmered on the wet plants, tiles, and asphalt compelled him to return home for his camera to shoot "everything that seemed to me impressive, something that touched me. I especially liked the look of the reflection of neon light in the water," he adds, "which froze in a thick layer, not yet having time to soak into the asphalt structure. These reflections in the puddles give me a strange feeling that I am looking into some other dimension."
Keep scrolling down to be transported to another dimension through Semeniuta's images, and see more of the artist's work over on his Instagram.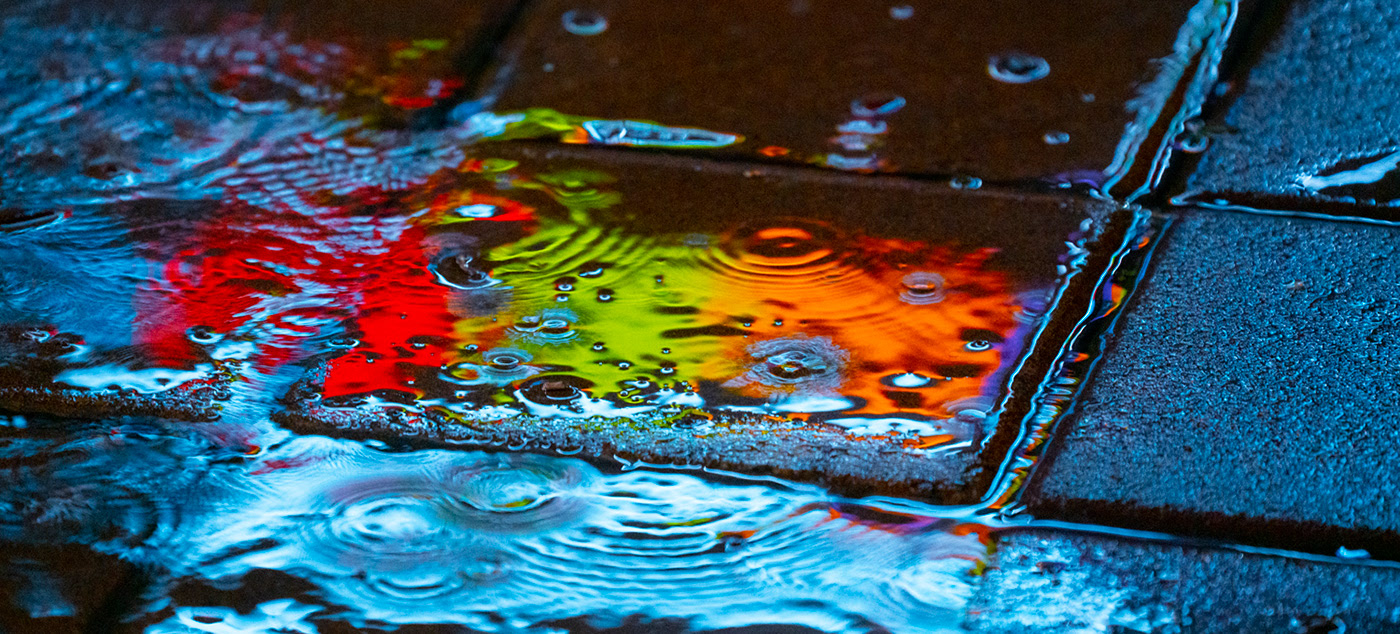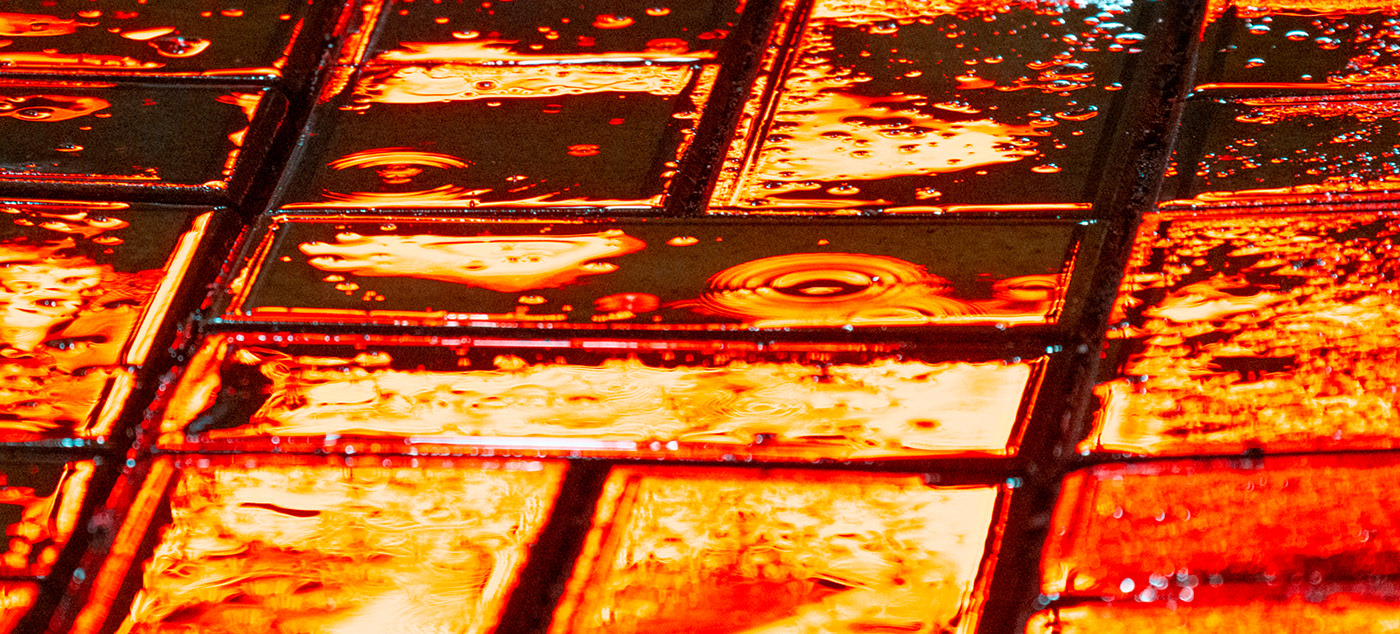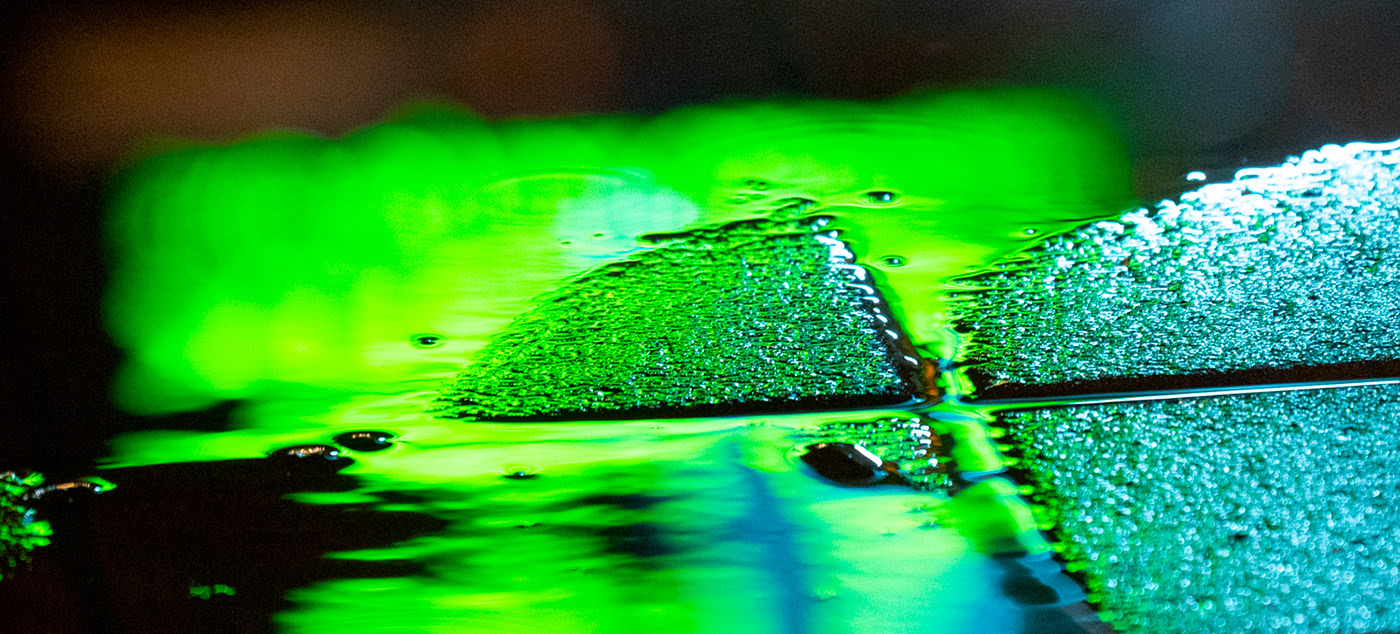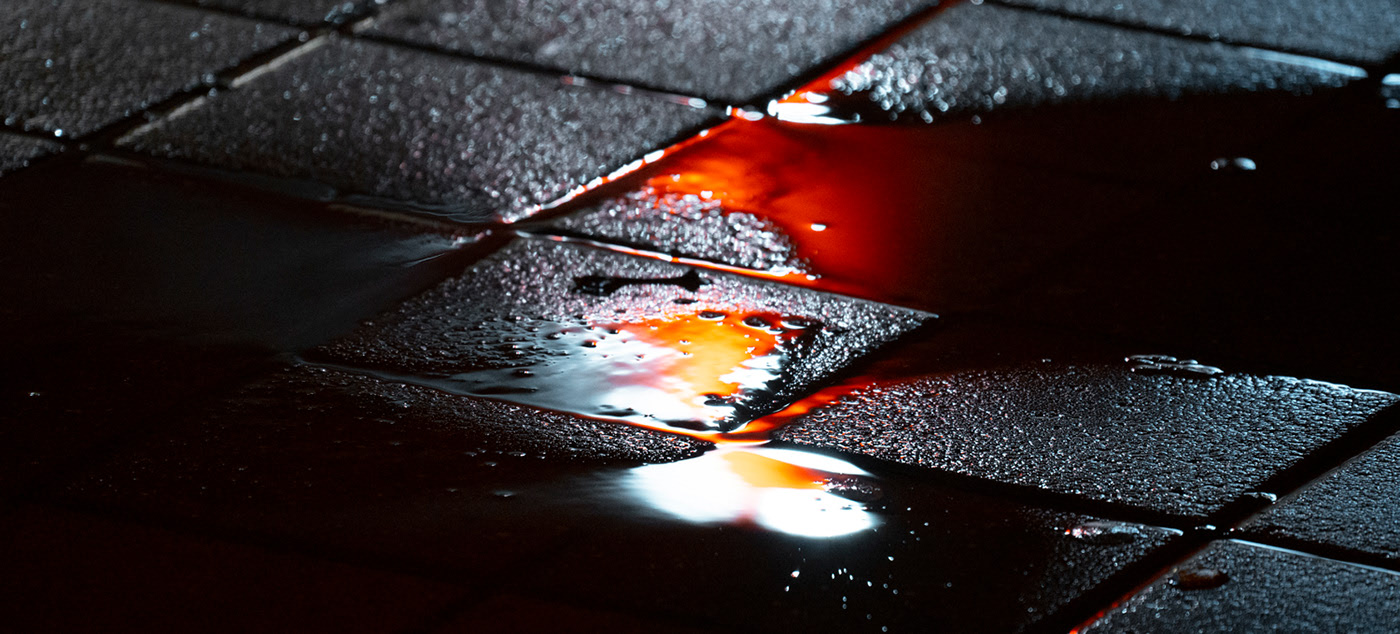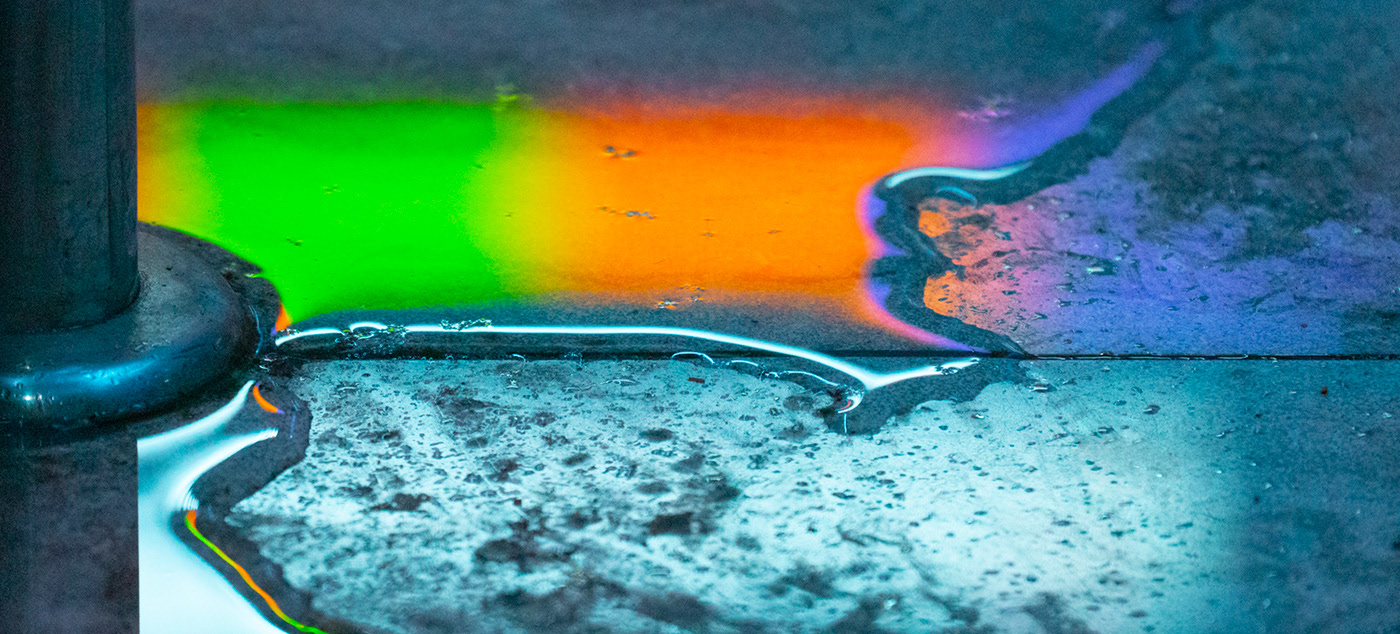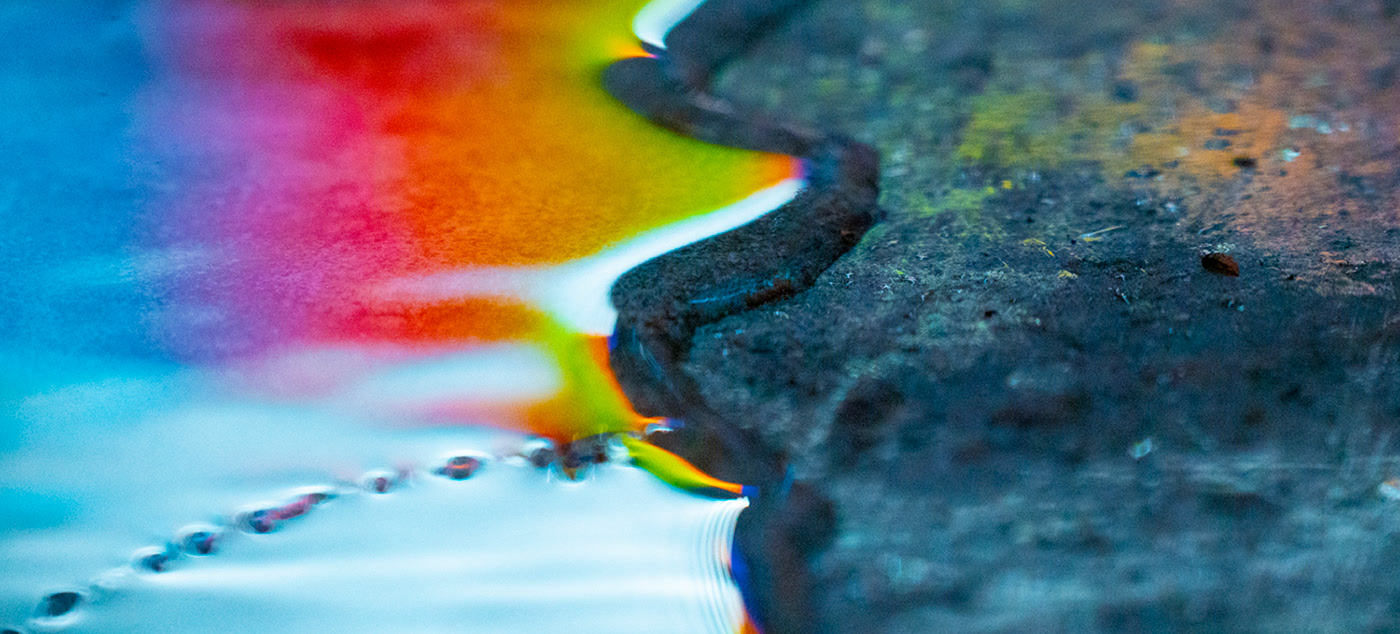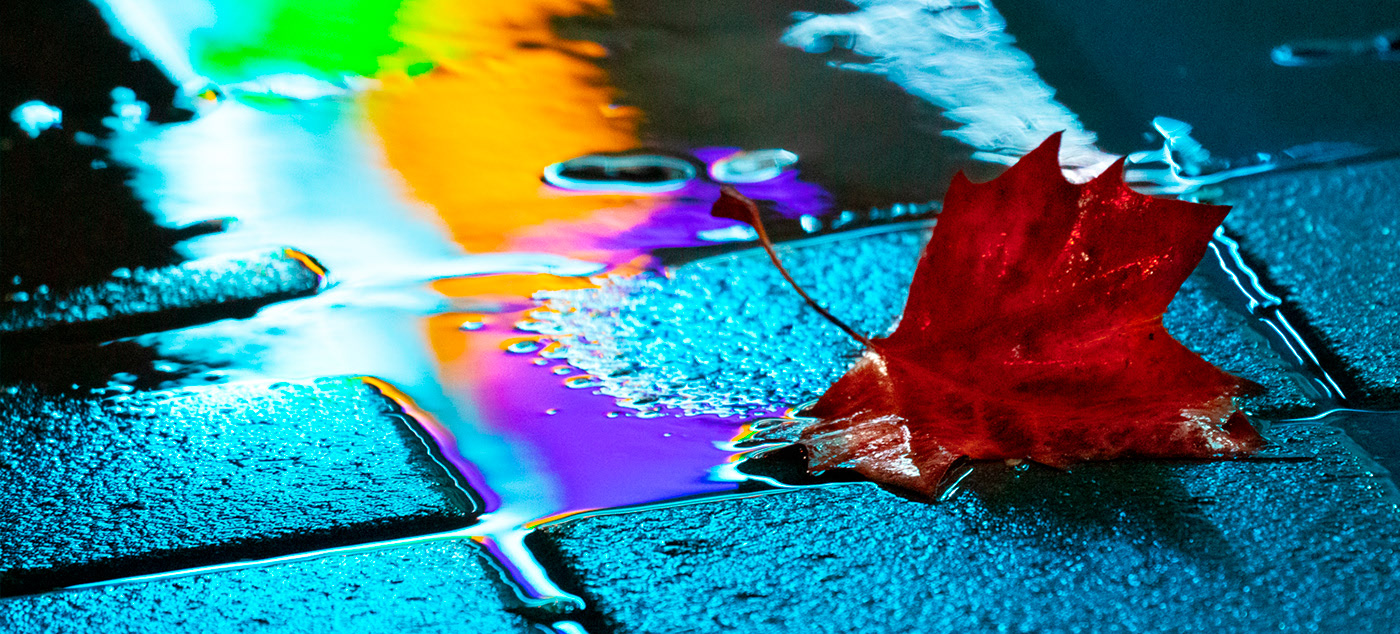 Share this story
Also on Colossal
Related posts on Colossal about color photography rain water
Abstracted Street Puddles Awash in Neon by Slava Semeniuta
---
Macro Photographs of Ultraviolet Lit Flowers Display a Dazzling Array of Neon Colors
---
Strange Mess: Puddles of Skies and Galaxies by Jeffrey Michael Austin
---
The Neon Archives: An Exploration of Hong Kong's Fading Neon Landscape
Abstract Neon Light Installations Photographed by Jung Lee
---
---