Art
Craft

#baskets
#copper
#nature
#seeds
#wire

Baskets Made of Twisted Copper Wire Evoke Seed Pods, Marine Creatures, and Other Organic Forms
August 16, 2021
Grace Ebert
Whether standing a few inches tall or reaching more than a foot, the metallic vessels that Sally Blake weaves are all inspired by a single, skeletonized seedpod the Canberra-based artist found herself in possession of. "It was given to me by someone who understood my grief after my mother died, and it represented much of what I was feeling and experiencing," she says. "It was vulnerable and yet resilient, and gently held its seed—the source of potential new life and inspiration."
That original pod has since spurred dozens of baskets in varying sizes that Blake molds from lengths of copper wire. She manipulates the pliable material with tight coils and twists that rely on pattern and sinuous lines, creating organic forms evocative of seeds, sea creatures, lungs, and other natural shapes. The metal's durability juxtaposes with the ephemeral, delicate subject matter, a contrast the artist draws as a way to speak to life's cycles.
Blake's works are on view through September 11 at Craft ACT in Canberra as part of the group exhibition Place Markers. Find baskets, pen-and-ink vessels, and printed cards in her shop, and keep up with her multi-media practice on Instagram.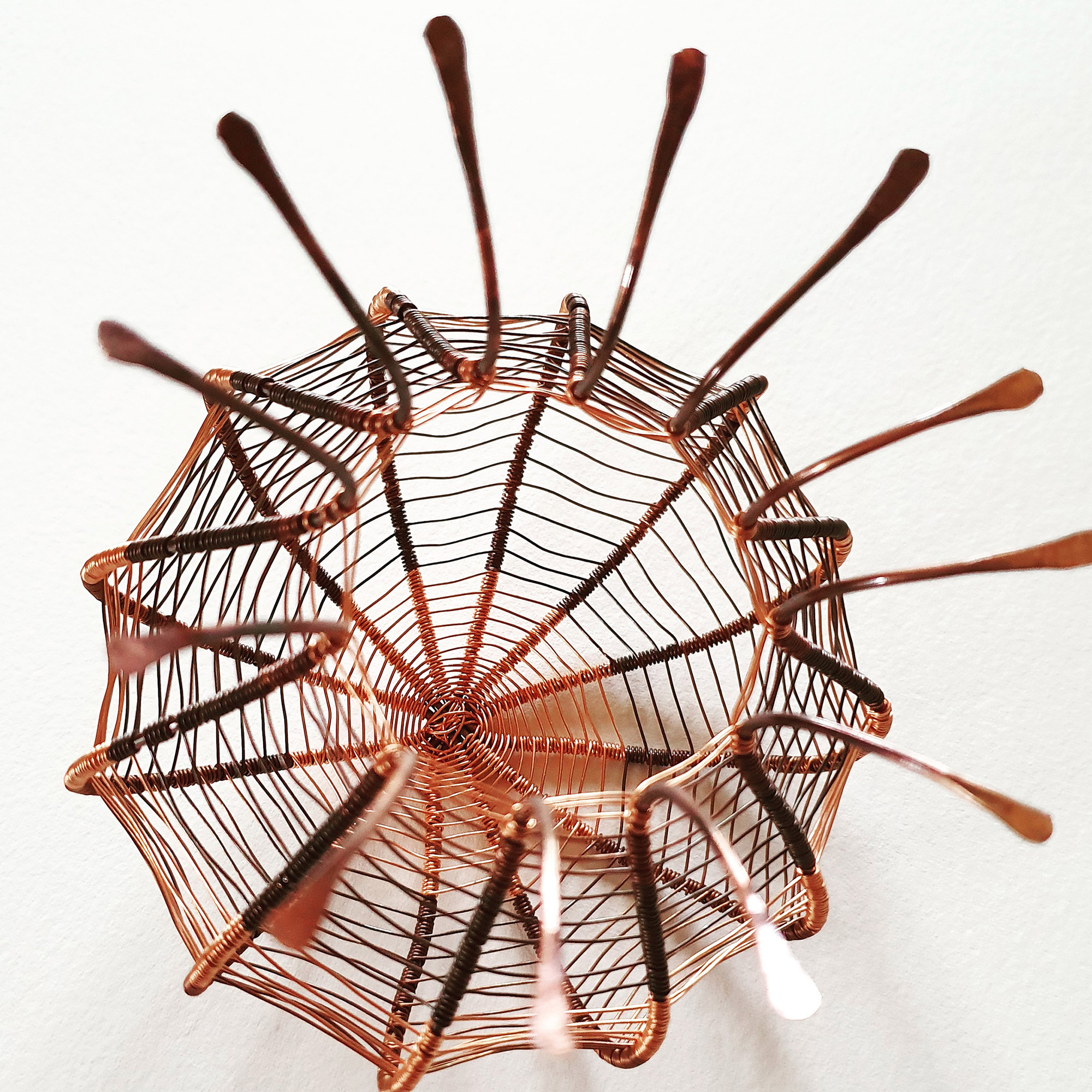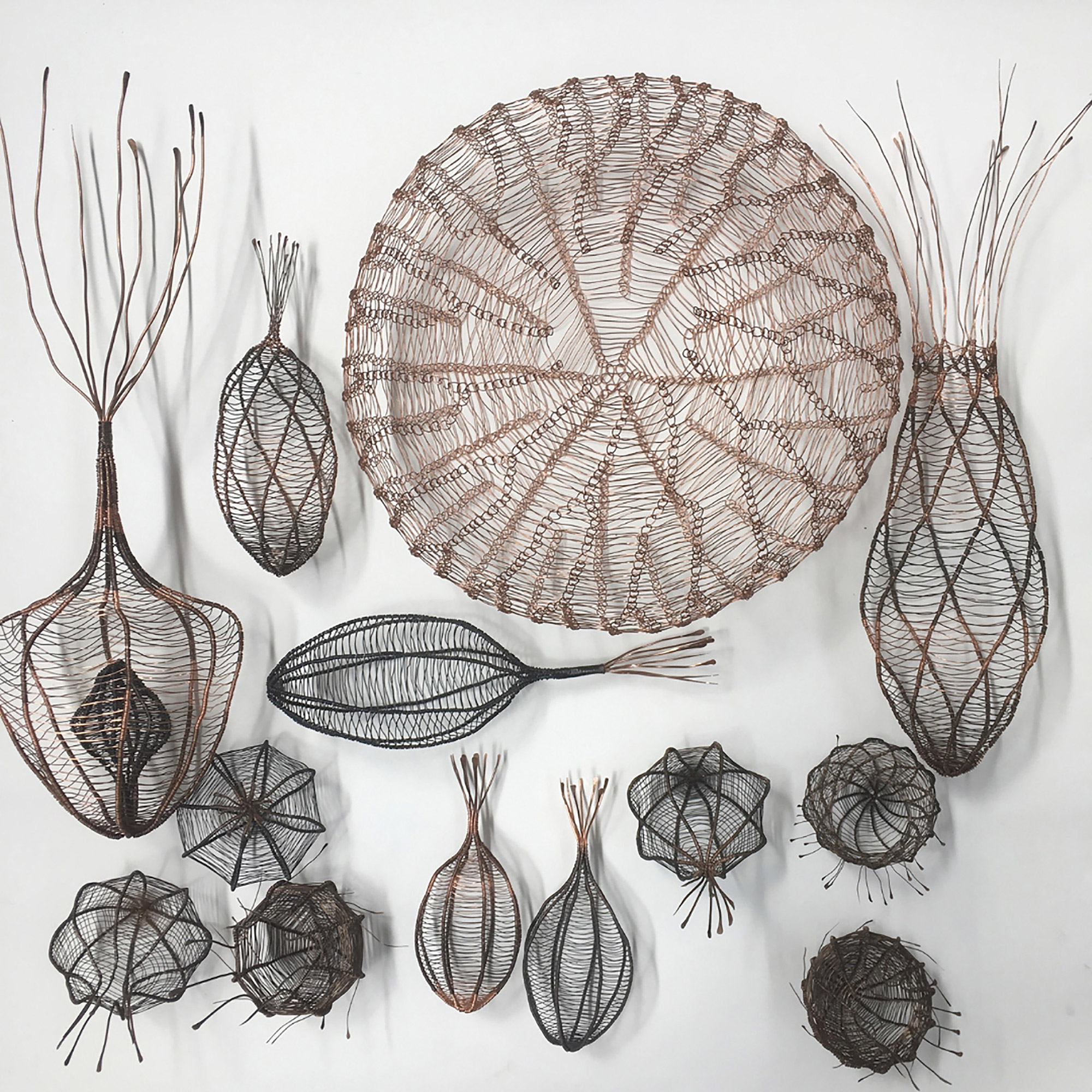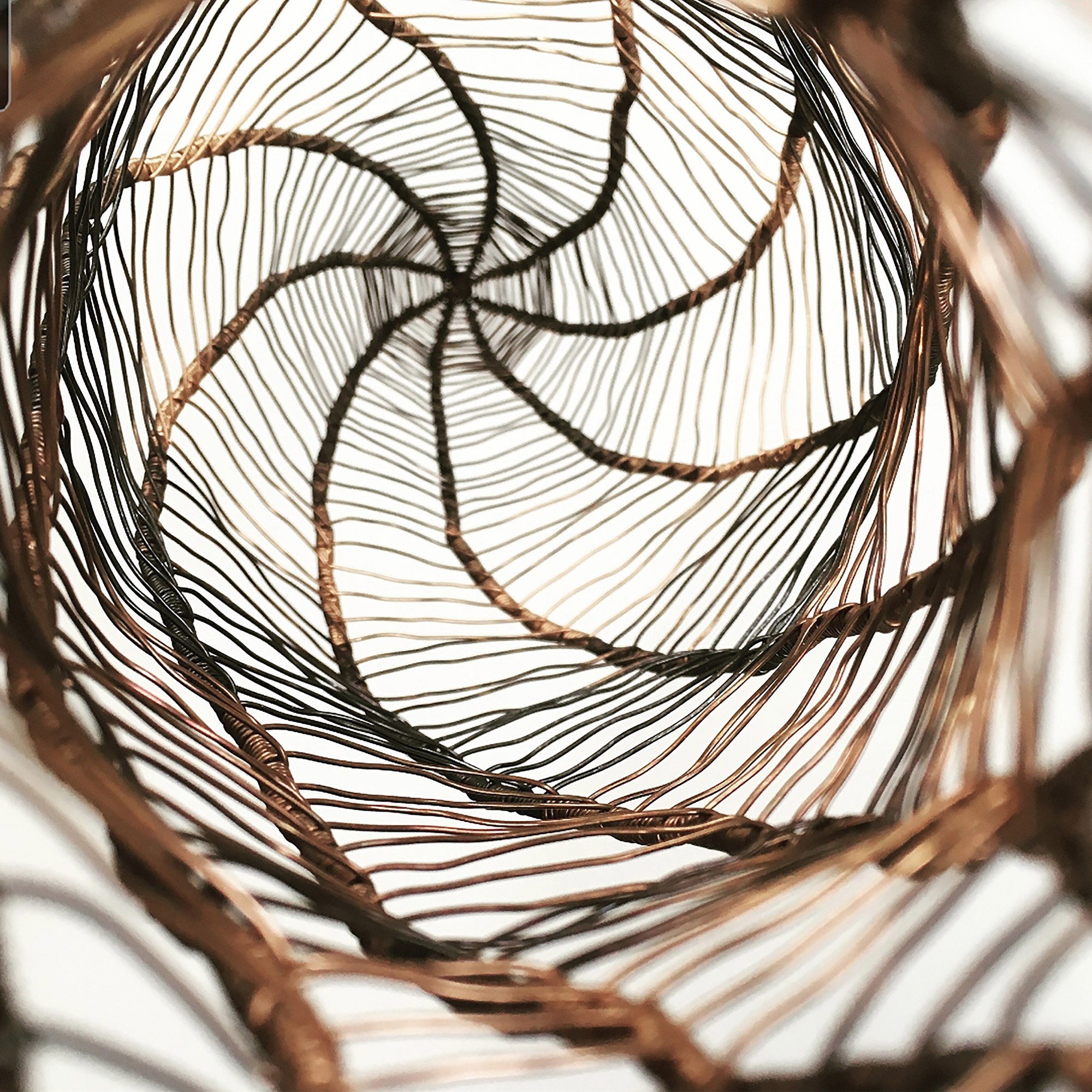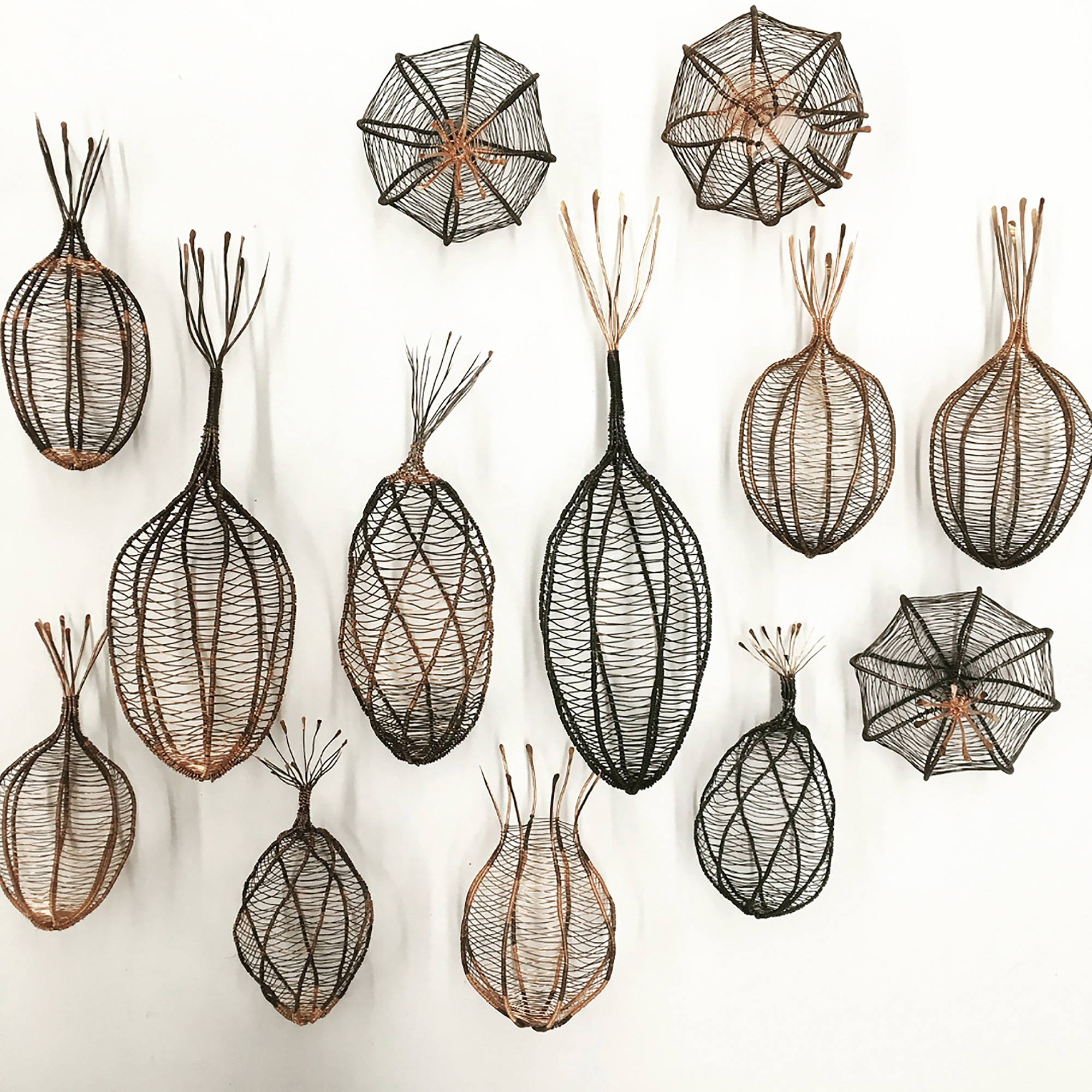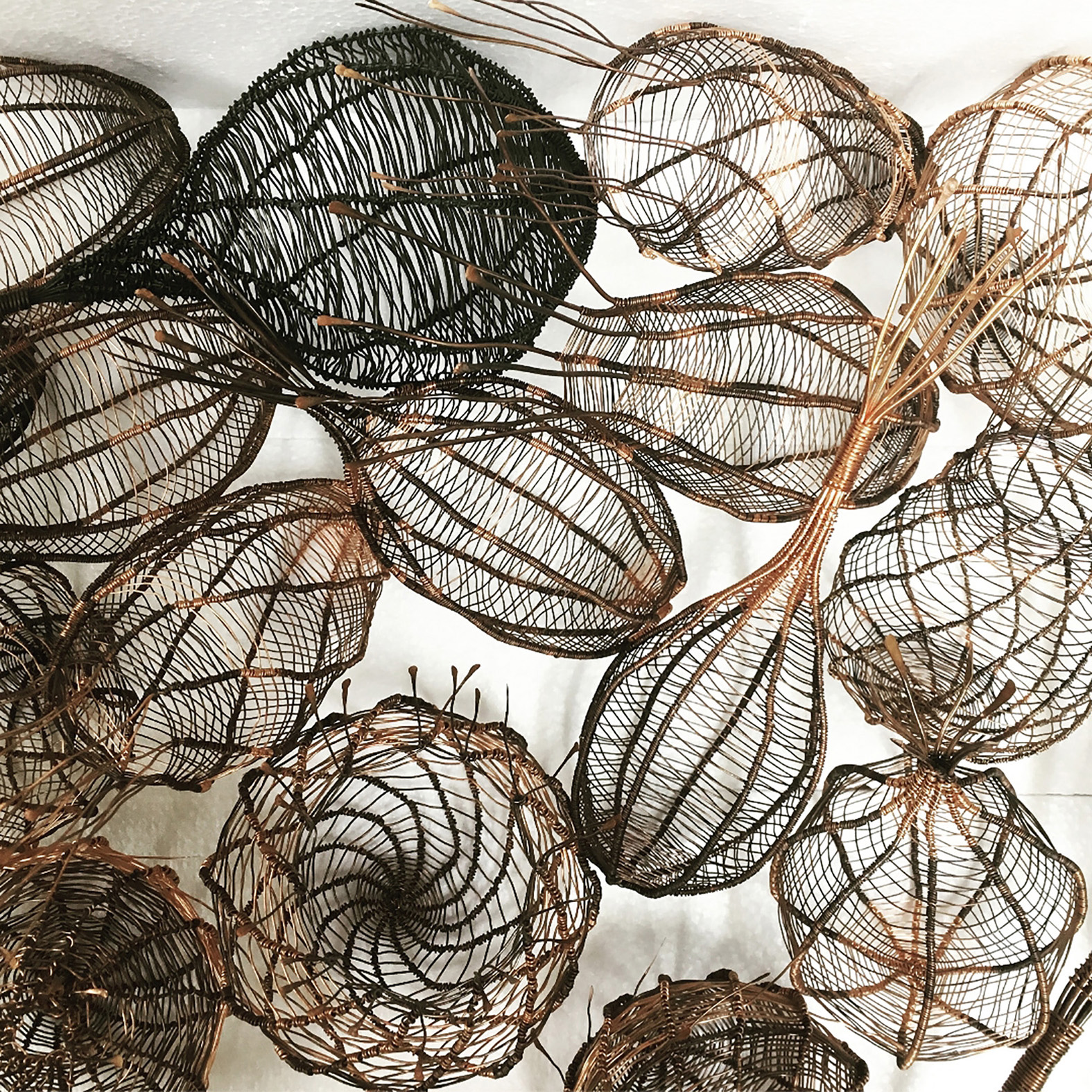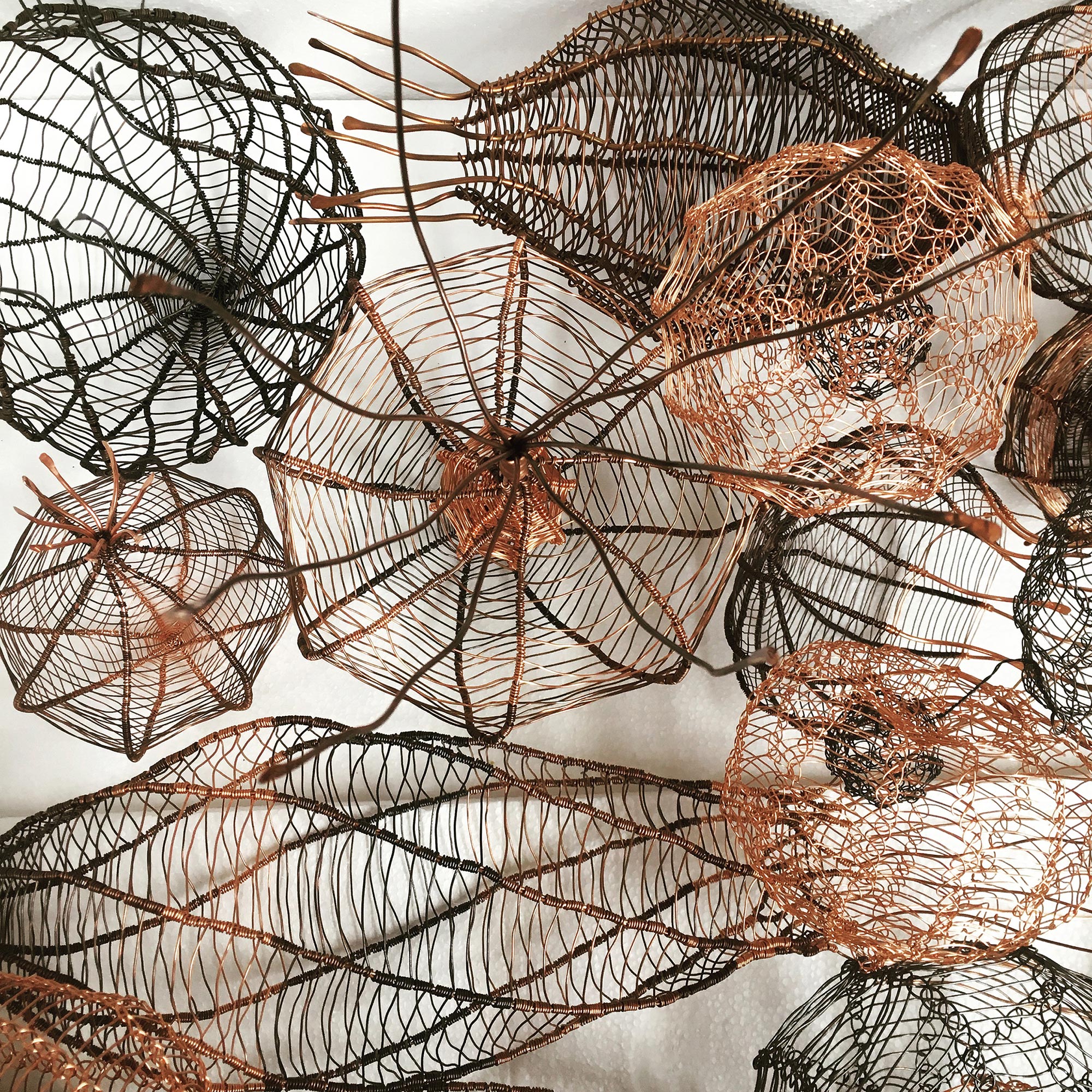 #baskets
#copper
#nature
#seeds
#wire

Do stories and artists like this matter to you? Become a Colossal Member and support independent arts publishing. Join a community of like-minded readers who are passionate about contemporary art, help support our interview series, gain access to partner discounts, and much more. Join now!
Share this story
Also on Colossal
Related posts on Colossal about baskets copper nature seeds wire
Delicate Cross-Cut Pods Encase Seeds and Other Fruitful Forms in Porcelain
---
This Humidity-Powered Seed Plants Itself by Drilling into the Ground
---
A Single Book Disrupts the Foundation of a Brick Wall by Jorge Méndez Blake
---
Hole Punch Flipbooks by Scott Blake
New Plant-Based Embroidery and Interconnected Baskets by Ana Teresa Barboza
---
---
This article comes from the Internet:Baskets Made of Twisted Copper Wire Evoke Seed Pods, Marine Creatures, and Other Organic Forms