Art

#family
#installation
#painting
#sculpture
#trucks

A 14-Foot Box Truck Transforms into an Intimate Glimpse of Domestic Life in Swoon's Mobile Sculpture
November 10, 2021
Grace Ebert
Exploring trauma and addiction through intricate paper cuttings, pasted murals, and mythical stop-motion animations is at the heart of Caledonia Curry's practice, and the Connecticut-born artist, who works as Swoon (previously), extends that approach in a mobile sculpture that peers into the intimacy of family life. Produced last year in collaboration with PBS American Portrait, "The House Our Family Built" transforms a 14-foot box truck into a roving domestic scene comprised of a cab cloaked in patterned wallpaper and a trailer split open to reveal a house-like environment.
Within the vehicle are objects synonymous with home life, including framed photos, children's toys, and furniture, while a fence lines the perimeter in front of the truck. A family of two-dimensional painted figures from multiple generations occupies both the indoor and outdoor spaces, and  Swoon says the outdoor installation "asks viewers to consider the legacy of ancestral histories—whether through traditions, trauma, or repeated narratives—and the ways in which they inform how we understand and talk about ourselves."
"The House Our Family Built" is on view this week at Nasher Sculpture Center as part of the Dallas Art Fair, and you can follow Swoon through the making-of process on PBS. Find an archive of her imaginative projects on her site, YouTube, and Instagram. (via Artnet)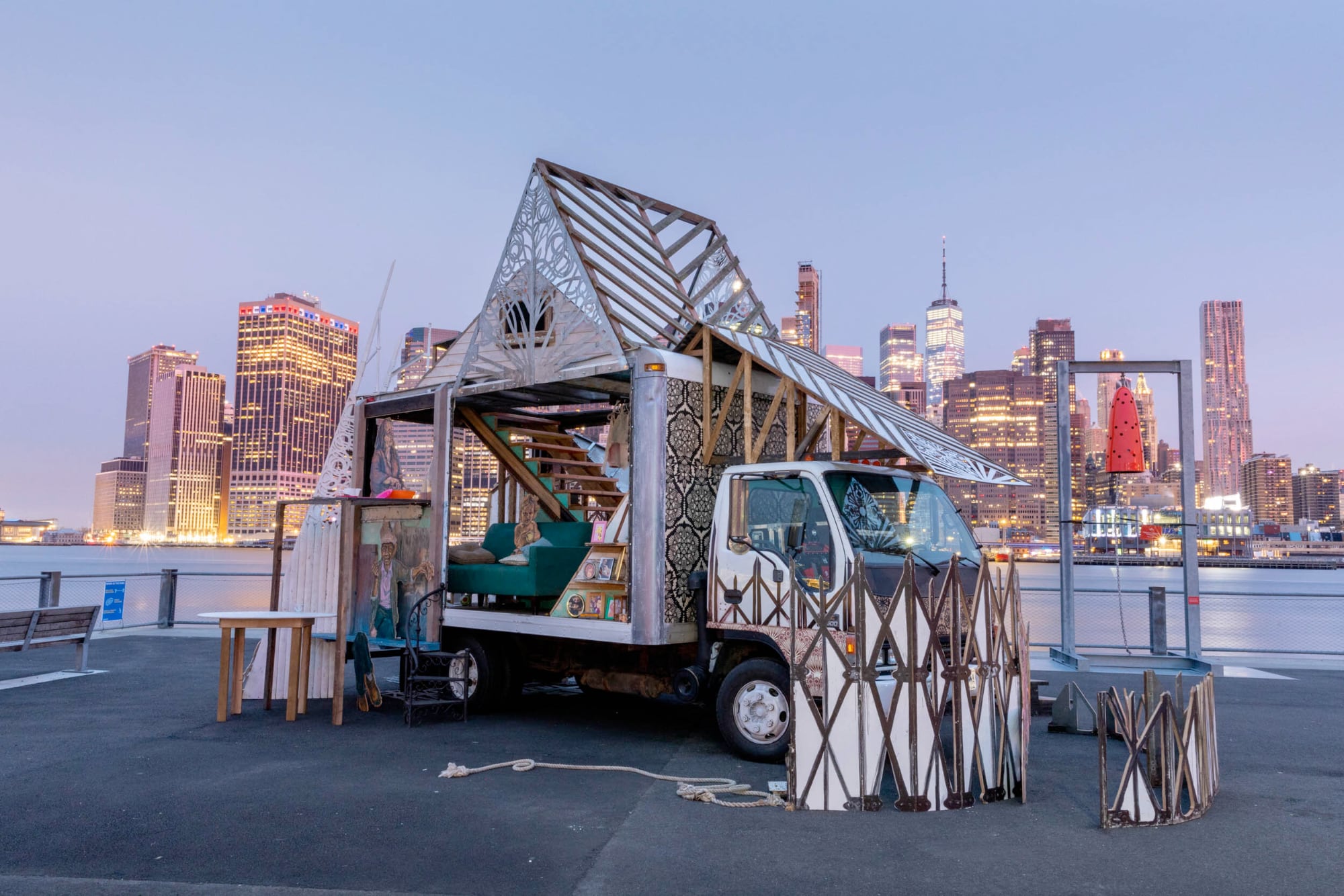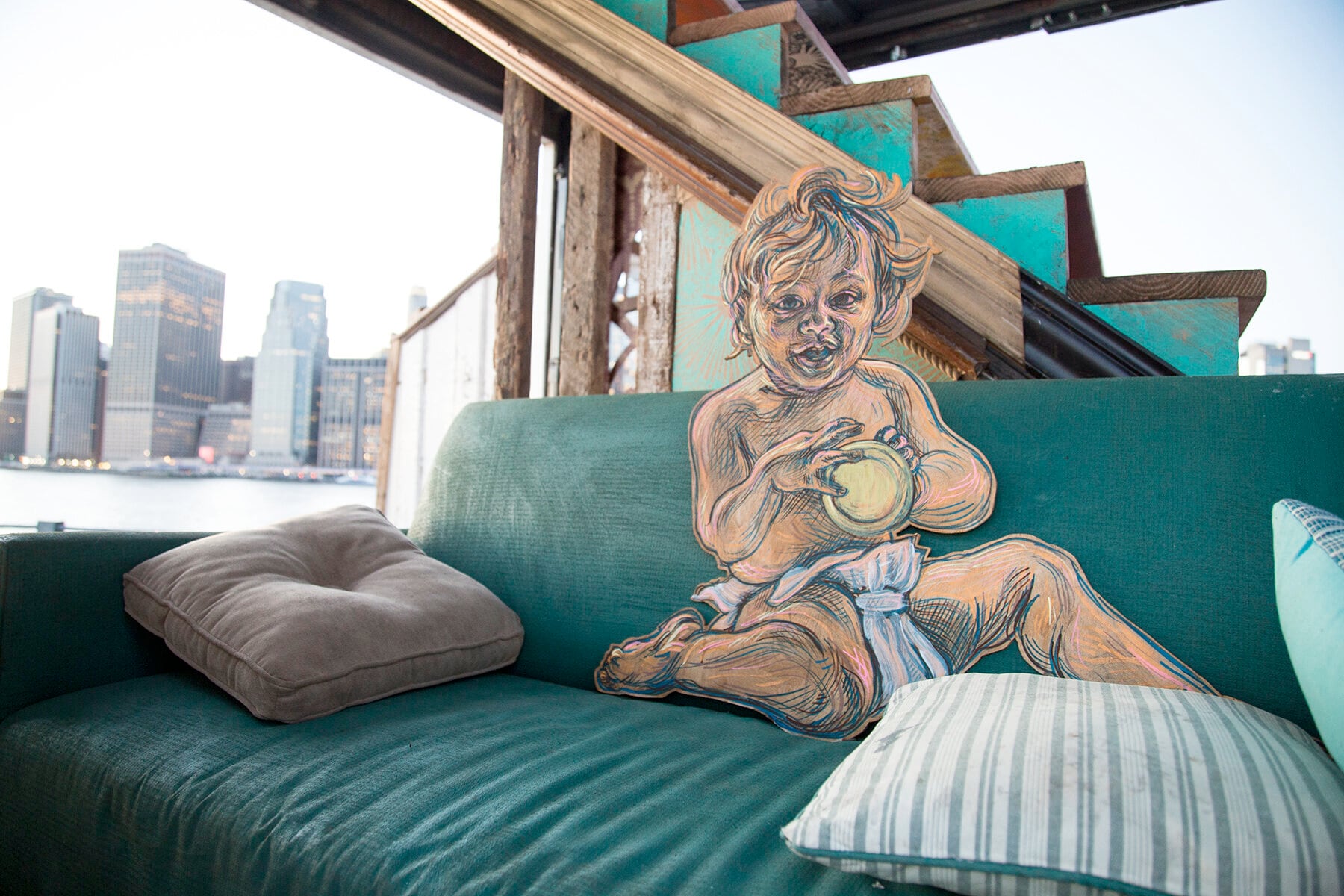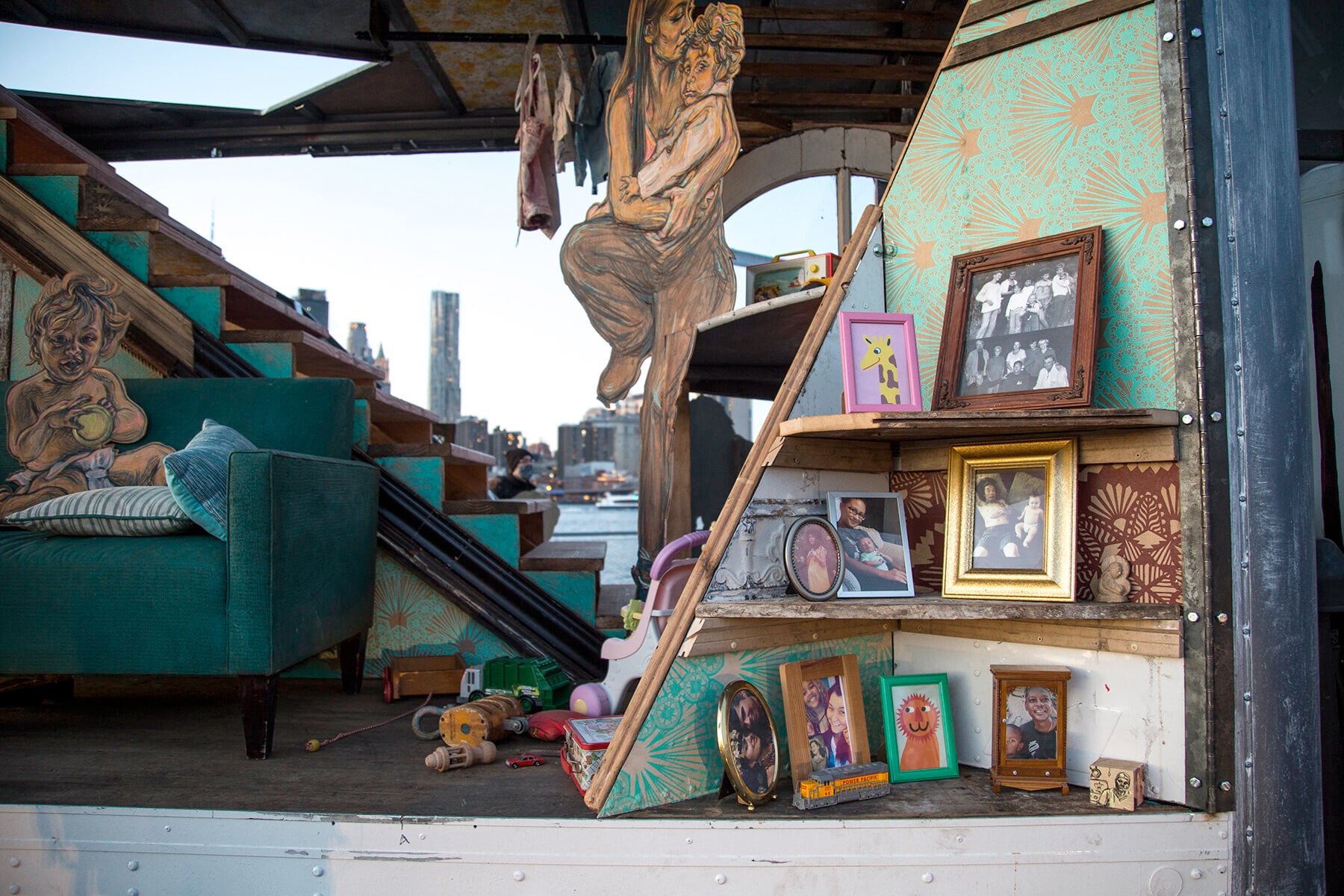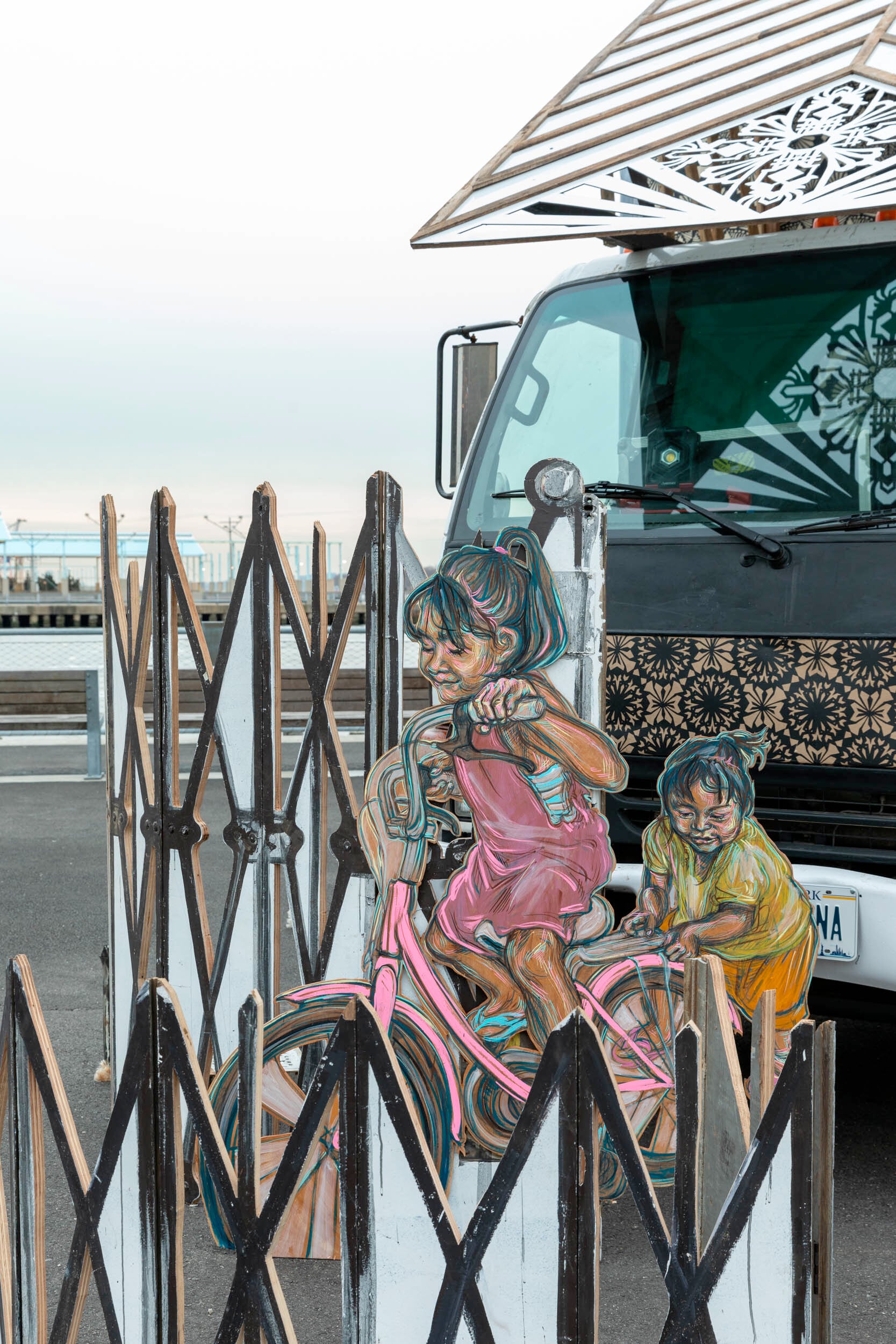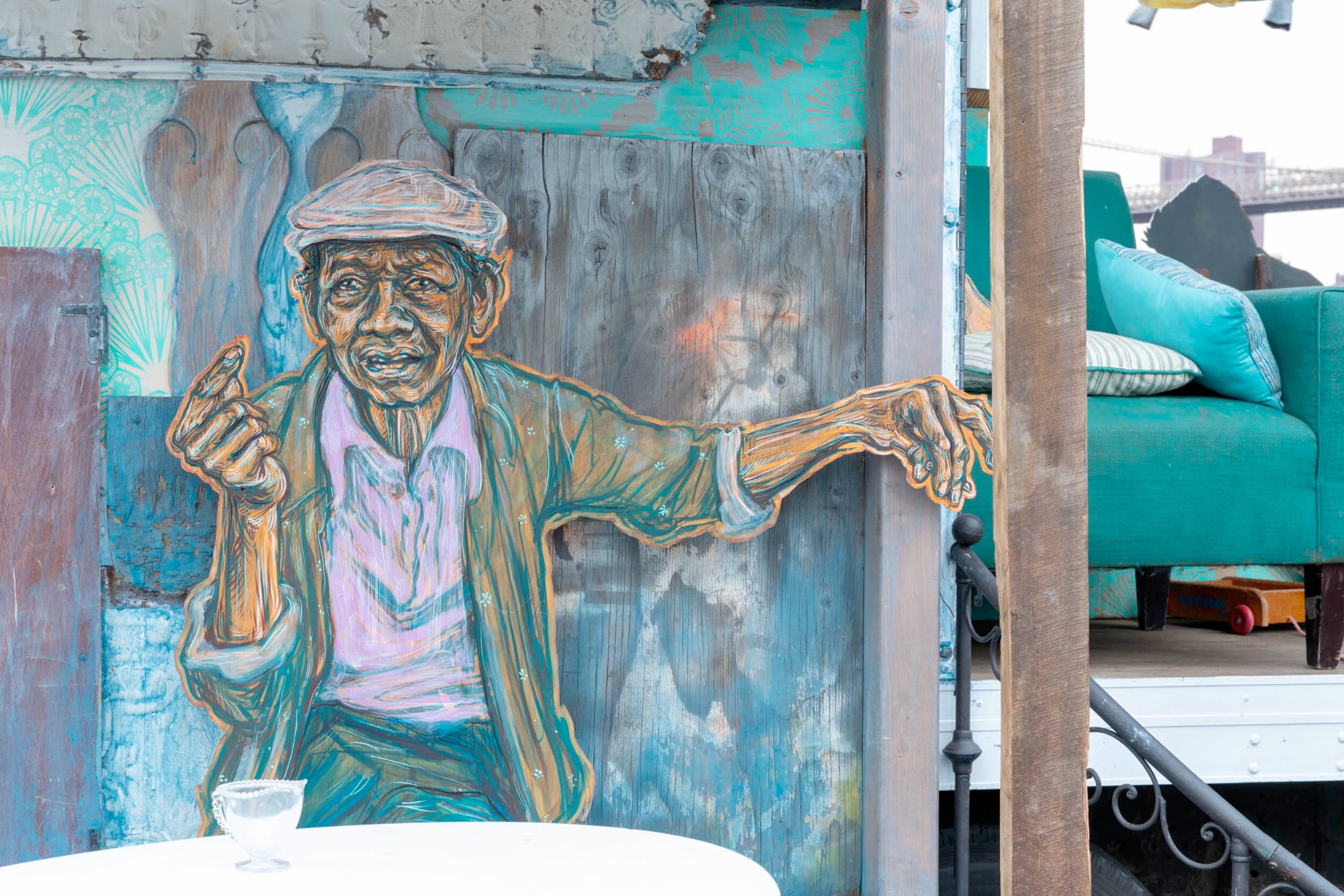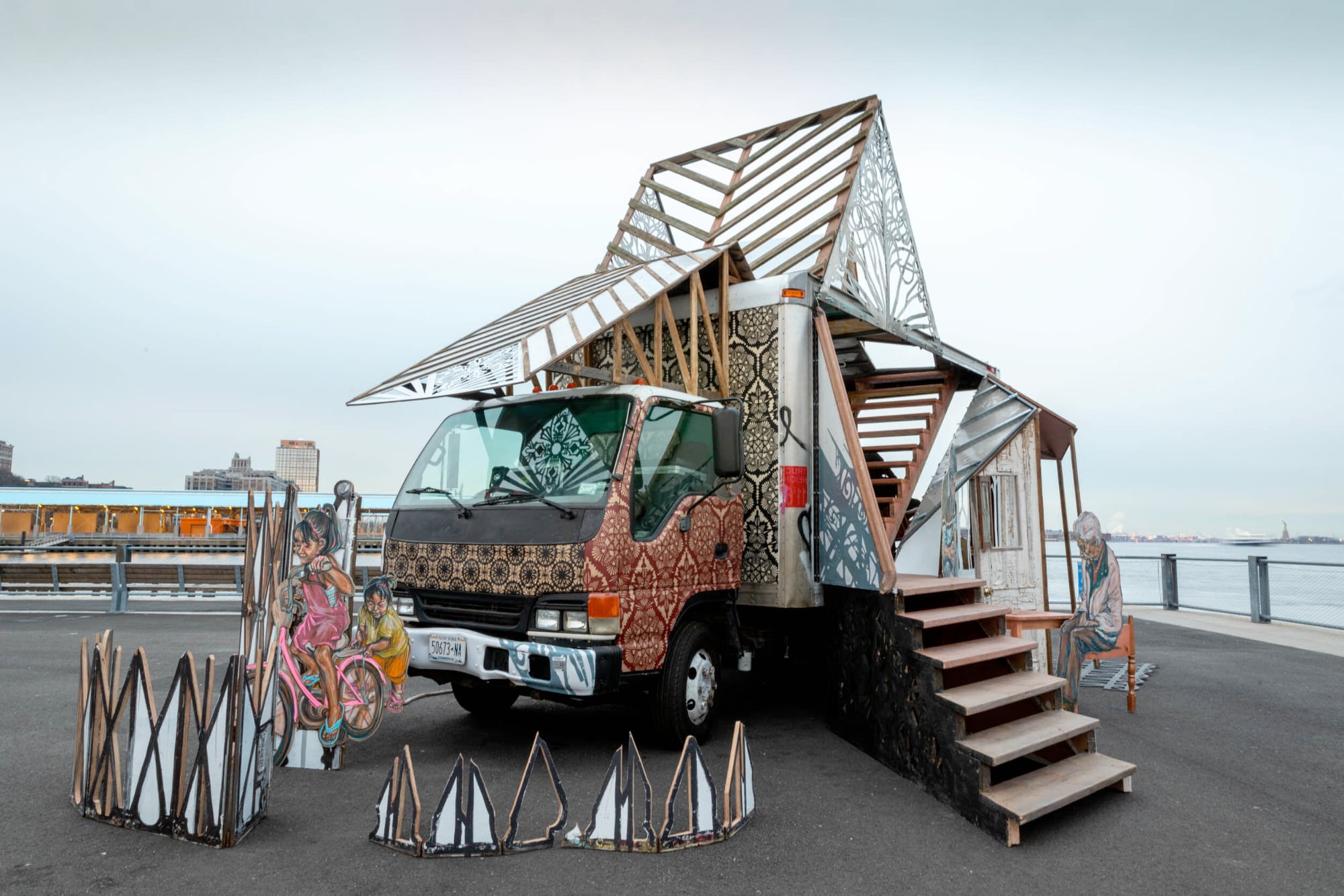 #family
#installation
#painting
#sculpture
#trucks

Do stories and artists like this matter to you? Become a Colossal Member and support independent arts publishing. Join a community of like-minded readers who are passionate about contemporary art, help support our interview series, gain access to partner discounts, and much more. Join now!
Share this story
Also on Colossal
Related posts on Colossal about family installation painting sculpture trucks
In a New Stop-Motion Film, Swoon Explores Trauma, Memory, and the Body
---
An Ornate Truck Spot-Welded from Thousands of Reflective Steel Disks by Valay Shende
---
Defunct Old Cars Given New Life as Pools and Pizza Ovens by Benedetto Bufalino
---
An Inflated Roof of Spikes Protrude From a Crumbling Scottish Gatehouse
Lifelike Sculpted Figures and Immersive Monochrome Environments by Hans Op de Beeck
---
---
文章来源于互联网:A 14-Foot Box Truck Transforms into an Intimate Glimpse of Domestic Life in Swoon's Mobile Sculpture