Art

#installation
#public art
#sculpture
#site-specific
#stairs
#steel
#video

A 'Staircase to Heaven' Installation Ascends into the Sky as a Trippy Optical Illusion
November 12, 2021
Grace Ebert
South African artist Strijdom van der Merwe's deceptive "Staircase to Heaven" sculpture is designed to make you wonder. When viewed straight on, the towering optical illusion appears to ascend into the sky at an incline, although the 4.5-meter-tall work actually lies on a flat plane. Van der Merwe partnered with Taiwanese artist Chou Sheng-hsien to create the trippy sculpture for the Nanhui Art Project in Taiwan, which commissioned 14 public works to be installed throughout Taitung County.
Built with steel square tubing that weighs about 240 kilograms, "Staircase to Heaven" is modeled after van der Merwe's 2016 project, "Sculptures on the Cliff." For more of the artist's site-specific works and sprawling land art, check out his site. (via Laughing Squid)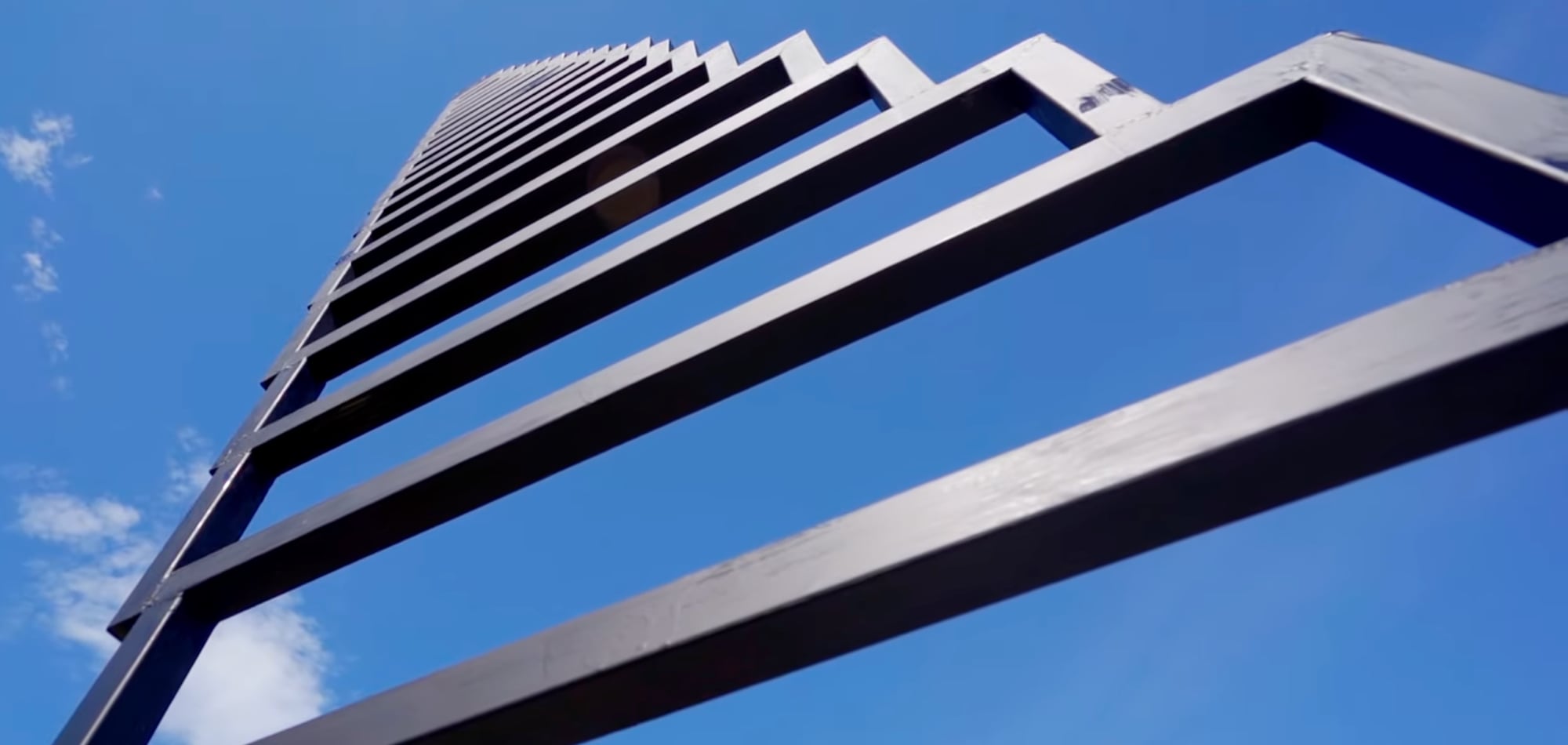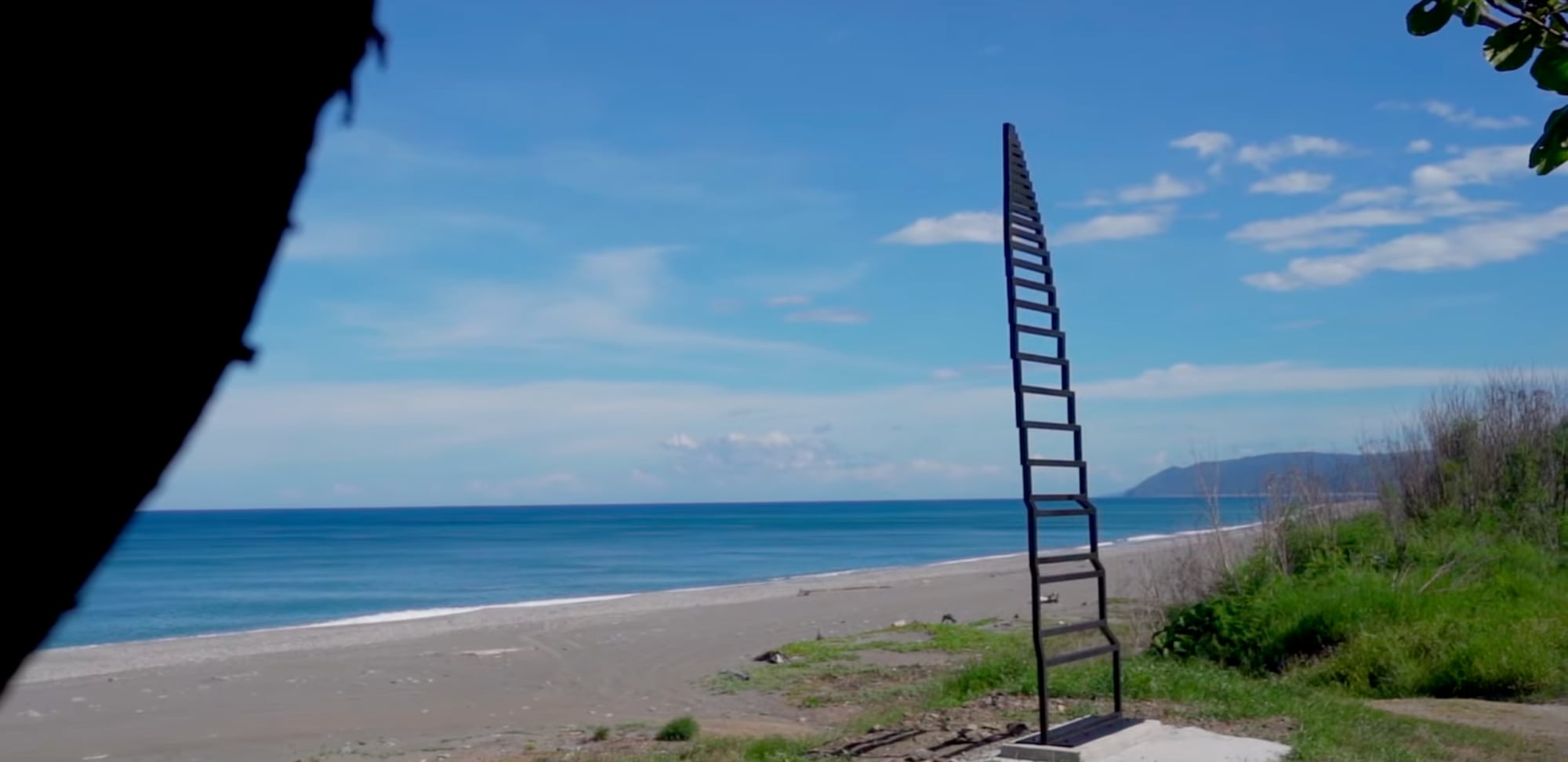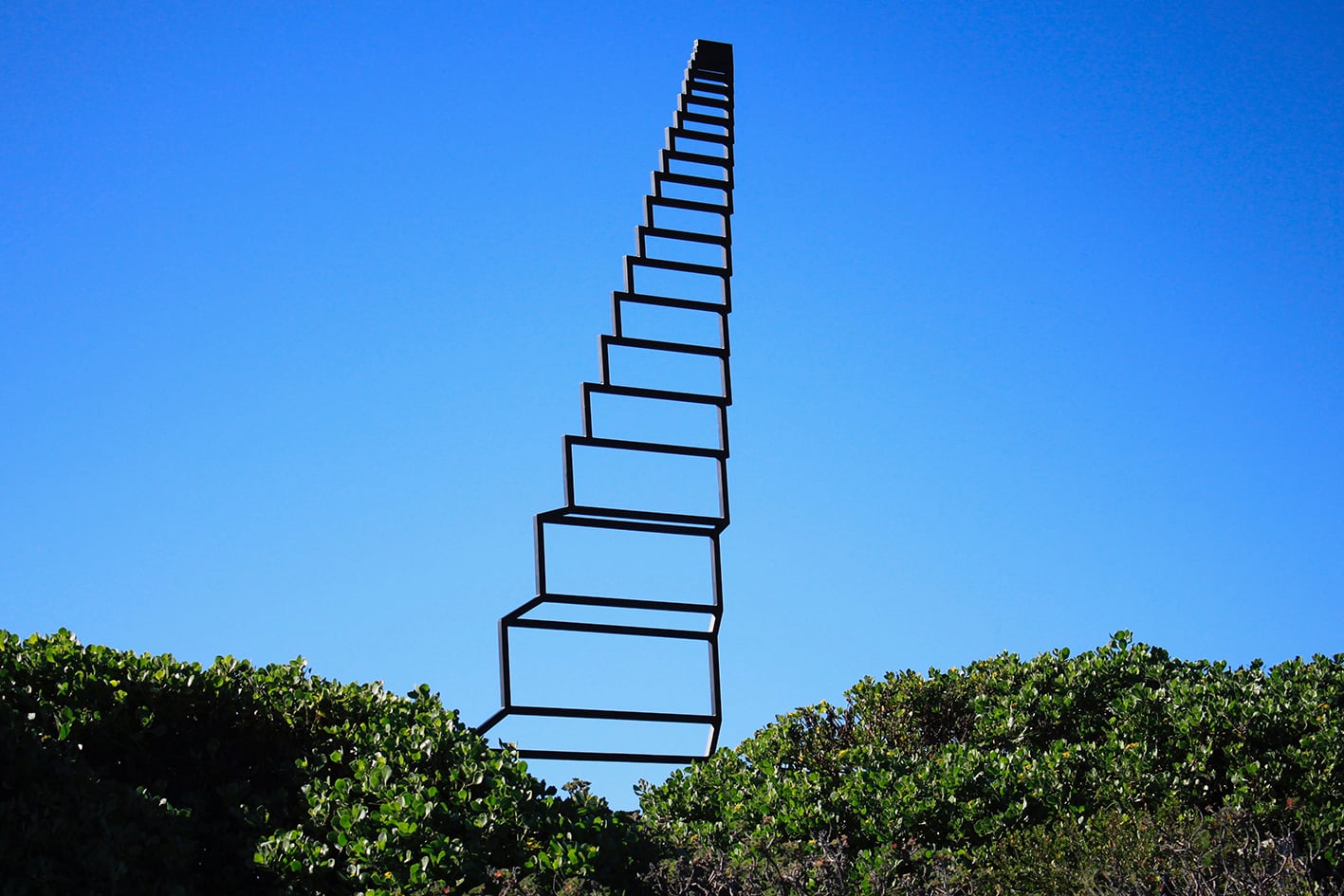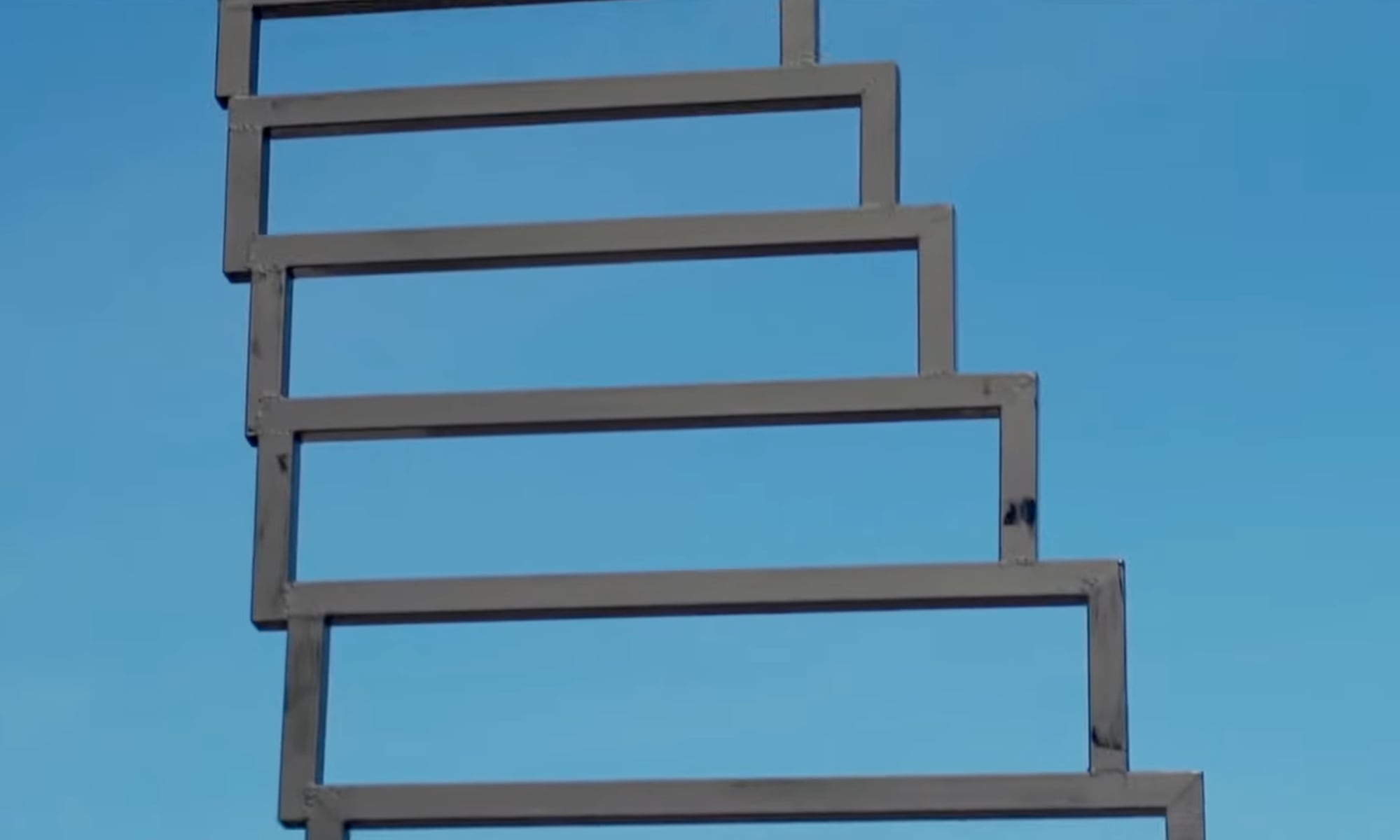 #installation
#public art
#sculpture
#site-specific
#stairs
#steel
#video

Do stories and artists like this matter to you? Become a Colossal Member and support independent arts publishing. Join a community of like-minded readers who are passionate about contemporary art, help support our interview series, gain access to partner discounts, and much more. Join now!
Share this story
Also on Colossal
Related posts on Colossal about installation public art sculpture site-specific stairs steel video
Calligraphic Optical Illusion Murals by Astro
---
Shape-Shifting Figure by Frank Force Wins Best Illusion of 2019
---
The Square Wave Kinetic Sculpture Forms Complex Geometric Patterns as it Spins
---
Thick Clusters of Wooden Birdhouses by London Fieldworks Sprawl Across Tree Trunks
A Ziggurat of Mirrors by Shirin Abedinirad Connects the Sky and Ground in Sydney
---
---
文章来源于互联网:A 'Staircase to Heaven' Installation Ascends into the Sky as a Trippy Optical Illusion