Craft
Design

#chairs
#flowers
#furniture
#humor

Lavishly Adorned Chairs by Annie Evelyn Reimagine the Functional Role of Furniture
November 6, 2019
Laura Staugaitis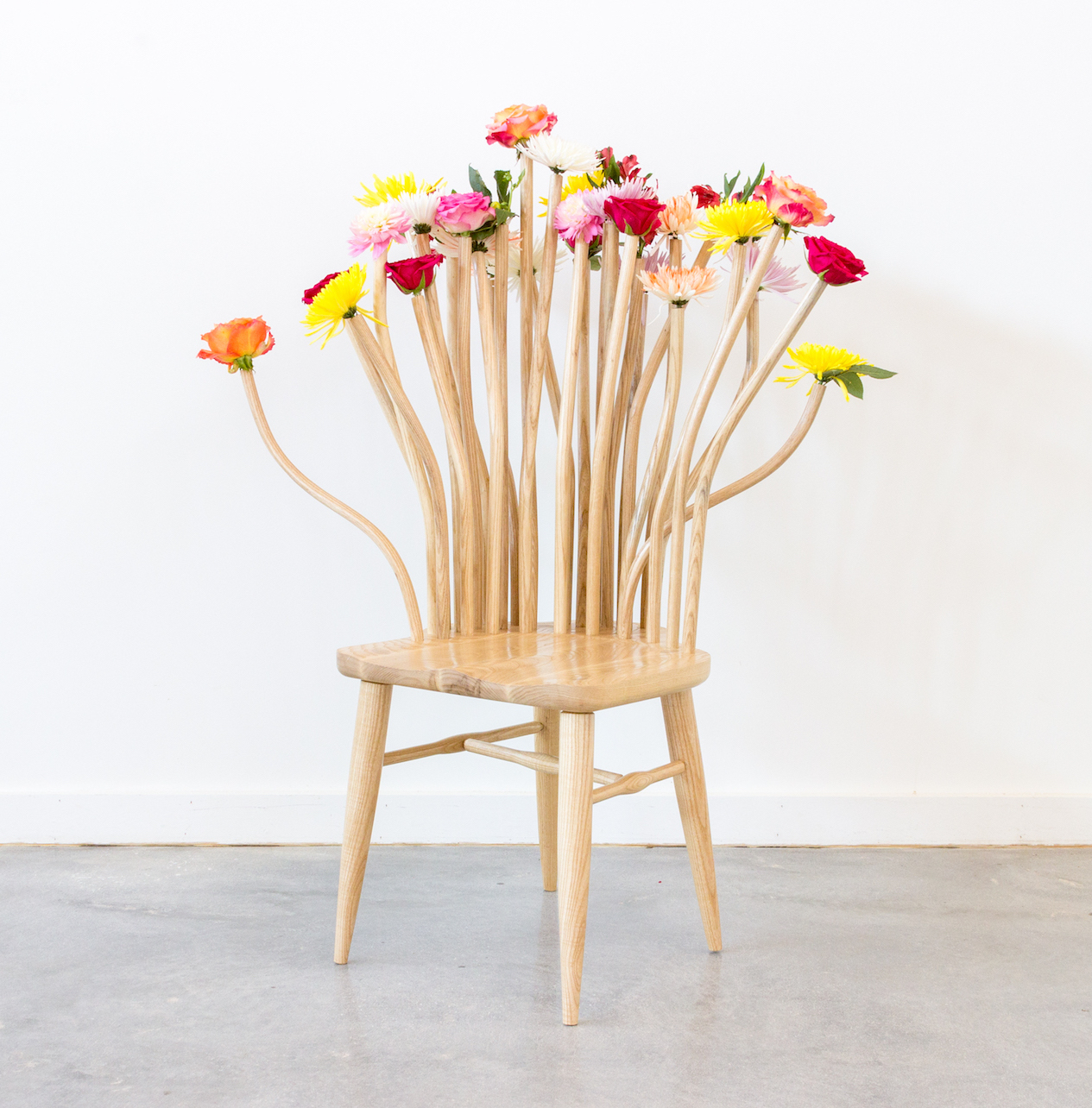 Artist Annie Evelyn's primary medium: wood. Her primary vessel: the chair. One work, "Cathedral Train Chair", sports an ocean-blue silk train that fans out from a tufted armchair, emulating the fashion symbol of high social status or a special occasion. Another, "Windsor Flower Chair", surrounds the sitter with a garden of gently curving vertical wood slats, which burst into synthetic blossoms.
"Evelyn uses furniture's inherent interactive qualities and relationships to the human body to create new and surprising experiences," reads a statement on the artist's website. Her "Static Adornment" series reinvents the role of furniture as physical decoration: wall-mounted structures covered in densely layered beads, copper scales, and red roses fit around a human body not as support but as ornamentation.
Evelyn received her BFA and MFA at Rhode Island School of Design, and is currently a Visiting Professor in the furniture department at California College of the Arts. Her work is also a part of Making a Seat at the Table, a group show of female-identifying woodworkers on view through January 18, 2020 in Philadelphia. Keep up with Evelyn's latest projects and inspiration on Instagram, and explore more of her portfolio on her website.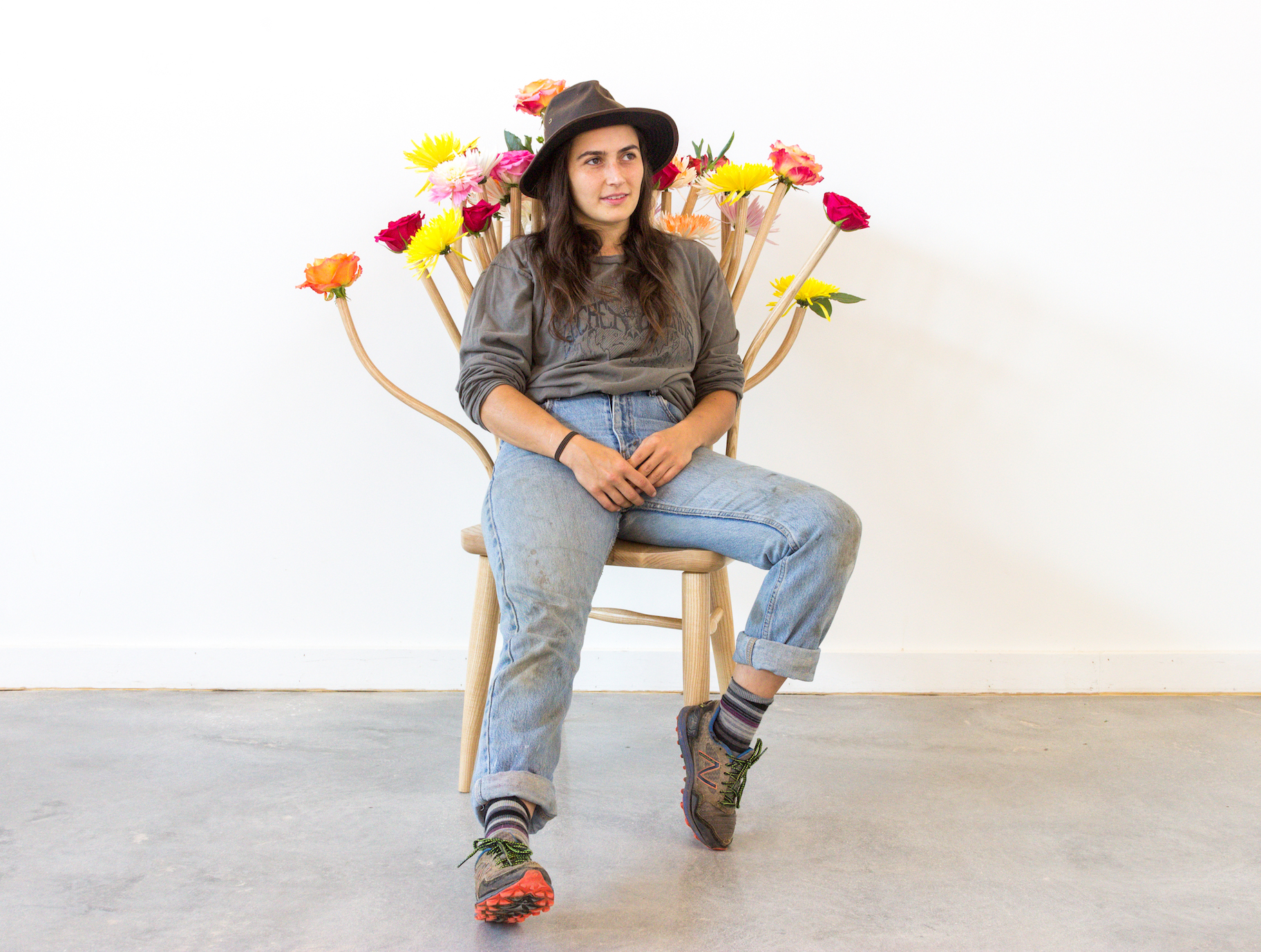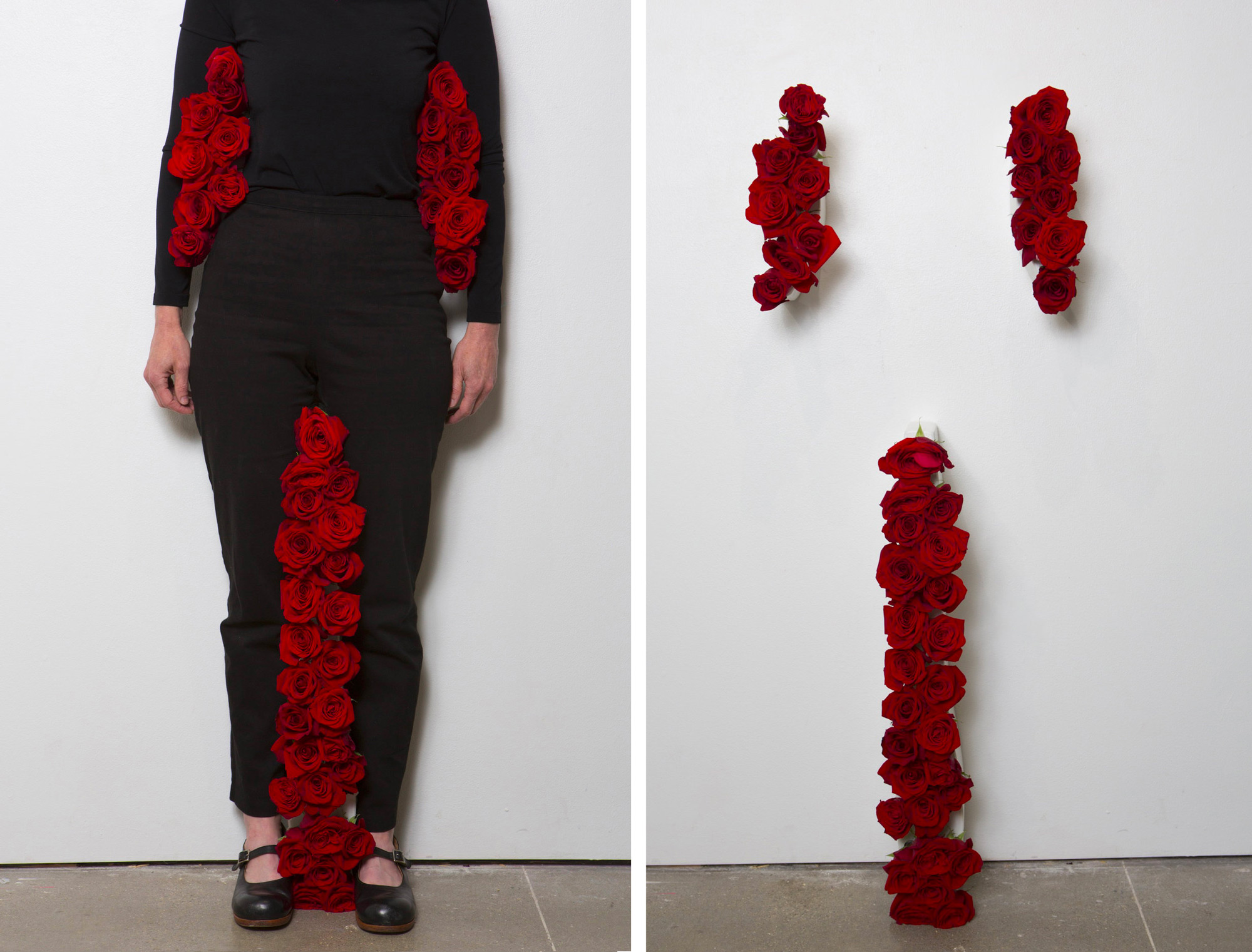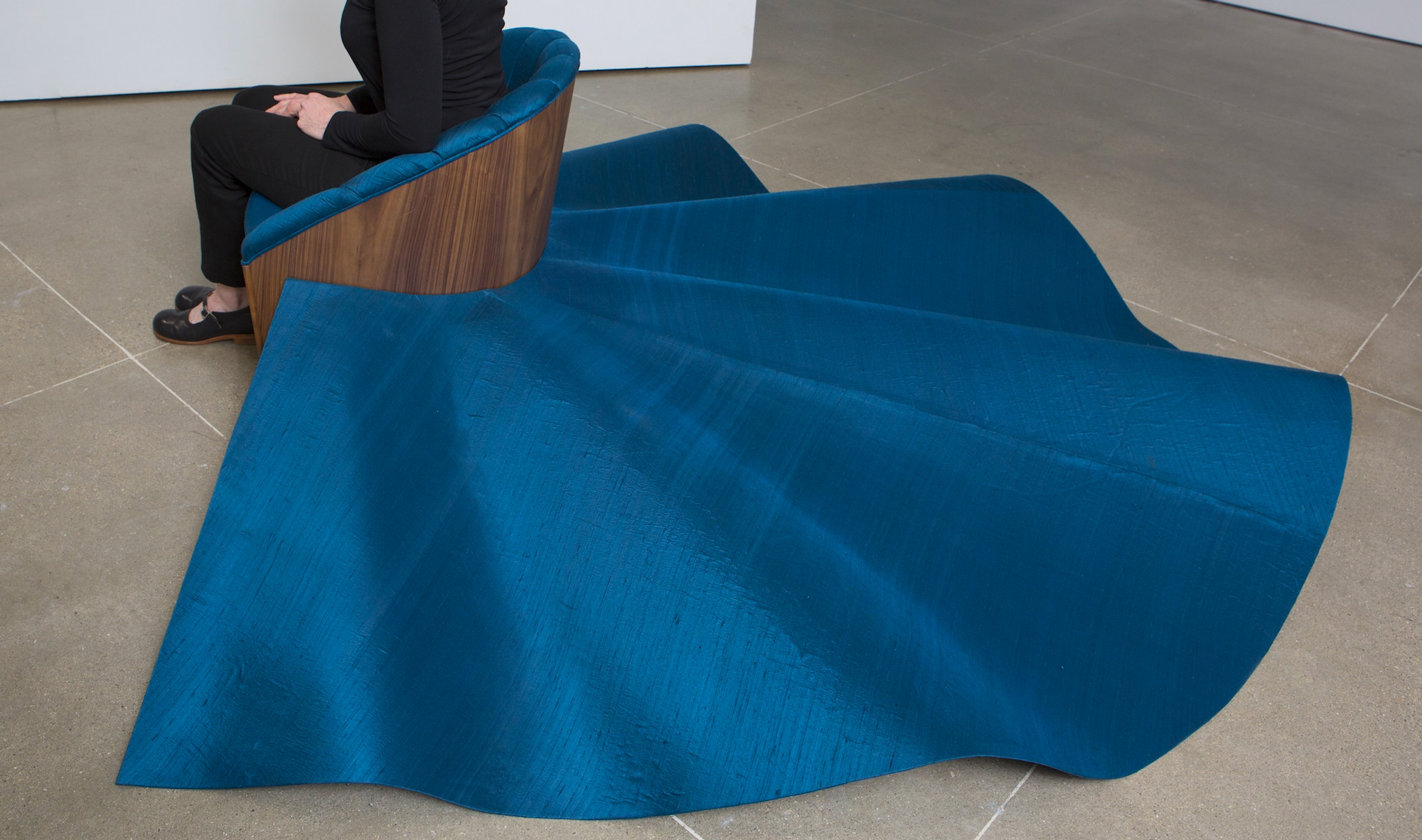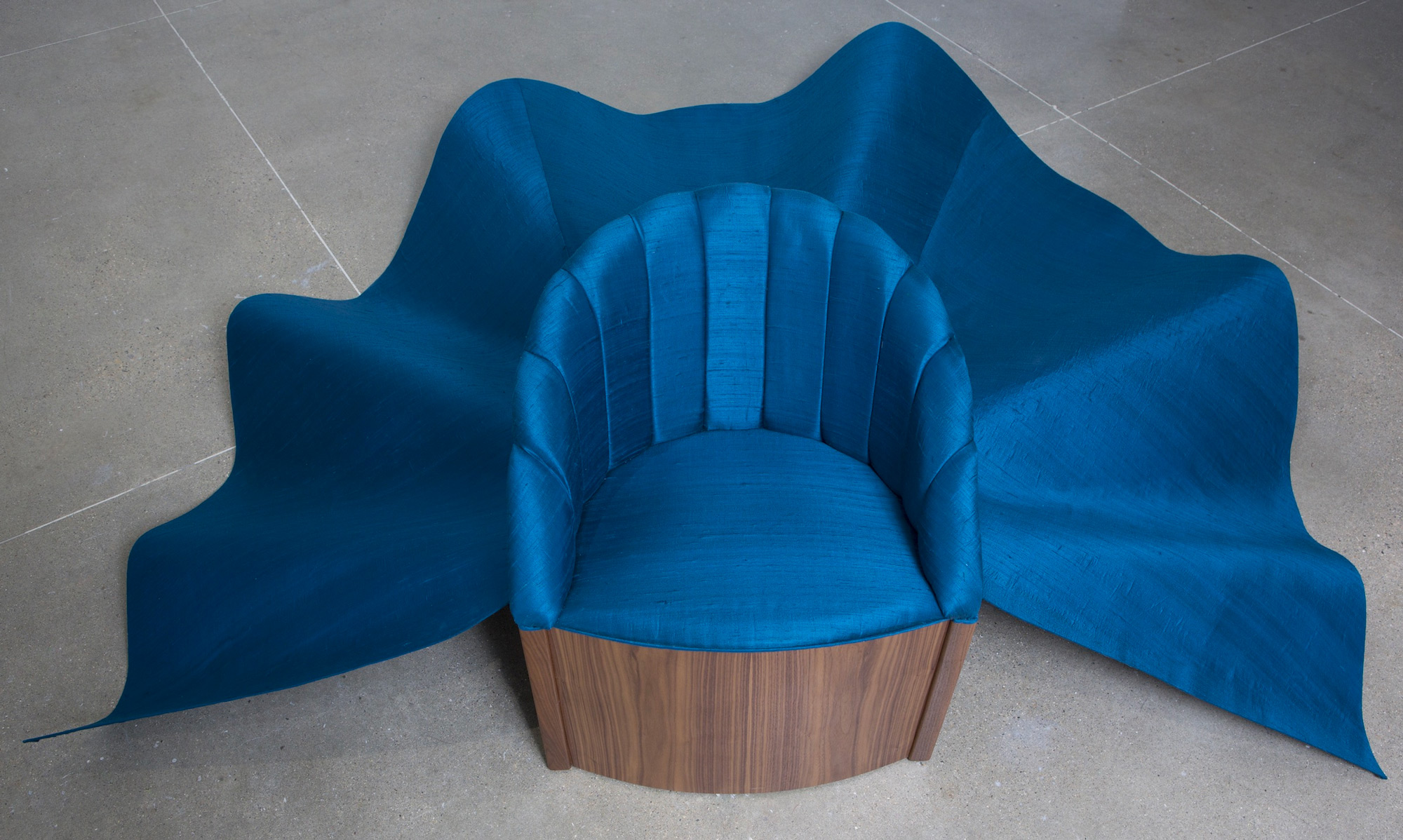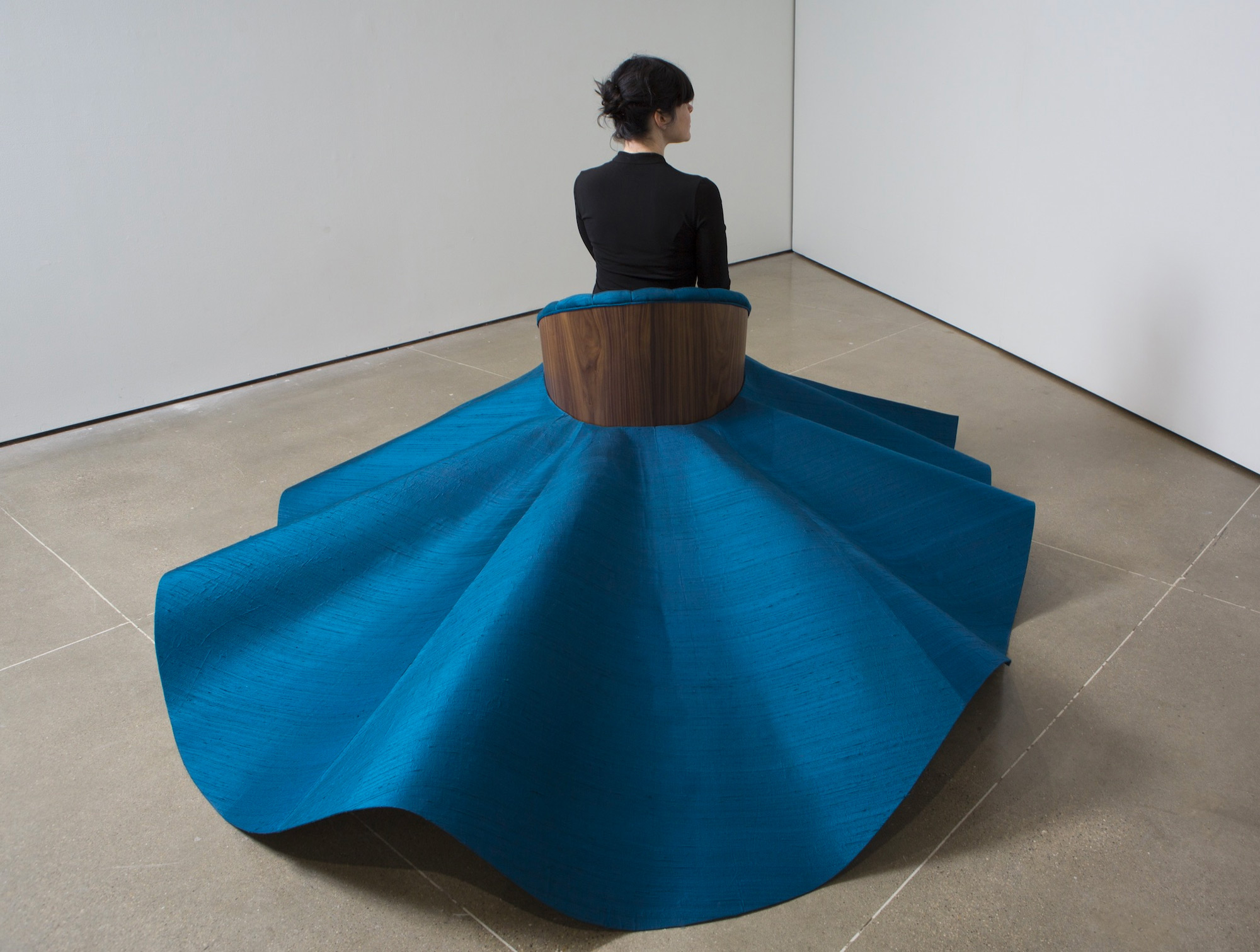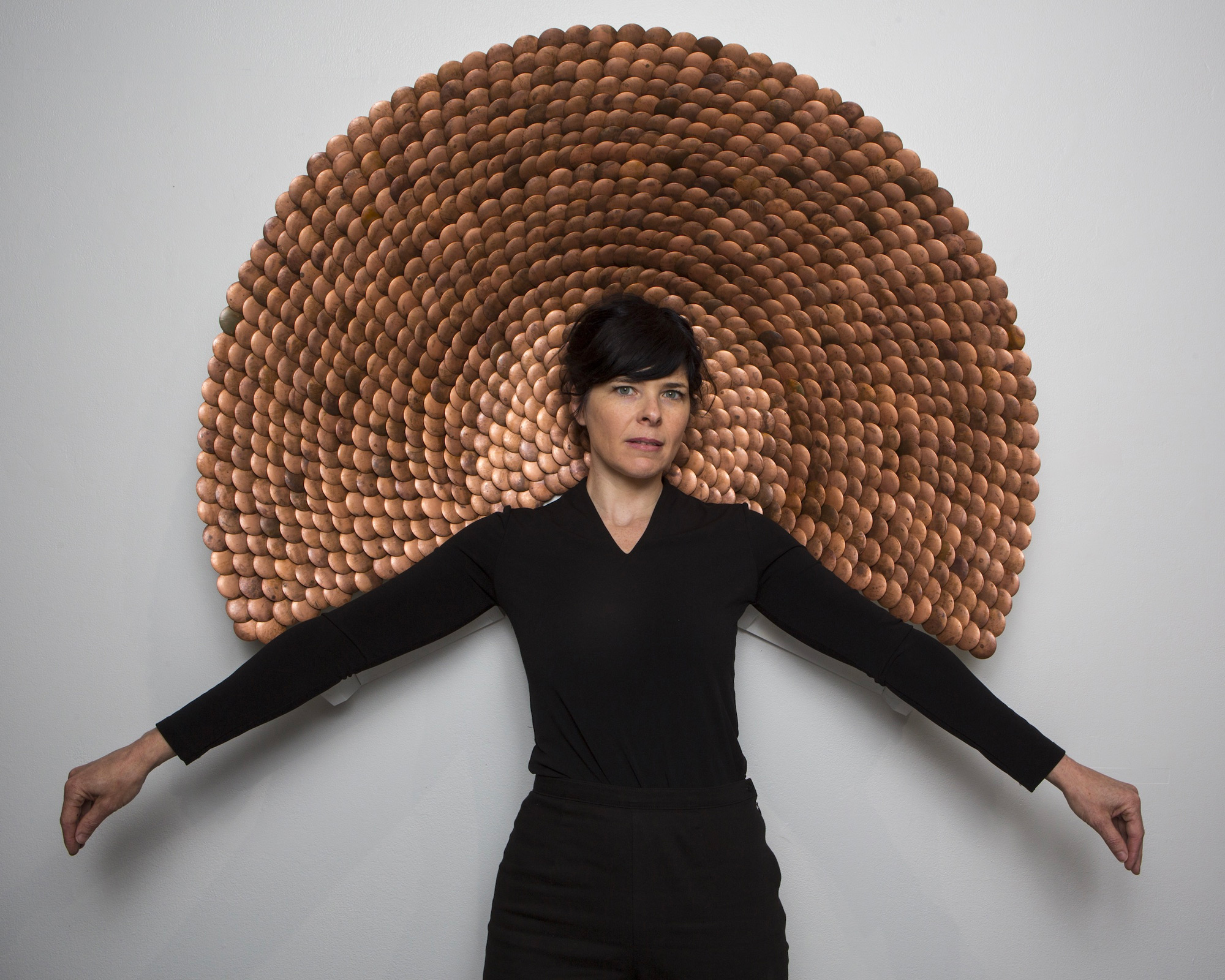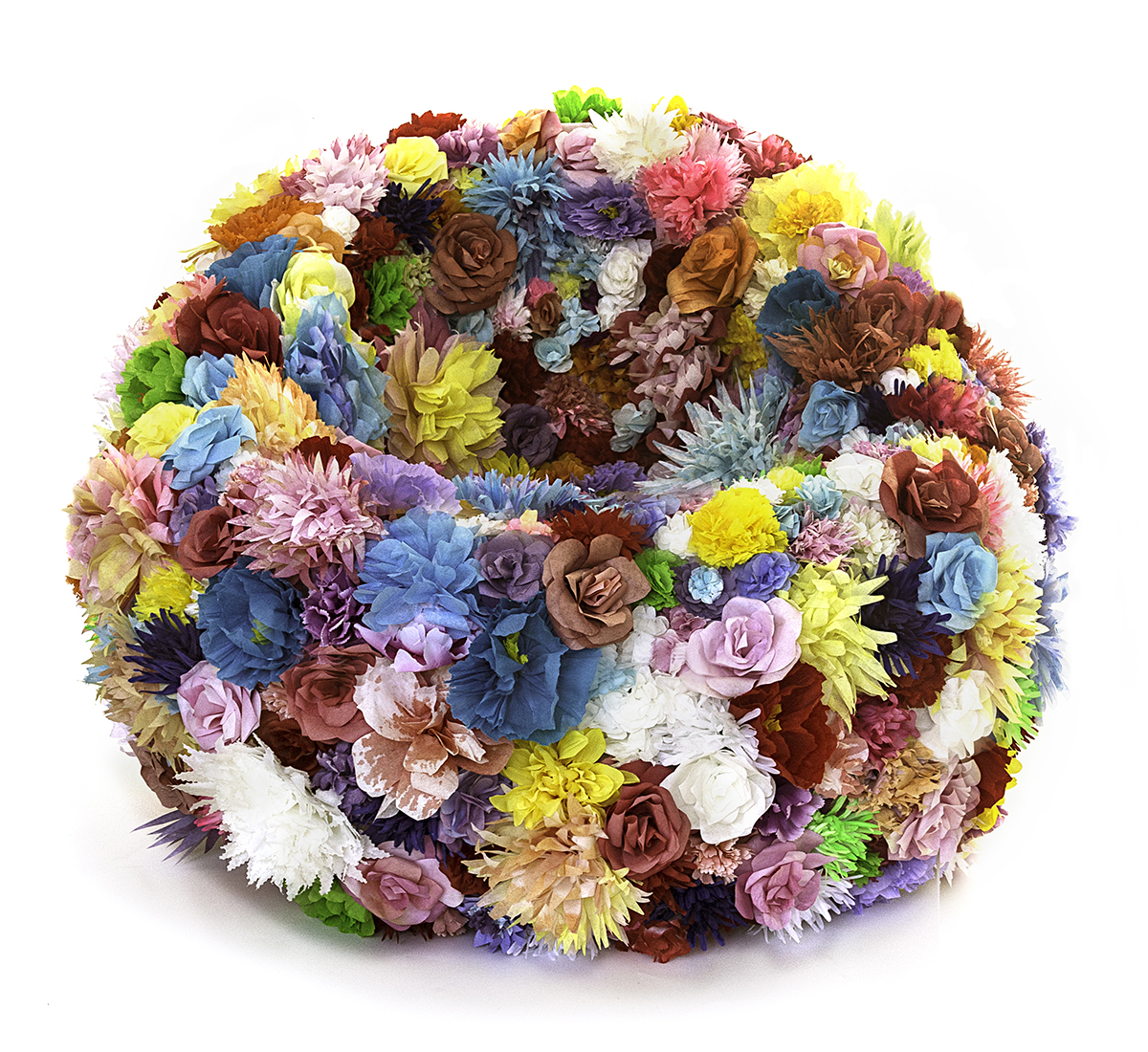 Share this story
Also on Colossal
Related posts on Colossal about chairs flowers furniture humor
Canvas Furniture that Hangs on Your Wall by YOY
---
My New Old Chair: Artist "Fixes" Broken Wood Furniture with Opposing Materials
---
A Repurposed Boeing 737 Engine Cowling Makes a Fantastic… Chair
---
Full Grown: Trees Grown into Furniture and Art Objects
Fasten Seat Belt Sign Not Included: New Furniture Designed Using Retired Aircraft Parts by Plane Industries
---
---