Art
Craft

#ceramics
#eggs
#nature
#porcelain
#seeds

Delicate Cross-Cut Pods Encase Seeds and Other Fruitful Forms in Porcelain
June 30, 2021
Grace Ebert
Melbourne-based artist Sally Kent visualizes the fleeting processes found in nature in her fragile porcelain pods. Cross-cut to reveal an inner seed, flower, or other fruitful organisms, the ceramic works compare the inner life-producing forms that are teeming with color and texture with their stark, smooth shells.
Each piece, which ranges from just a few inches to about a foot, is composed of individual patterns, whether through minuscule orbs or with thin strips of ceramic hung from the outer edges. This use of repetition is a form of embodiment, Kent says, because it evokes the cycles that produce and sustain all life, no matter the species or age. "Each pod begins with an egg form—an archetypal symbol of the cycle of life, death, and renewal, but it also acts as a shell to delineate and protect, albeit fragile, the seen (physical body) and the unseen (the spiritual and emotional world)," she shares.
If you're in Sydney, you can see Kent's Protection series, which includes human hands and busts embellished with mythological details, during the first weekend of August at House of Chu. Until then, dive into her process and see more of her hand-built works on Instagram.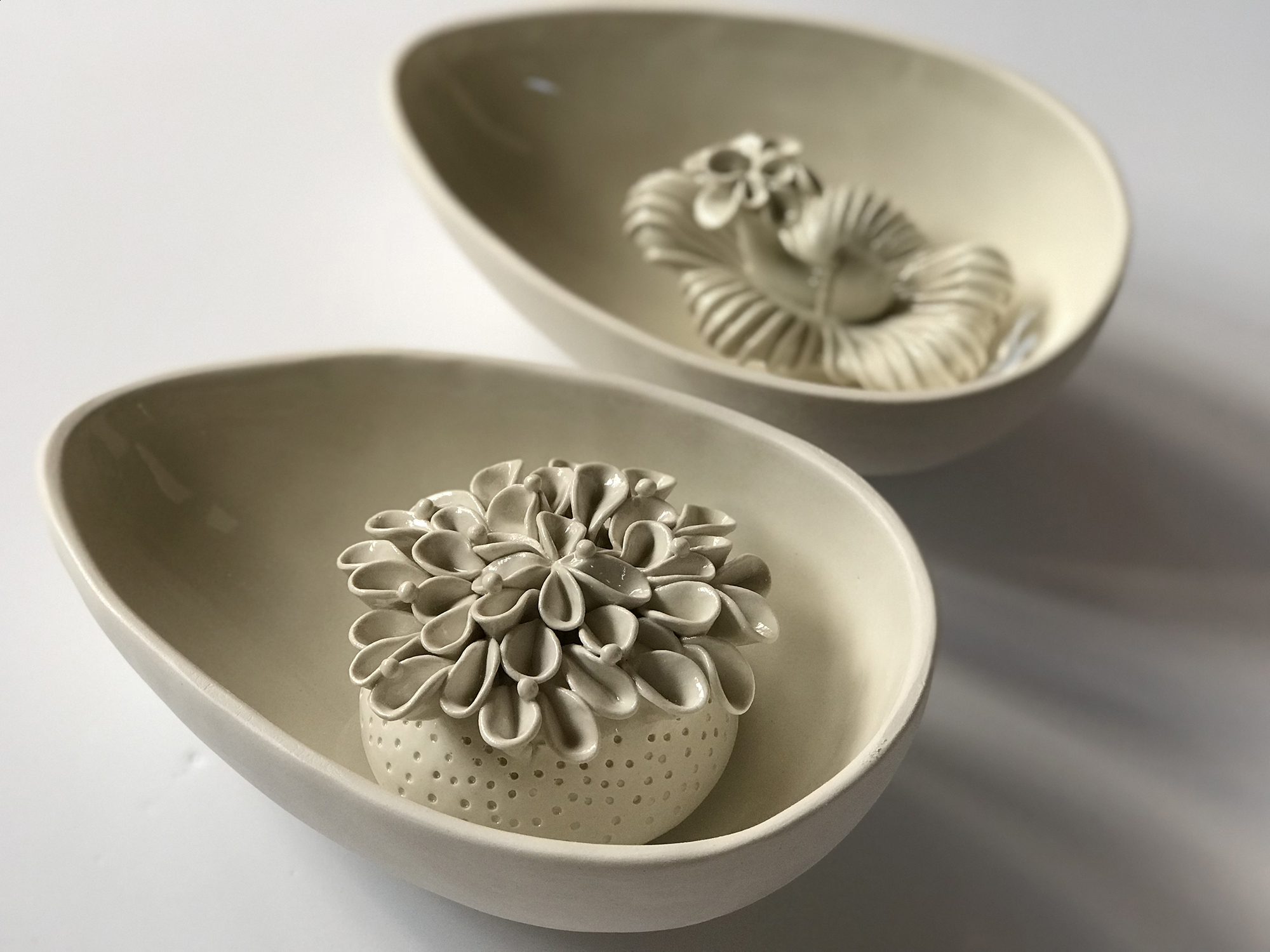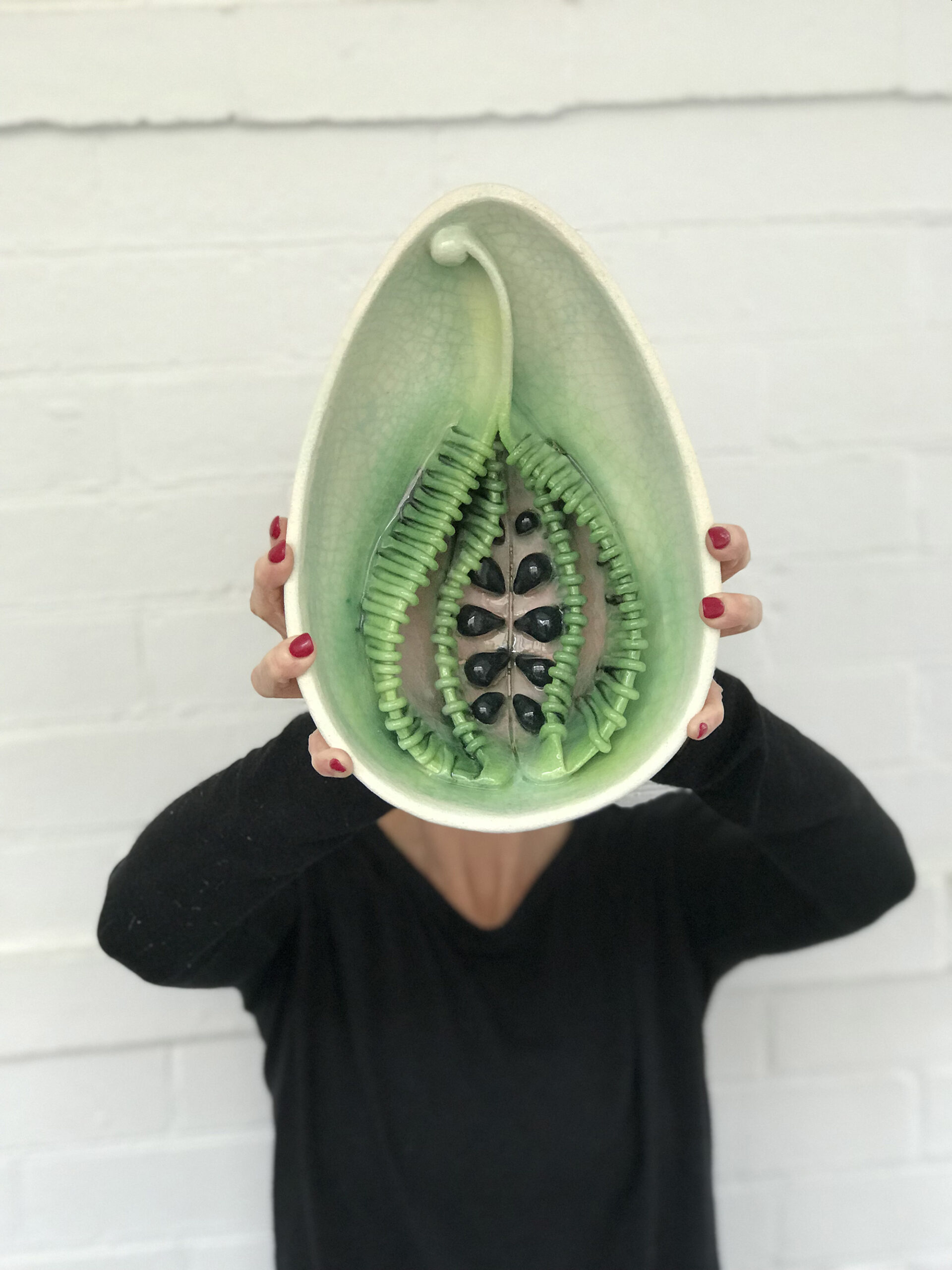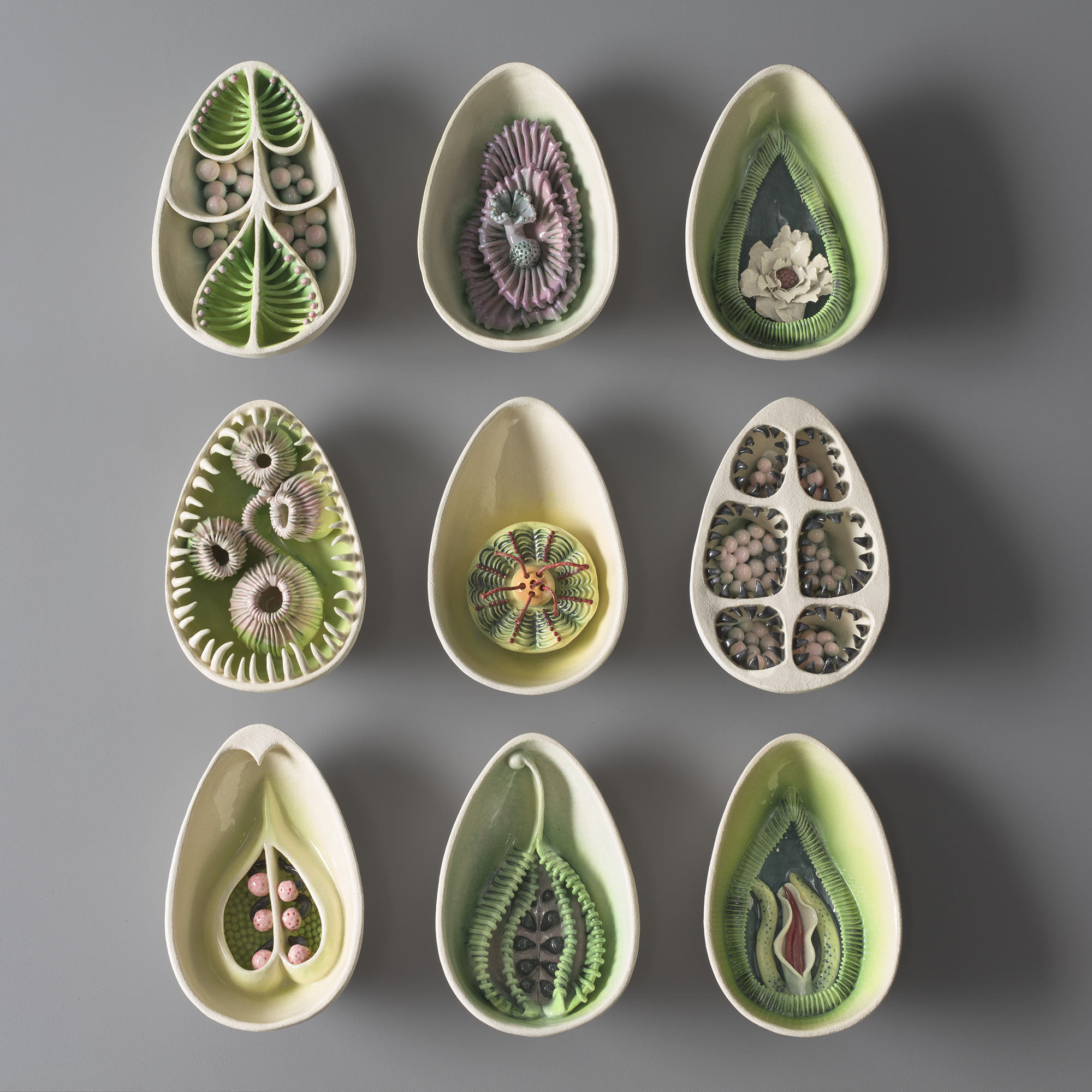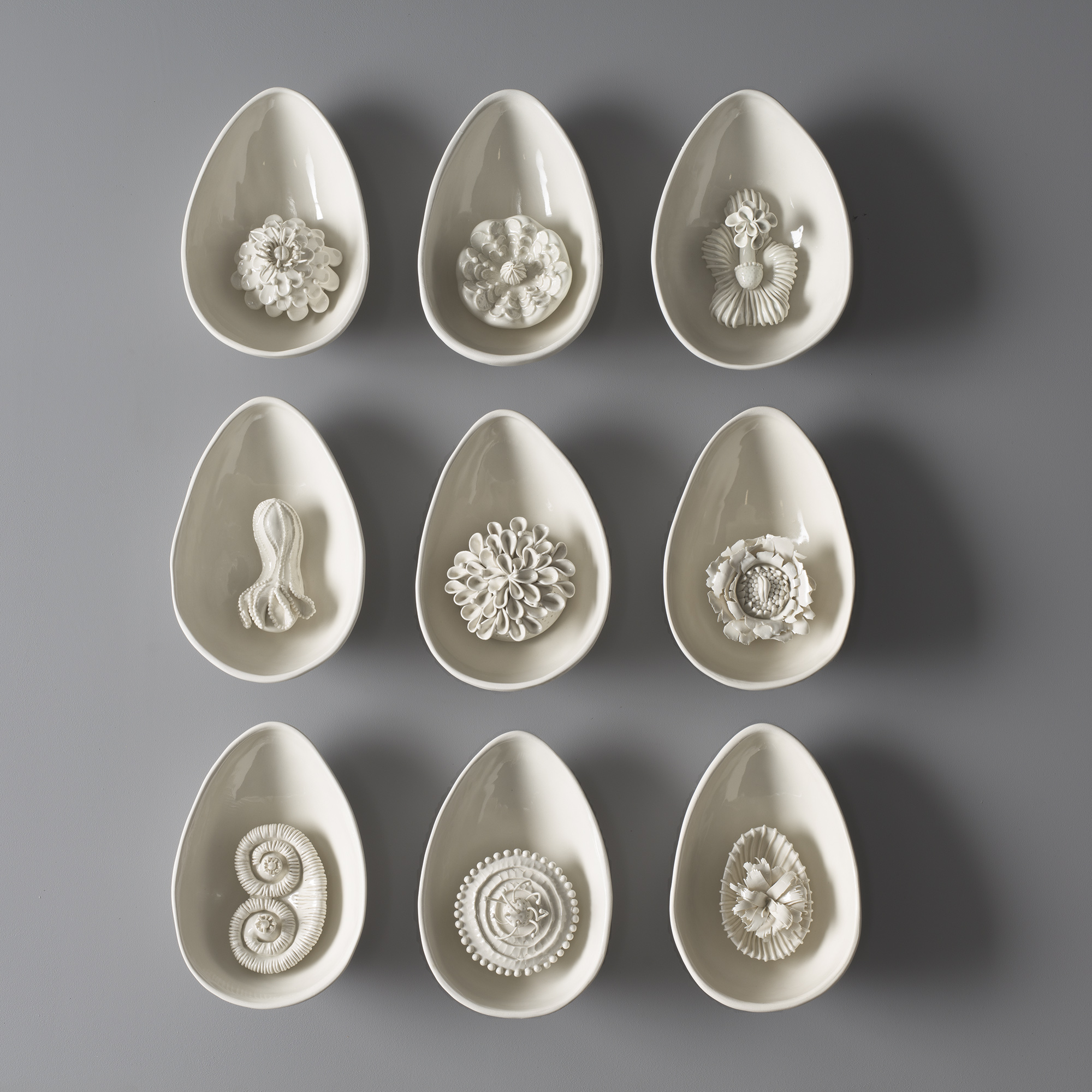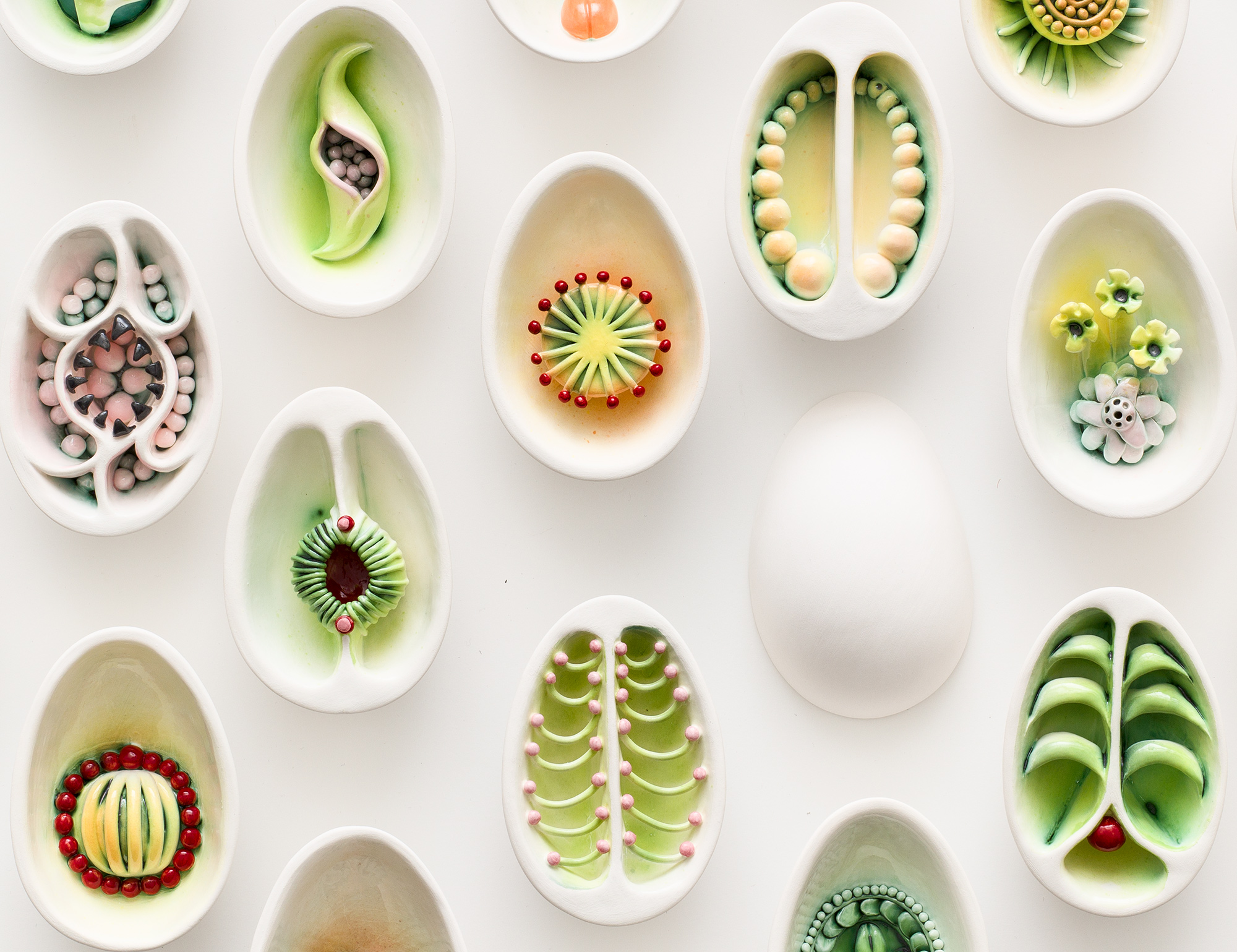 #ceramics
#eggs
#nature
#porcelain
#seeds

Do stories and artists like this matter to you? Become a Colossal Member and support independent arts publishing. Join a community of like-minded readers who are passionate about contemporary art, help support our interview series, gain access to partner discounts, and much more. Join now!
Share this story
Also on Colossal
Related posts on Colossal about ceramics eggs nature porcelain seeds
Forms of Nature Created from Thousands of Ceramic Shards by Zemer Peled
---
Porcelain Sculptures Inspired by English and Japanese Botanics by Hitomi Hosono
---
Porcelain Vessels Inspired by the Ocean Sculpted by Jennifer McCurdy
---
Shattered Porcelain Fragments Fused With Gold by Artist Yeesookyung
Erosion: Layered Porcelain Sculptures Sandblasted to Mimic Biological Forms
---
---
This article comes from the Internet:Delicate Cross-Cut Pods Encase Seeds and Other Fruitful Forms in Porcelain