Art
Food

#animals
#farming
#Japan
#sculpture
#straw

Mammoth Straw Creatures Populate Japanese Farmland in the Annual Wara Art Festival
September 13, 2021
Grace Ebert
If you visit Japan's Niigata Prefecture during the region's annual rice harvest, you're likely to find enormous tarantulas, eagles, and dinosaur-like creatures stalking the bucolic landscape. The towering sculptures are part of the Wara Art Festival, a summertime event that displays massive animals and mythical creations fashioned from the crop's leftover straw.
Traditionally, the byproduct is used as livestock feed, for compost that revitalizes the soil, and to craft household goods like zori sandals, although farmers increasingly have found themselves with a surplus as agricultural technology and culture changes. This shift prompted a partnership between the people of the former Iwamuro Village, which is now Nishikan Ward, and Tokyo's Musashino Art University (known colloquially as Musabi) in 2006. At the time, Department of Science of Design professor Shingo Miyajima suggested that the unused straw be used in a collaborative art project between the university and local farmers, resulting in the first Wara Art Festival in 2008.
Today, students design the oversized characters—you can see previous year's creations in this gallery—and artisans from Nishikan Ward construct the wooden armature and thatched bodies. The monumental figures stand as high as 30 feet, looming over the green landscape in a playful celebration of local culture.
Although the festival paused in 2020 because of the ongoing COVID-19 pandemic, it's back for its 13th edition at Uwasekigata Park. This year's motley cast includes insects, animals, and even legendary monsters like the Amabie, all on view through October 31. (via Hyperallergic)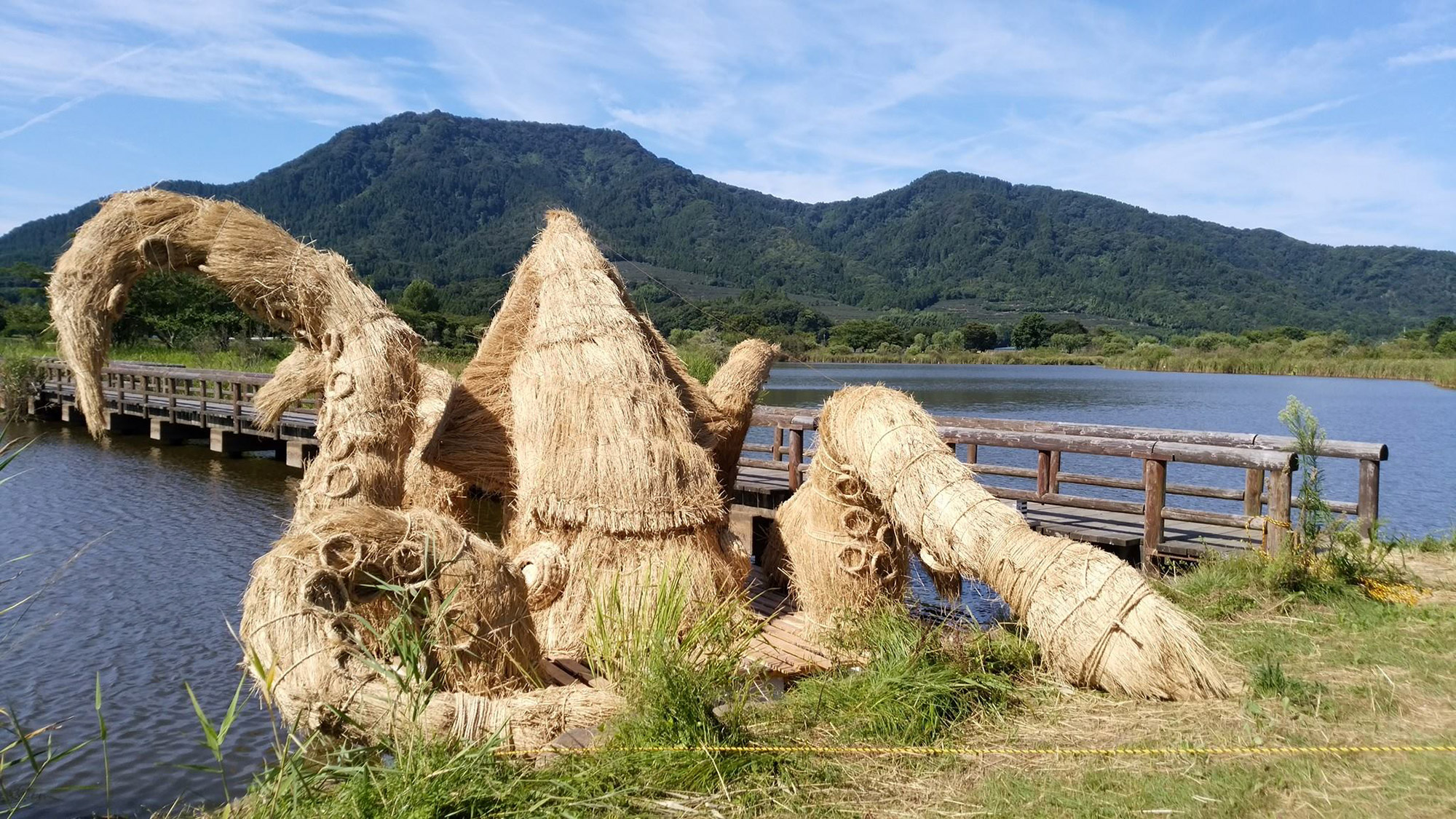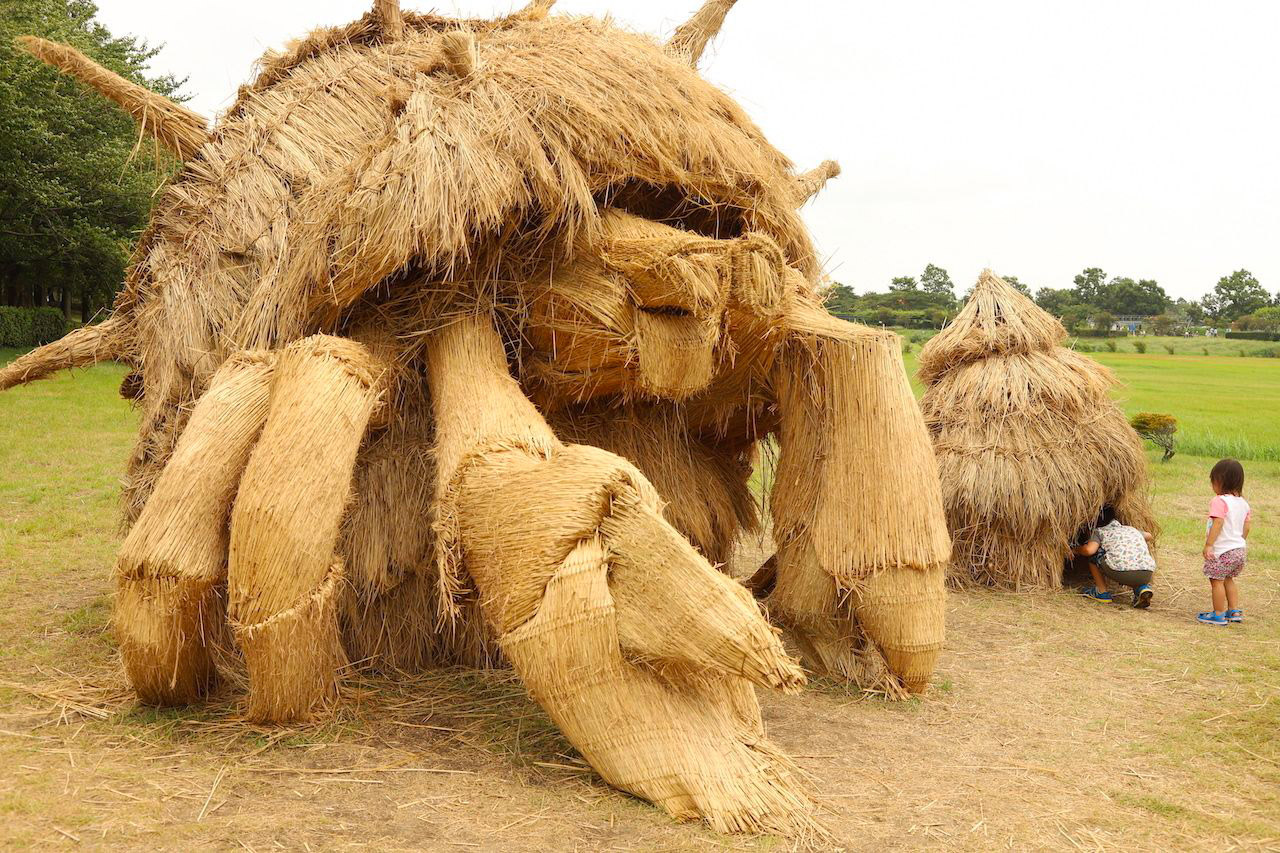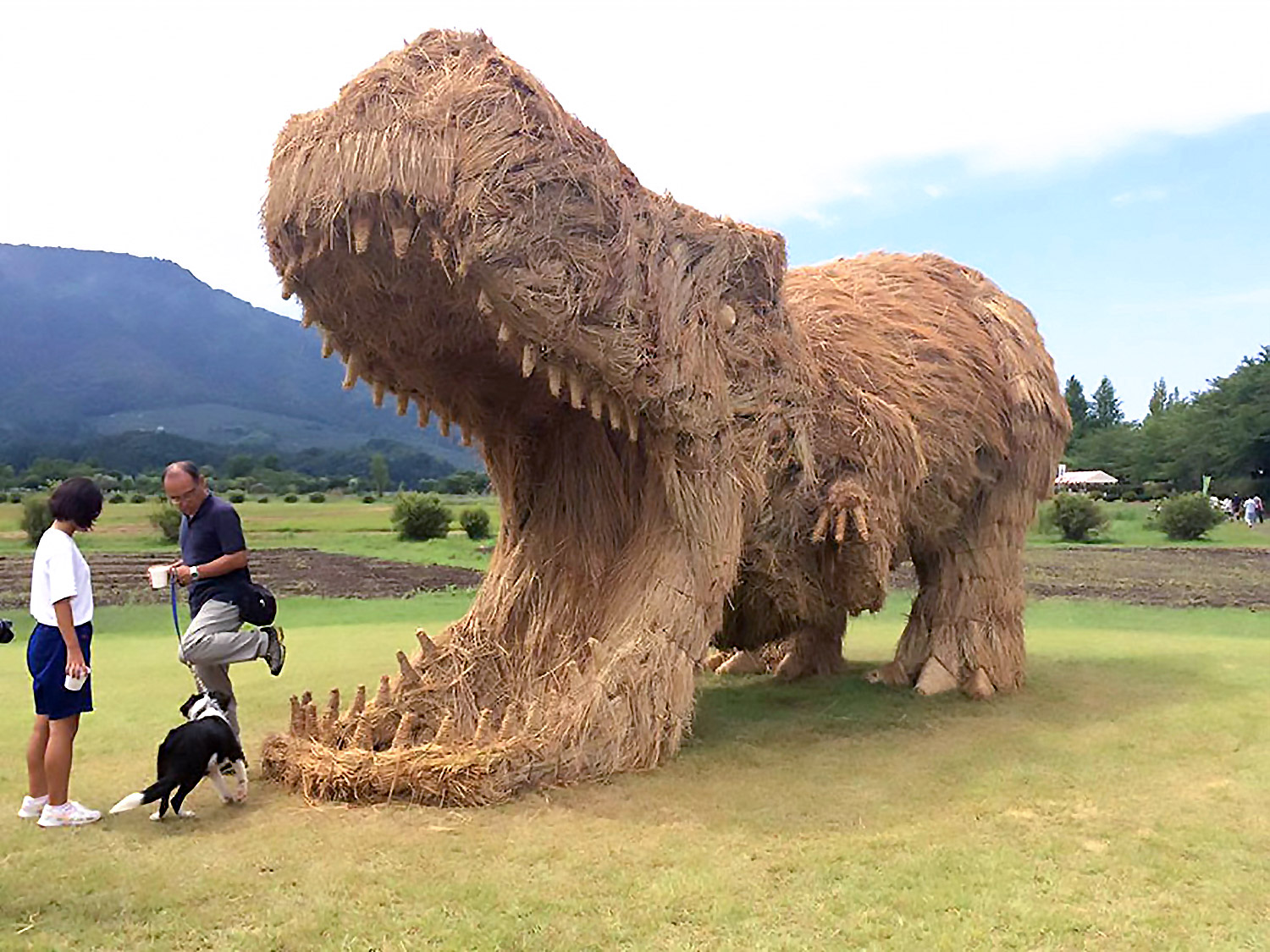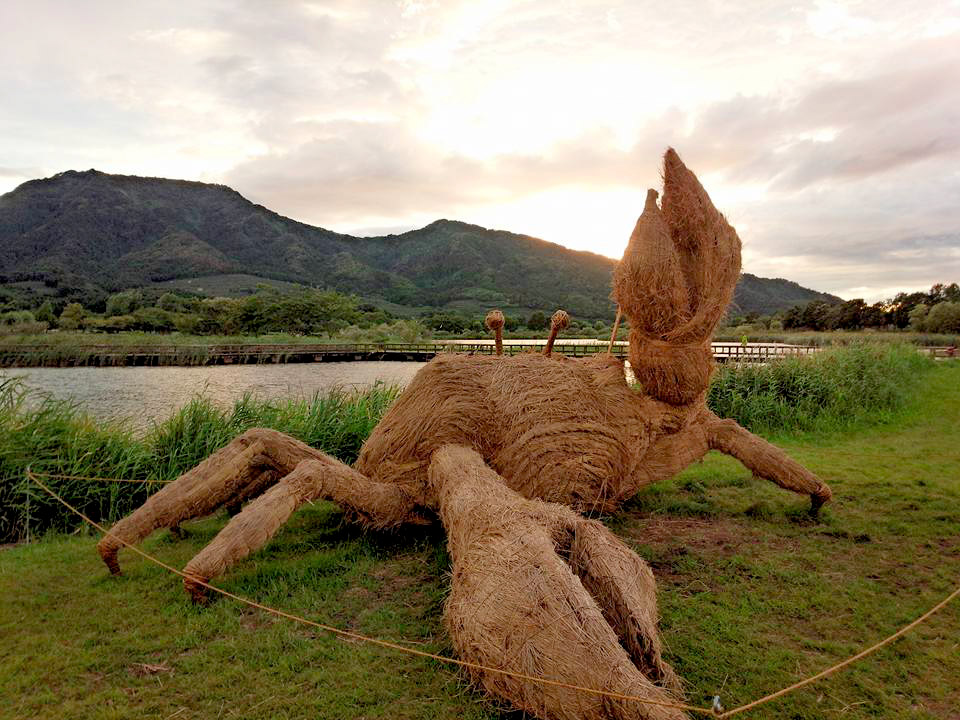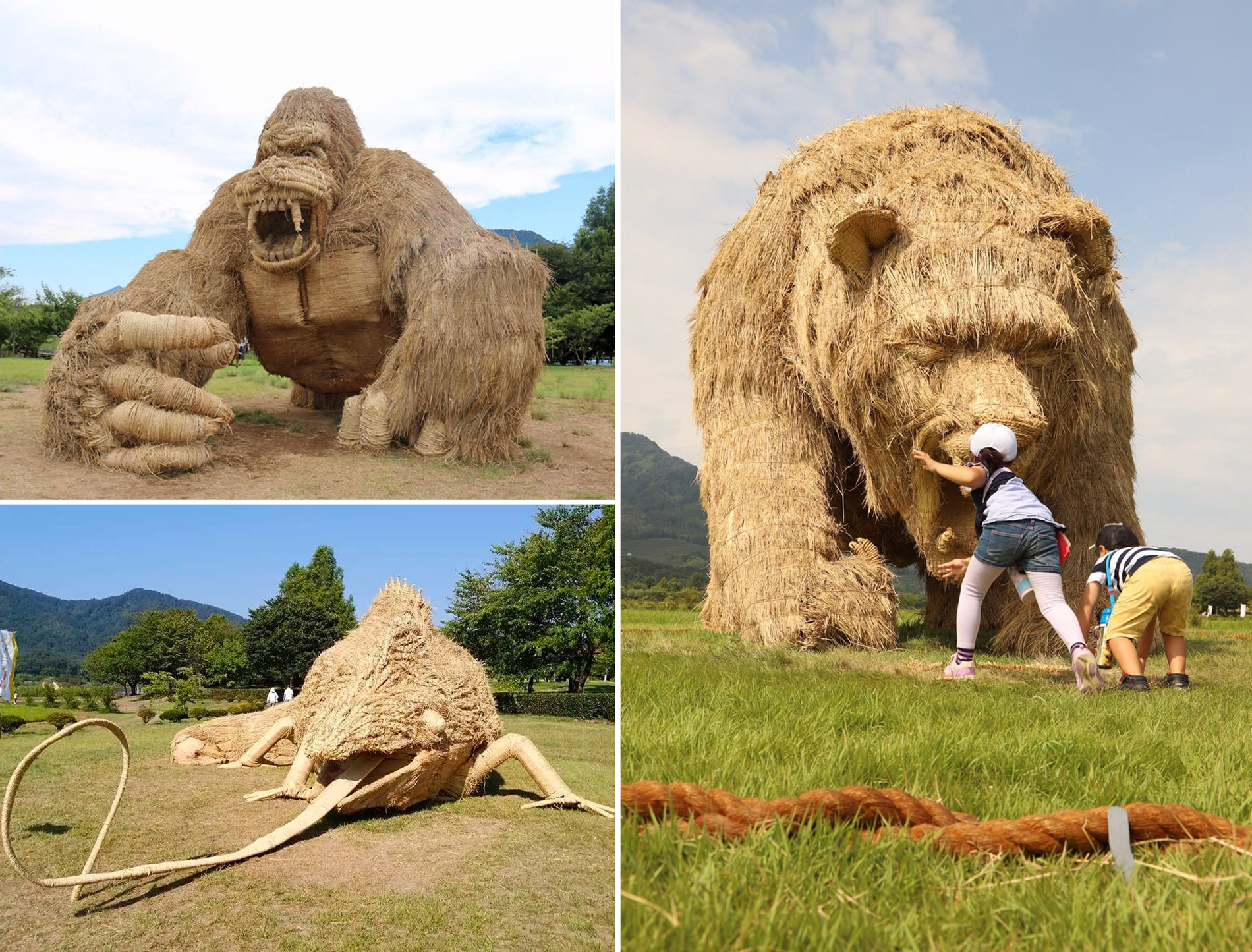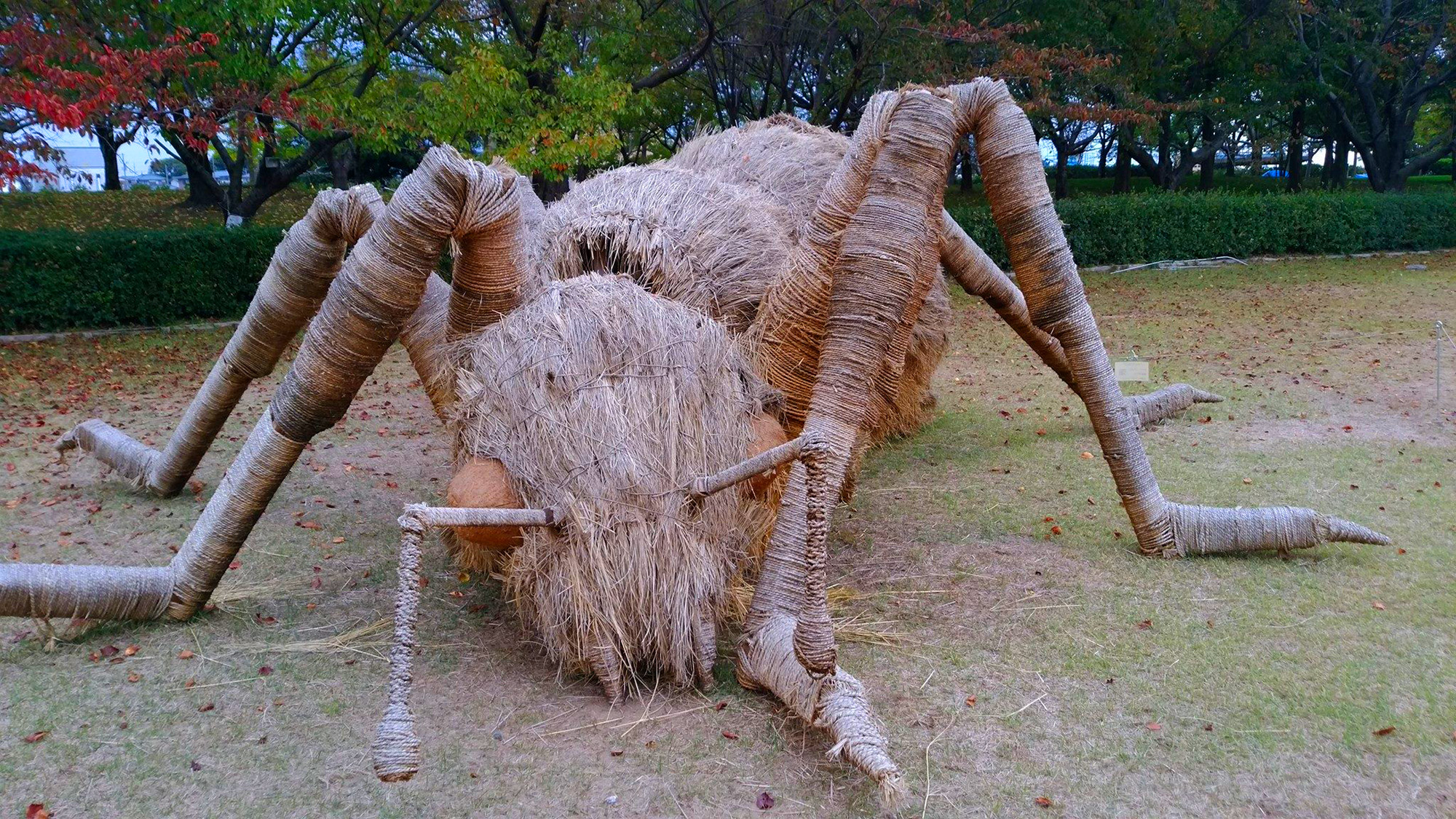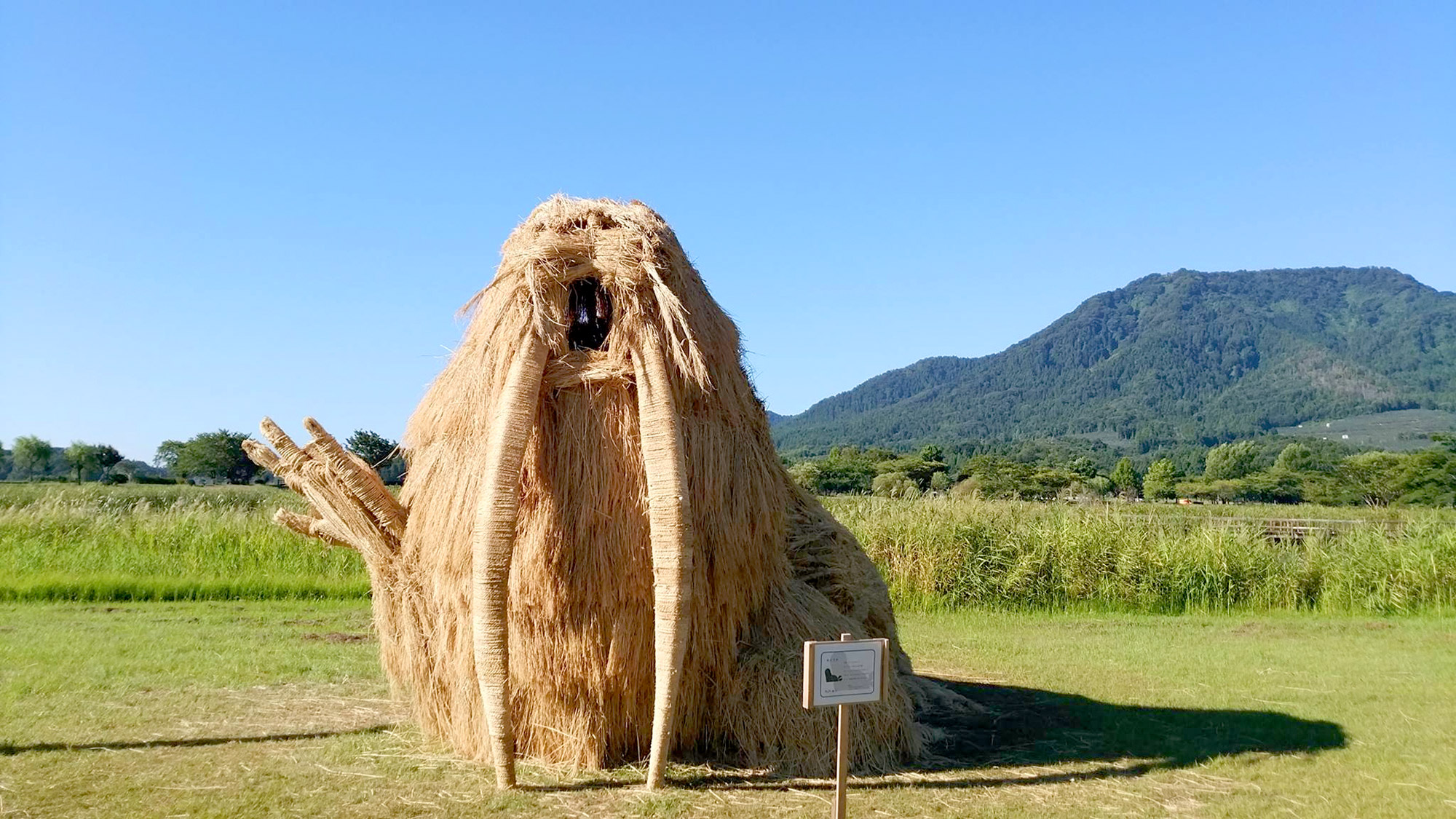 #animals
#farming
#Japan
#sculpture
#straw

Do stories and artists like this matter to you? Become a Colossal Member and support independent arts publishing. Join a community of like-minded readers who are passionate about contemporary art, help support our interview series, gain access to partner discounts, and much more. Join now!
Share this story
Also on Colossal
Related posts on Colossal about animals farming Japan sculpture straw
Half a Century in the Making: Tree 'Crop Circles' Emerge in Japan
---
Vivid Photographs by Trung Huy Pham Capture Annual Water Lily Harvest in Vietnam
---
A Glimpse into Onbashira, the Dangerous Japanese Log Moving Festival
---
A Towering Wooden Sculpture by Daniel Popper Welcomes Beachgoers in Tulum
Towering Wooden Set Pieces and Combustible Monuments by Manolo Garcia
---
---
This article comes from the Internet:Mammoth Straw Creatures Populate Japanese Farmland in the Annual Wara Art Festival