Art

#climate crisis
#installation
#light
#public art

A Cube of Scaffolding Encloses a Glowing Red Sphere That Looms 25 Meters Above Madrid
November 16, 2021
Grace Ebert
As a visual metaphor for the intensity and urgency of the ongoing climate crisis, urban artist SpY erected a luminous orb that towers nearly 25 meters above Madrid's Plaza de Colón. The large-scale work, titled "Tierra," features a cage of construction scaffolding that encloses the massive sphere, creating a contrast between the two geometric shapes and casting a brilliant red glow on the surrounding area. Set against the backdrop of the bustling Spanish city, the installation "asks us to reflect on the way in which our home makes up a whole of which we form part and in which everything is connected as if it were a living creature," the artist says.
SpY is known for his public interventions, including ironic installations and a temporary park in the middle of Madrid, where he currently lives. Follow his upcoming projects on Instagram.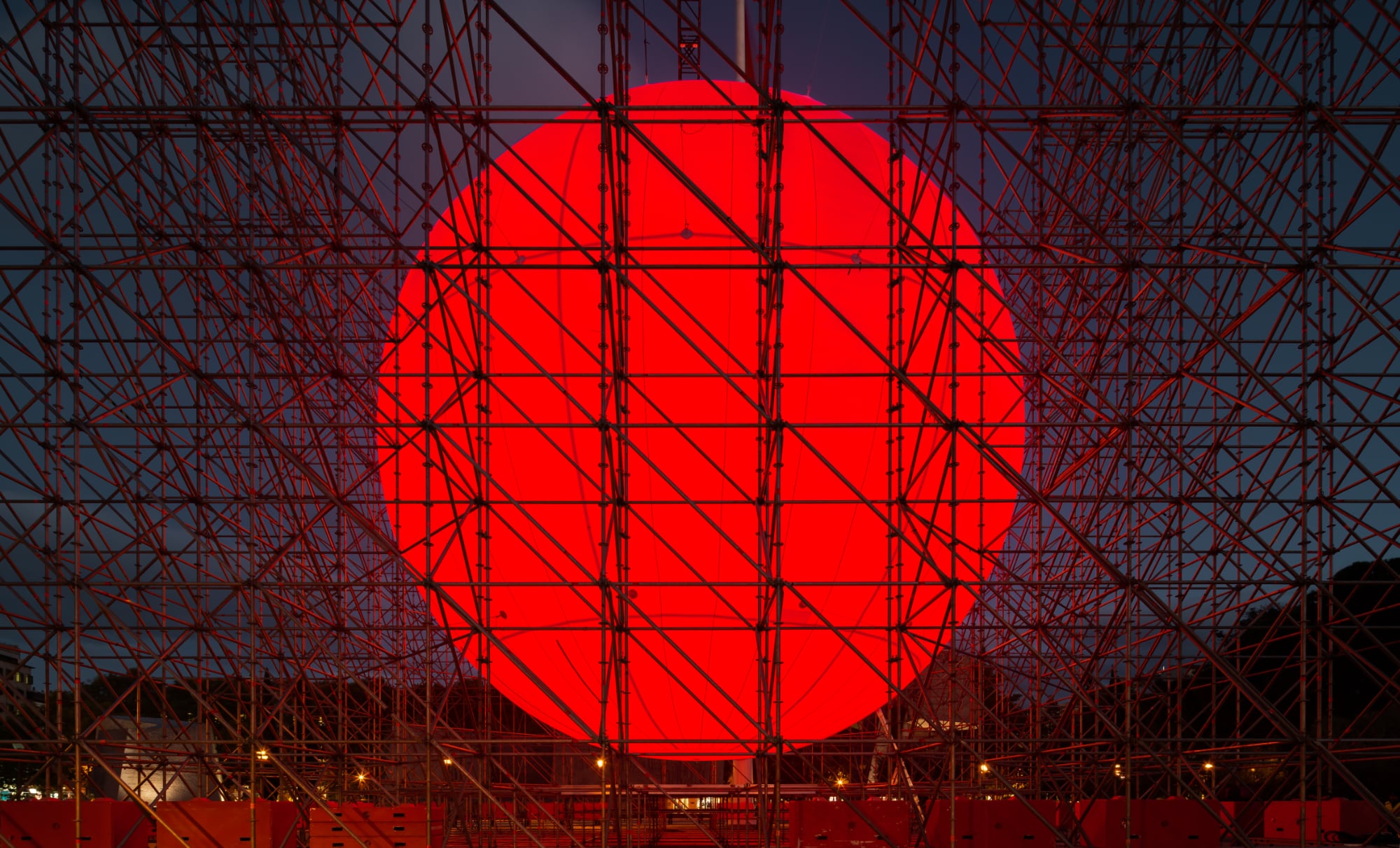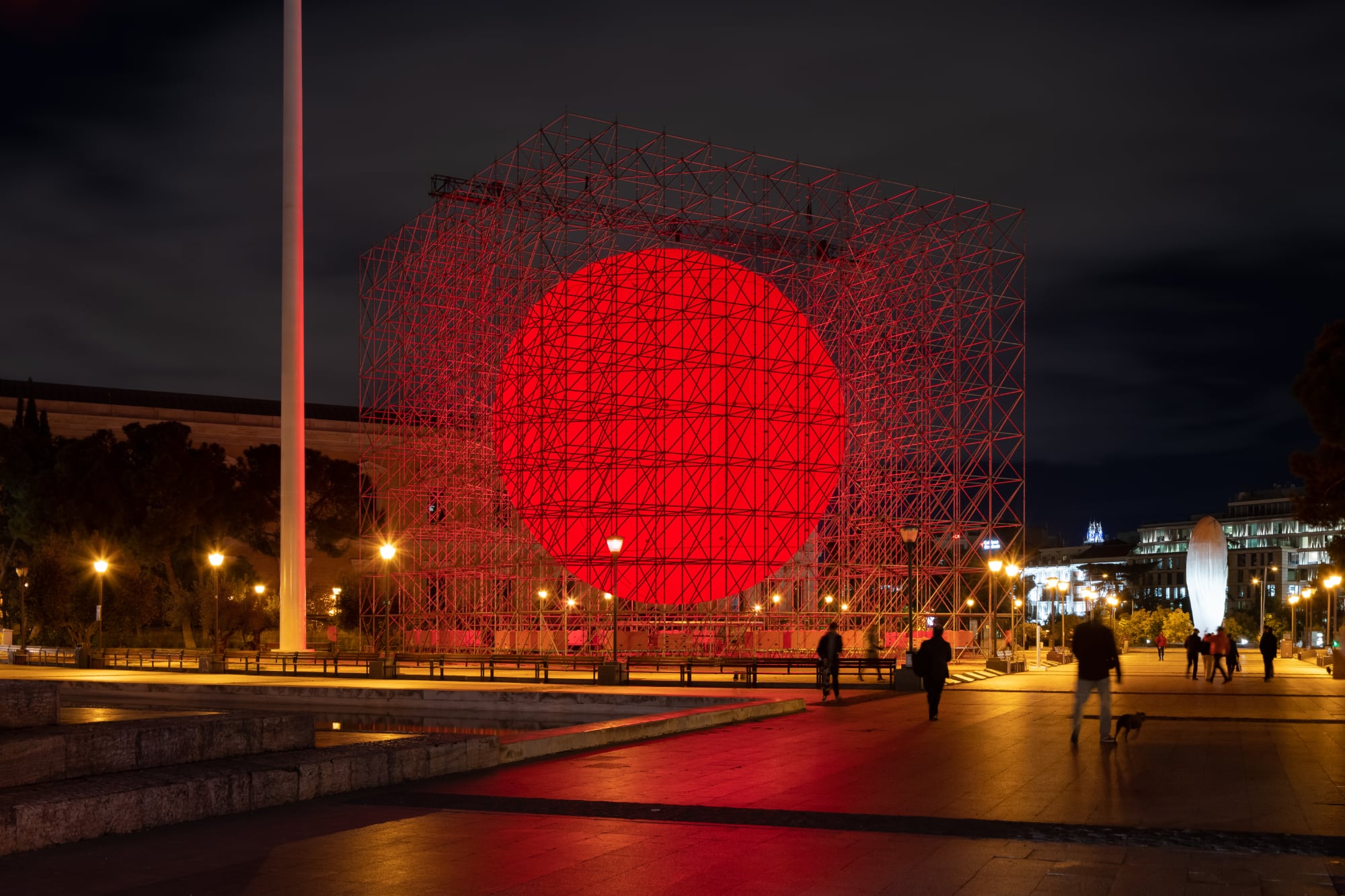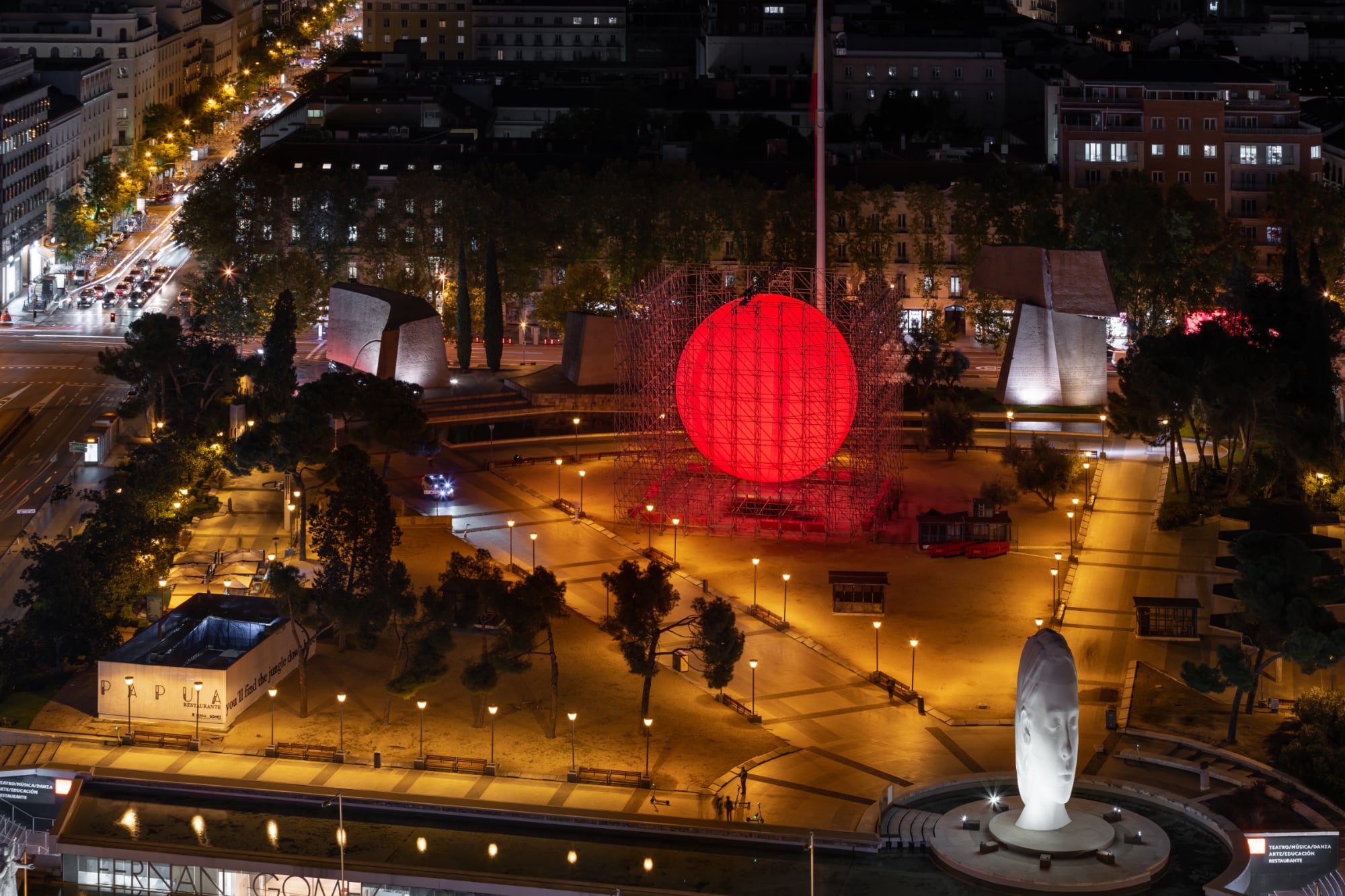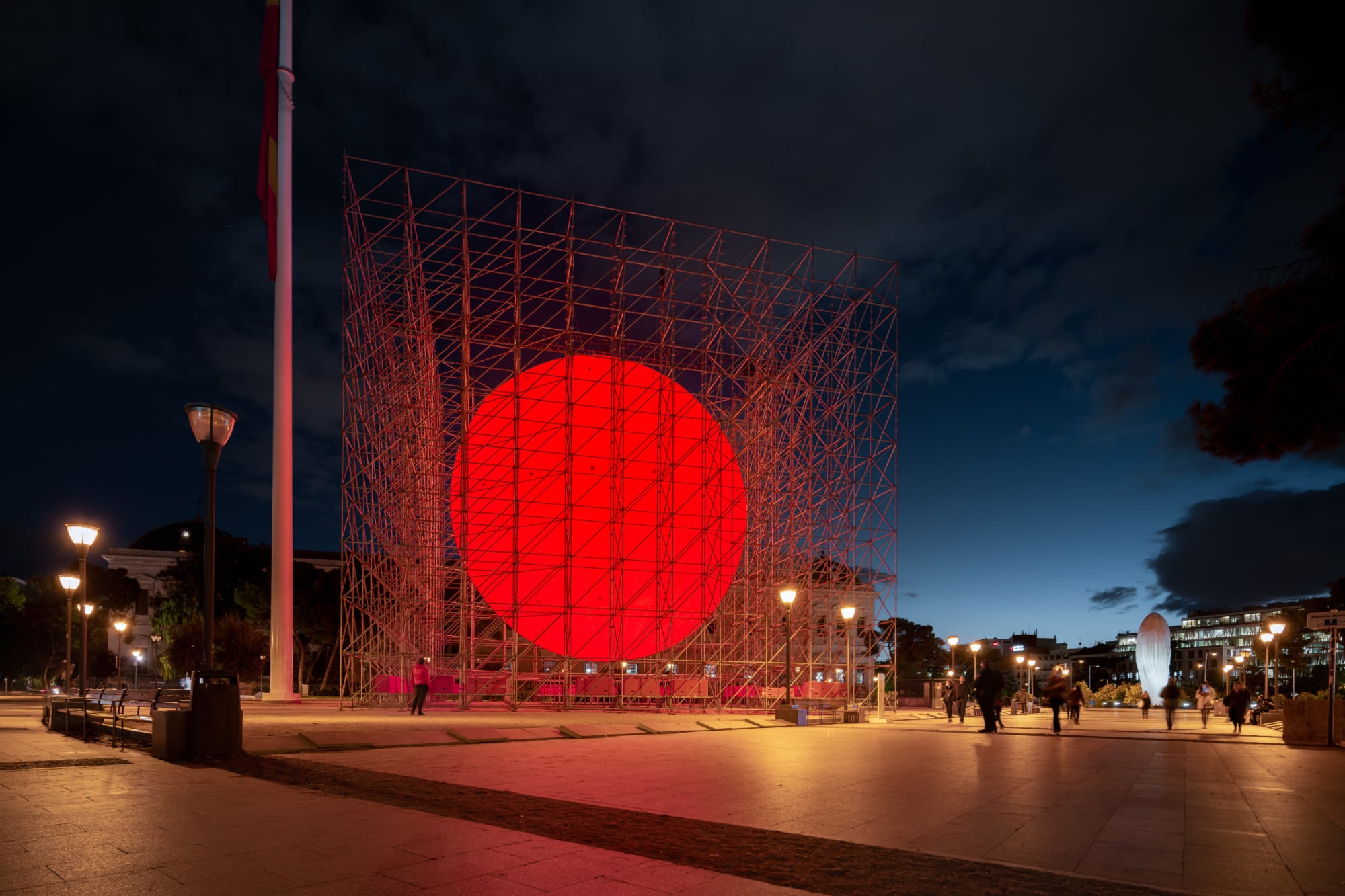 #climate crisis
#installation
#light
#public art

Do stories and artists like this matter to you? Become a Colossal Member and support independent arts publishing. Join a community of like-minded readers who are passionate about contemporary art, help support our interview series, gain access to partner discounts, and much more. Join now!
Share this story
Also on Colossal
Related posts on Colossal about climate crisis installation light public art
A Madrid Plaza Transformed Into a Temporary Park With Over 35,000 Square Feet of Grass
---
VW Cars Compressed into Perfect Spheres and Cubes by Ichwan Noor
---
Sleek Wooden Ribbons Spiral in an Infinitely Looping Installation in Hong Kong
---
Gripping a Plastic Bag, A Massive Fox by Artist Florentijn Hofman Towers Over Rotterdam
Pink Inflatable Tubes and Spheres Form Immersive Pyramid Installations by Cyril Lancelin
---
---
文章来源于互联网:A Cube of Scaffolding Encloses a Glowing Red Sphere That Looms 25 Meters Above Madrid