Art

#architecture
#paper
#sculpture

In States of Ruin, Architectural Sculptures by Peter Callesen Spring from a Single Sheet of Paper
November 24, 2021
Grace Ebert
Towering over cut-out voids are artist Peter Callesen's sculptures of existing architectural ruins and stately edifices. Constructed with a single sheet of white paper, the miniature buildings appear to surface from their original flat piece into three-dimensional forms complete with crumbling facades and tipped columns. Each work juxtaposes the soft, fragile material with the sturdy subject matter and "is a reminder of what once was present and that even material like stone can change and break," the artist says, explaining further:
Almost as creation in reverse, the ruin as a motif for my works deals with the themes of rise and fall, through typical gothic architecture inspired by romantic painters. The ruins are rising from their intact and undamaged silhouettes. The work '17.8 Tall Tower of Babel' is also linked to brokenness and failure, because of the Tower of Babel myth.
Callesen, who is based in Mors, Denmark, is showing some of these smaller sculptures at Vestjyllands Udstillingen through January,  and you can explore more of his intricate miniatures and sprawling installations on Instagram.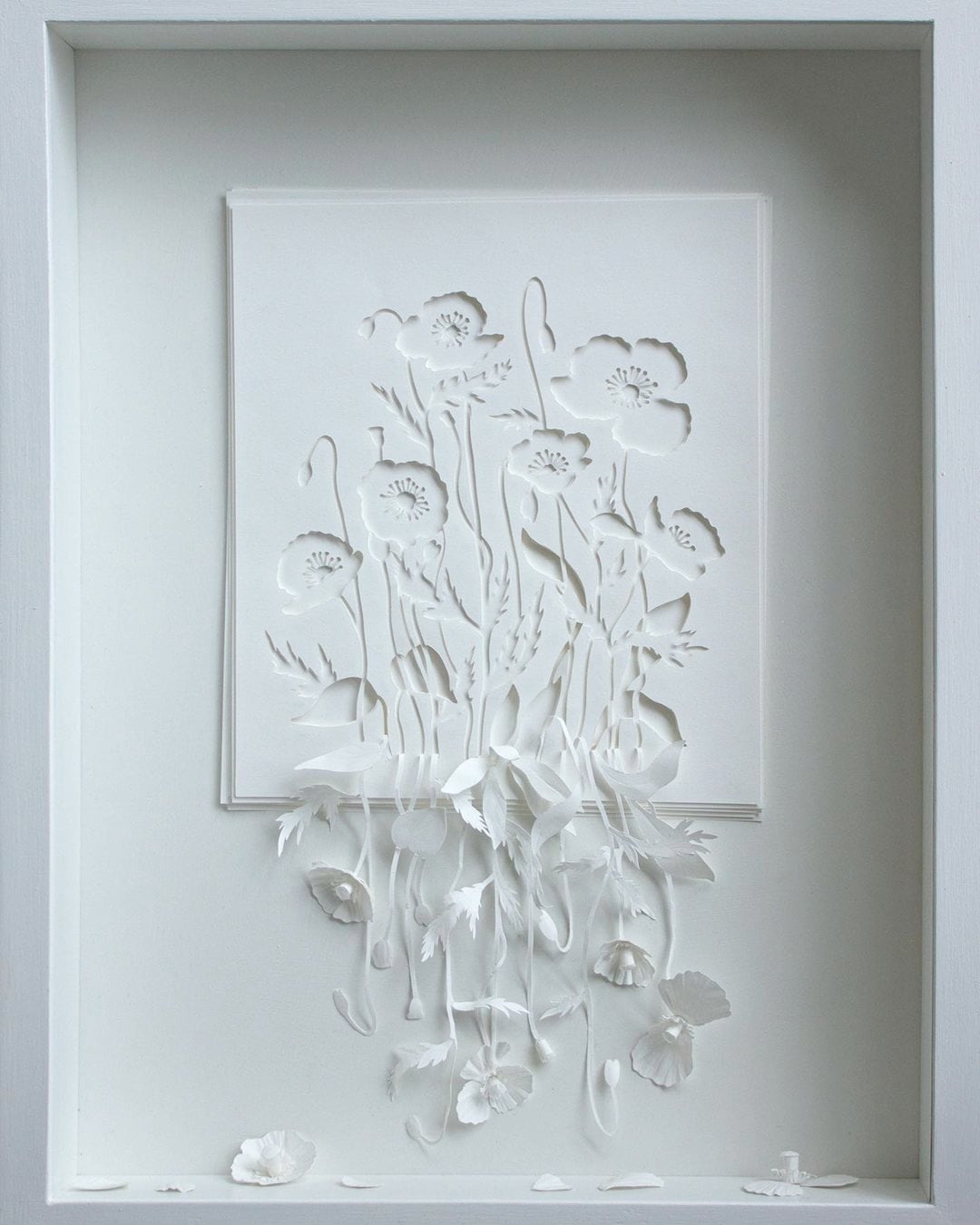 #architecture
#paper
#sculpture

Do stories and artists like this matter to you? Become a Colossal Member and support independent arts publishing. Join a community of like-minded readers who are passionate about contemporary art, help support our interview series, gain access to partner discounts, and much more. Join now!
Share this story
Also on Colossal
Related posts on Colossal about architecture paper sculpture

Origami Inception: Paper Artist Folds Four Works From a Single Sheet of Paper
---
New Miniature Architectural Structures Carved Into Raw Stone by Matthew Simmonds
---
An Exquisite Collection of Paper Pop-Ups Designed by Peter Dahmen
---
Moonlit Forests, Fish, and Branches Populate Kirie Silhouettes Cut from a Single Sheet of Paper
Kirie Octopus Cut From a Single Piece of Paper by Masayo Fukuda
---
---
文章来源于互联网:In States of Ruin, Architectural Sculptures by Peter Callesen Spring from a Single Sheet of Paper