Join KitBash3D's Mission to Minerva, a new global community art challenge! The mission: build a galaxy. Artists will get access to a free, 3D asset Kit filled with everything a spacefaring explorer needs, from cargo ships, terrain rovers, modular habitats, and terraformers to use as they build their own space settlement concept art or animation. Creations will be seen by top entertainment recruiters and art directors, and challengers have the chance to win great prizes.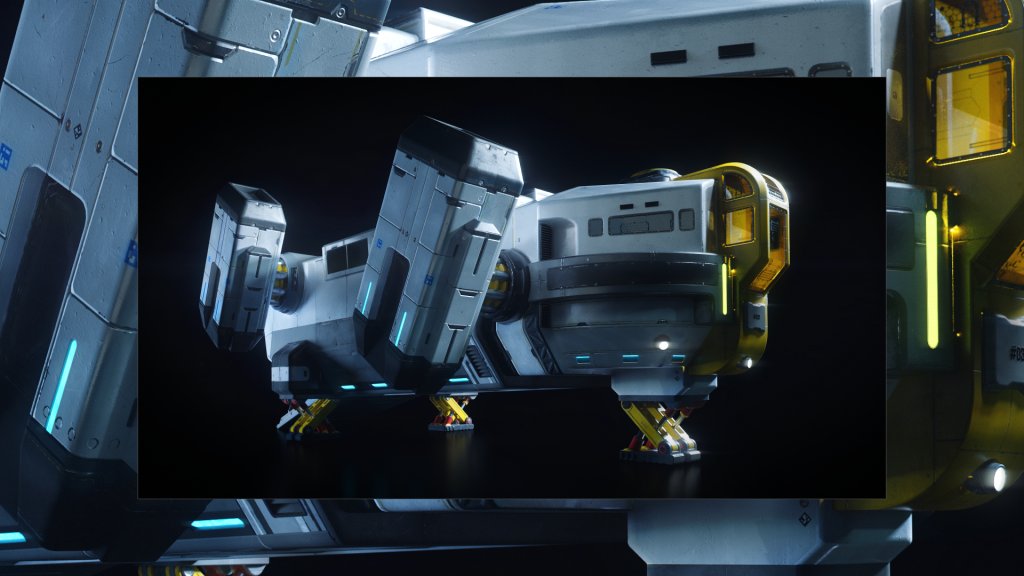 As part of Mission to Minerva, KitBash3D has created free basic training tutorials to teach new and seasoned artists everything they need to know to build their first 3D world or animation in Blender and Unreal Engine 5. Anyone interested in joining the challenge can get their free Kit, and training now here.
Mission to Minerva presents artists with a unique challenge to flex their creativity, hone new skills, and showcase their talent while teaming up to build a new fictional star system.
"Community is at the heart of everything that we do at KitBash and we couldn't be more excited to kick off Mission to Minerva with everyone. Seasoned 3D artists and beginners alike will have everything they need to create their own virtual world and contribute to this community-generated galaxy."

– KitBash3D Co-Founder Banks Boutté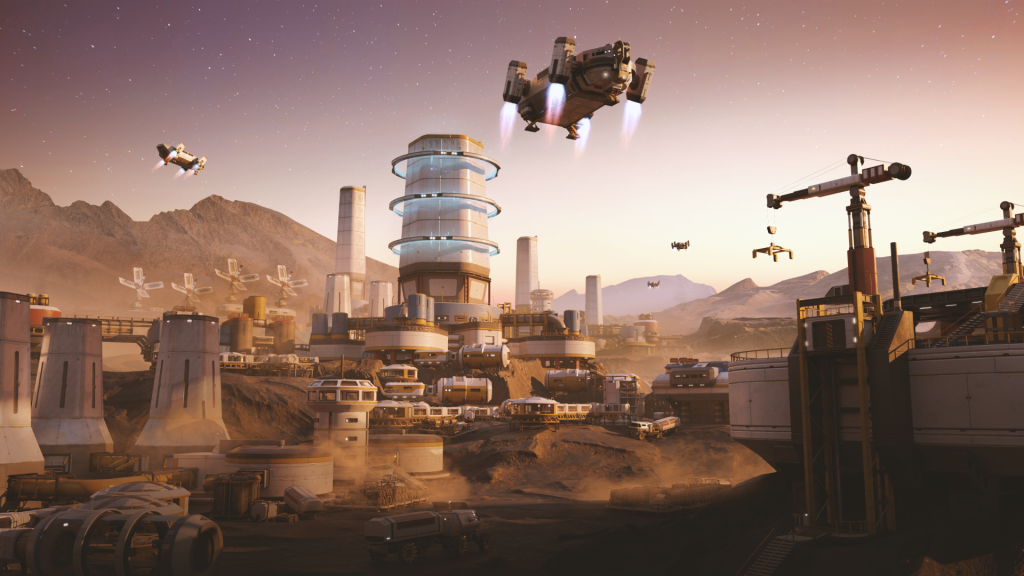 How to Enter
To compete in the challenge, use the free Mission to Minerva Kit to build your own world in concept art (still image) or in motion (animation). All artists must submit their work via Instagram, Facebook, Twitter, or ArtStation using the official hashtag #KB3Dchallenge.
Judges
Creations will be seen by top entertainment recruiters and art directors. They include:
Shannon Wiggins, Talent Acquisition, ILM
Paullina Weeks, Talent Acquisition, Netflix
Michael Lentz, Art Director, NASA
Devon Fay, Art Director, Riot Games
CD Projekt Red, Art Director, Pawel Mielniczuk
Prizes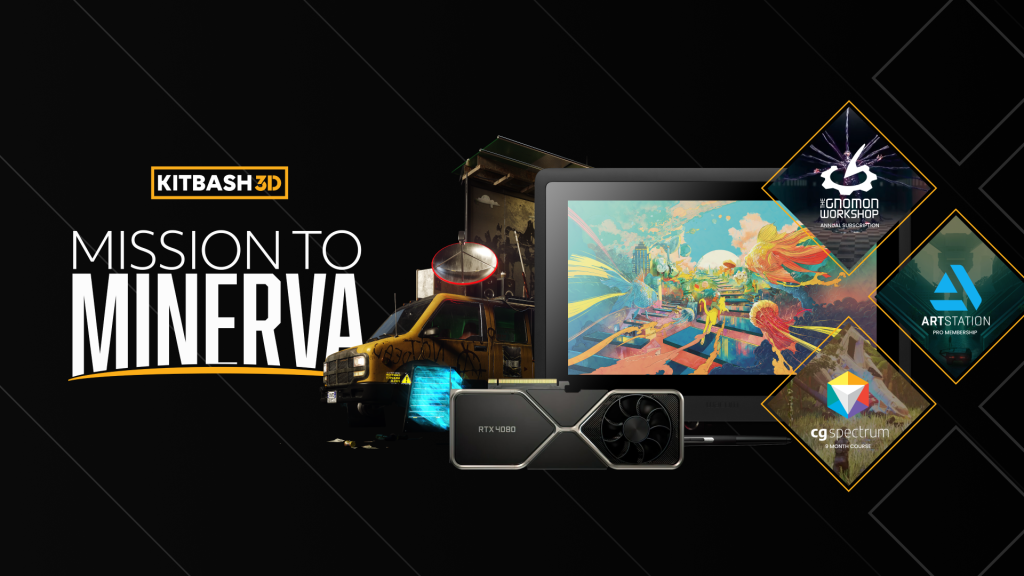 Prizes will be awarded to 1st, 2nd, 3rd, and Honorable Mentions for both the Concept Art Awards and In-Motion Awards categories. Prizes include NVIDIA RTX 4080 graphics cards, Wacom Cintiq 16, a 9-month subscription from CG Spectrum, annual subscriptions to The Gnomon Workshop and ArtStation Pro, and loads of Kits from KitBash3D.
Sponsors
Joining KitBash3D on the mission are sponsors NVIDIA, Wacom, Unreal Engine, ArtStation, The Gnomon Workshop, The Rookies, and CG Spectrum.
Deadline
The final submission deadline is December 2nd, and the challenge winners will be announced on December 20th.