Add an extra touch of green to your next artwork with help from these resources on the ArtStation Marketplace!
---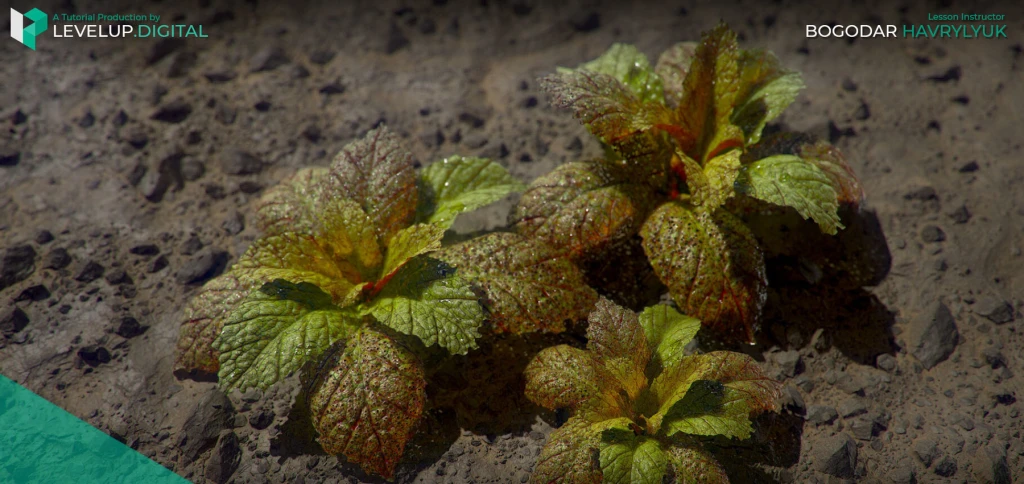 Creating Foliage in Substance Designer | Bogodar Havrylyuk
byLevel Up Digital
In this fully narrated, step-by-step tutorial, Bogodar Havrylyuk shares his personal process for creating a mustard leaf. Whether you're new to Substance Designer or a seasoned user, you're sure to come away with something new to integrate into your workflow.
Get it here >
---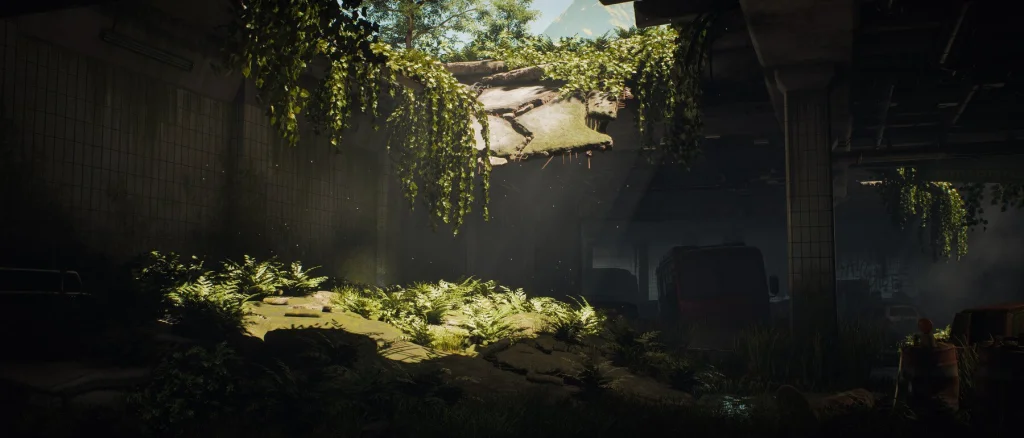 Easy Foliage for Games – in-Depth Tutorial Course
byFastTrack Tutorials
Learn how a professional environment artist works when creating efficient foliage art for games. The course demonstrates how to create various types of foliage including trees, shrubs, ivy, grass, plants, and more. You'll also learn about decals, custom leaves, branch textures, and foliage placement.
Get it here >
---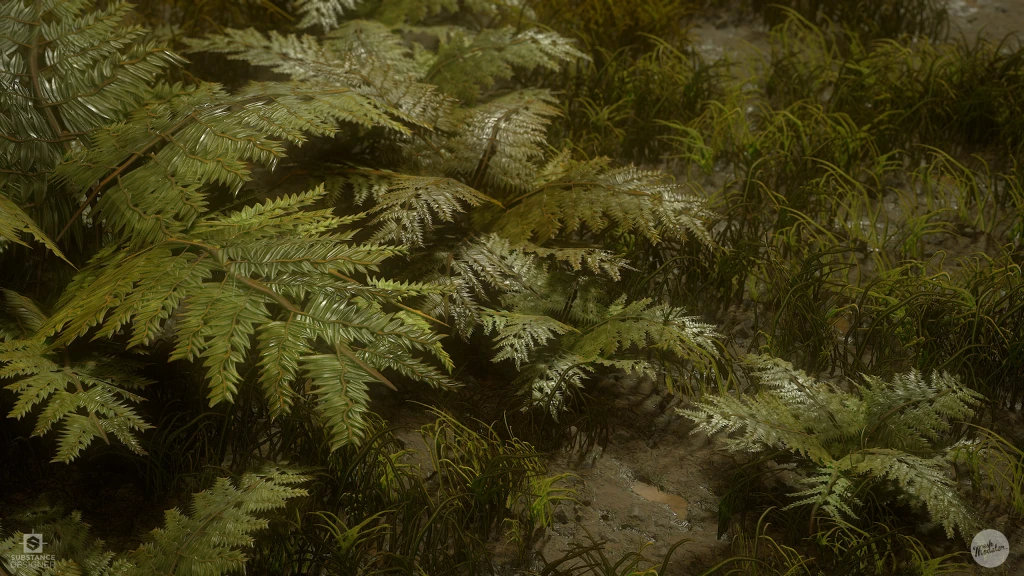 Foliage | Substance Graph
byJavier Perez
This resource package contains a full source .SBS file for the foliage scene. Use the file to jump-start your journey with Javier's "Creating Detailed Foliage Textures in Substance Designer & Maya" tutorial for NVIDIA.
Get it here >
---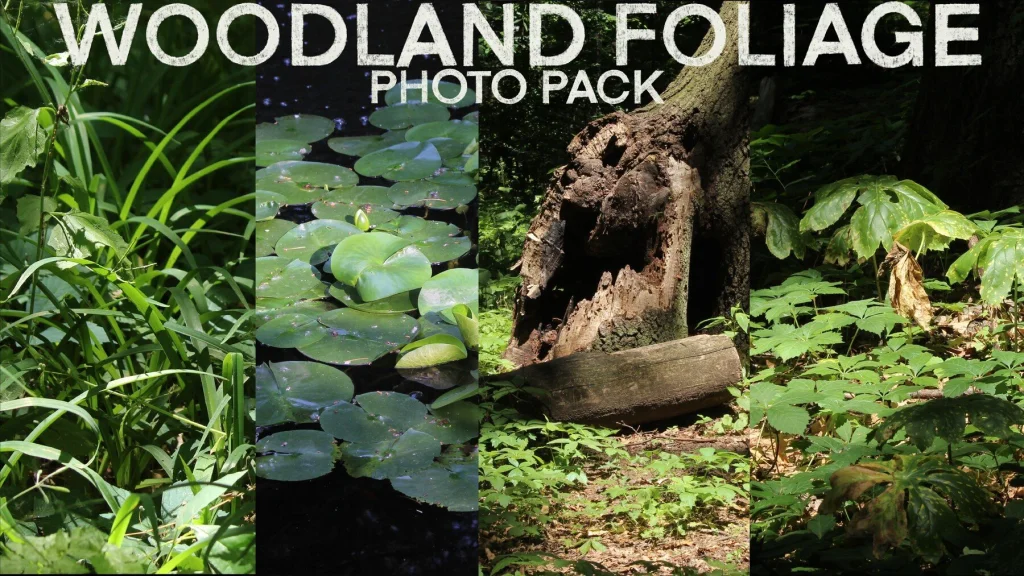 Woodland Foliage Photo Pack
byFatima Mandouh
Fatima's resource pack contains over 200 photo references for artists, which were taken at various forests in the Northwest Ohio region.
Get it here >
---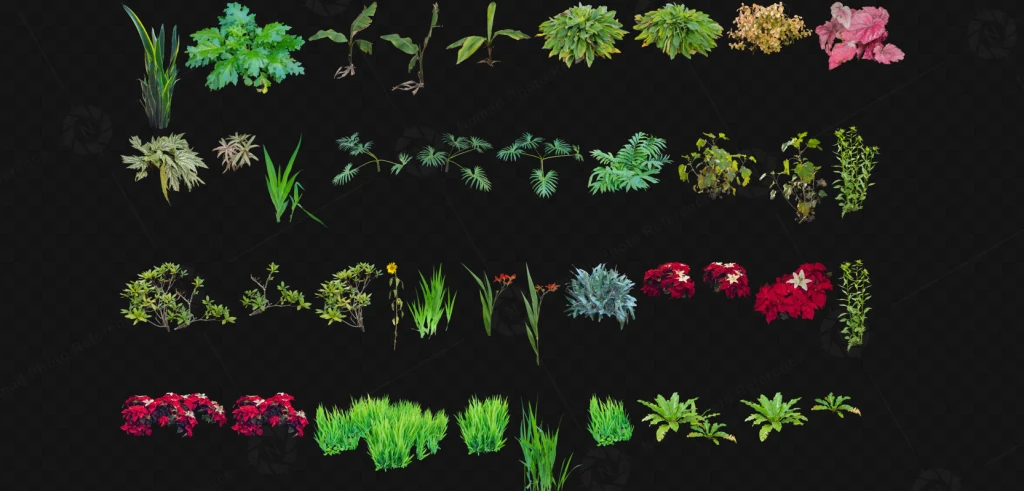 PNG Photo Pack: Small Foliage
byNomad Photo Reference
These small foliage art cutouts are perfect for adding some extra detail to your artwork. Ideal for concept art, matte painting, and photobashing!
Get it here >
---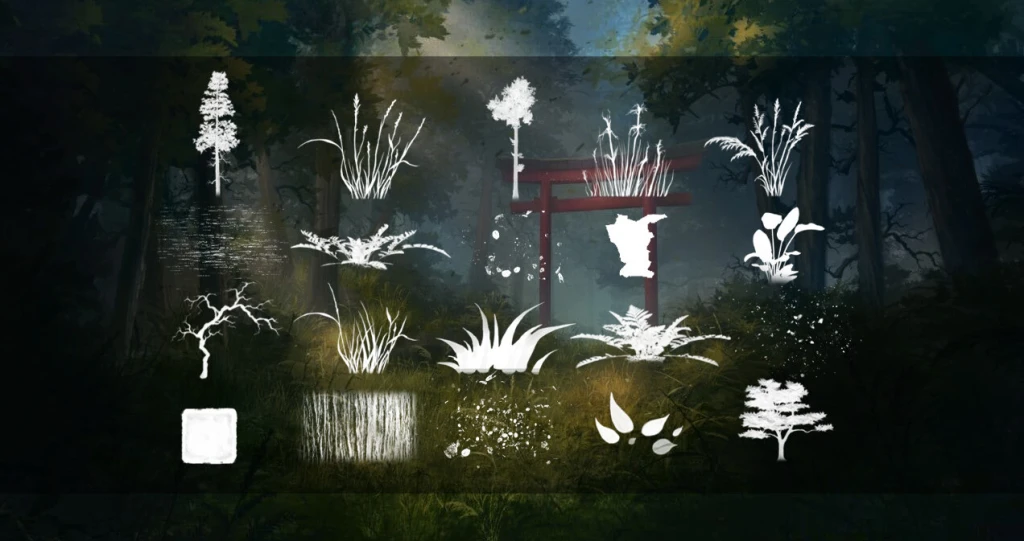 Foliage and Grass Brushes + Tutorial ( Procreate + Photoshop )
byCG Sphere
Along with high-quality Procreate and Photoshop brushes, this pack includes a video tutorial on making a Japanese forest scene.
Get it here >
---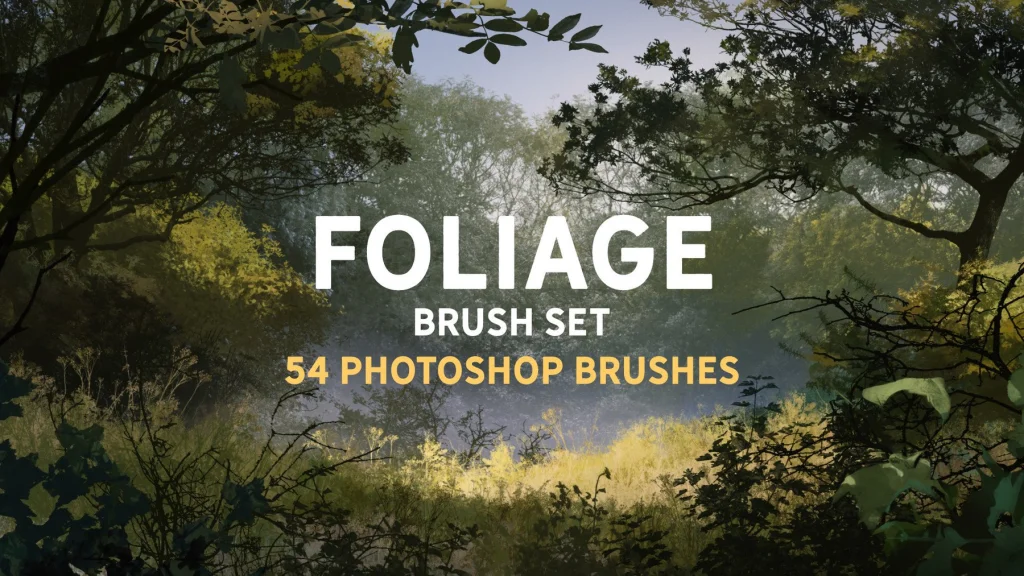 Foliage Brush Set
byZsolt Kosa
Zsolt's set includes 54 unique photo-based, high-res Photoshop brushes of leaves, branches, tree stumps, and tree lines. The photos were taken at the beautiful Cissbury Ring in England.
Get it here >
---