Design

#animals
#lines
#minimalism
#tattoos

Bold Line Drawings Layered on Top of Deconstructed Images of Fruit, Flowers, and Animals in Tattoos by Mattia Mambo
April 30, 2019
Kate Sierzputowski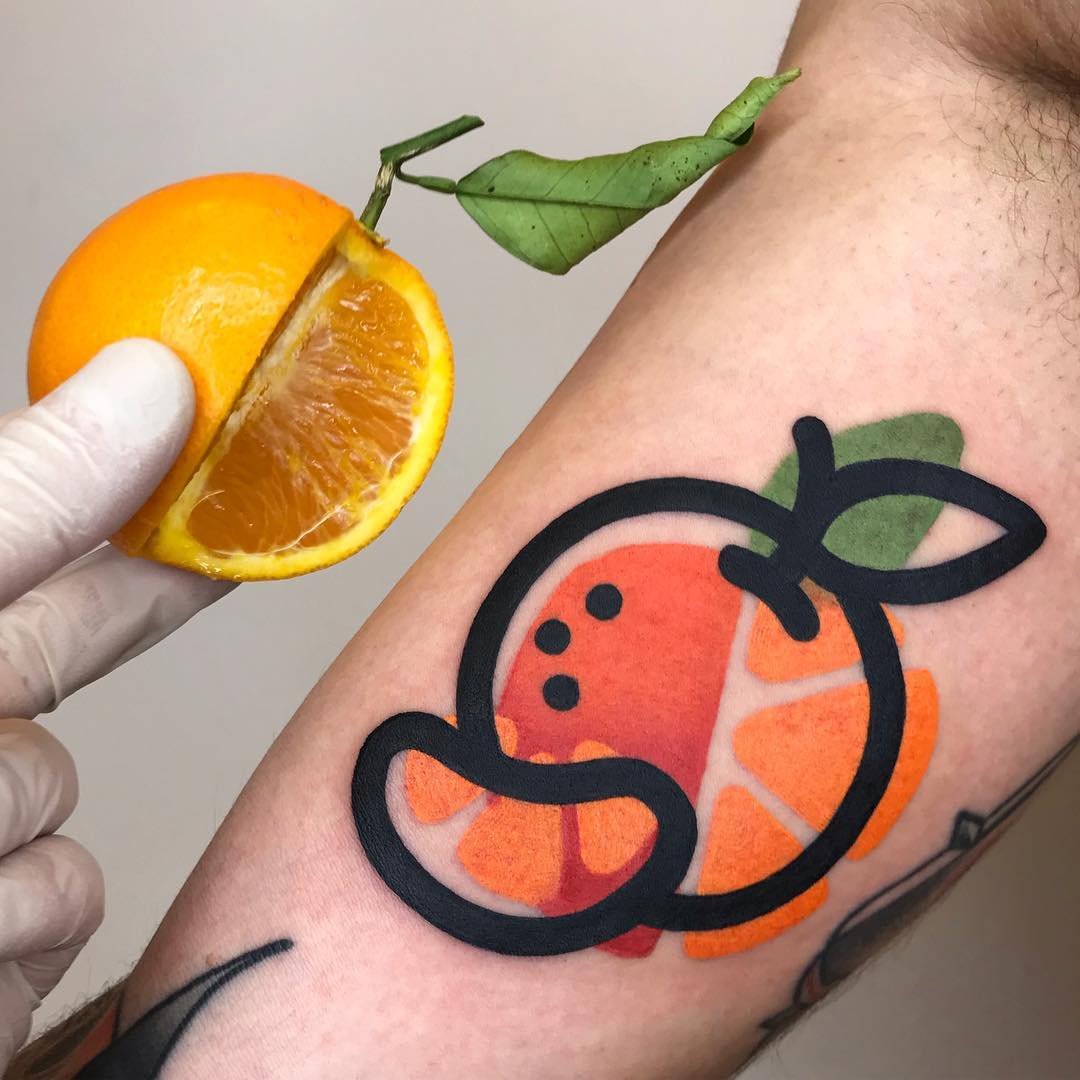 Mattia Mambo creates graphic interpretations of his clients' favorite fruits, celebrities, and animals in minimalist tattoos. The designs use thick, rounded lines to highlight the shape of an object or face, with bold splashes of color creating an abstracted version of the subject underneath. Sometimes the Milan-based tattoo artist transforms the shape of a word into a pictorial representation of an animal, like in his sloth tattoo below. Other designs borrow from classic art historical references, such as René Magritte's famous painting of a pipe, or Frida Kahlo's recognizable flower crown and facial features.
Mambo shares with Colossal that he attended art school but was self-taught as a tattooer, and he developed his destrutturato (unstructured) style by chance. "What inspired me most has probably been my passion for graphic designs and logos—I love simple shapes. Every day I'm encouraged by the objective of simplifying each image as much as possible and making it clear and intuitive using only few black lines. But both black lines and colors are fundamental: the colors tell what the black lines can't do."
You can see more of Mambo's two-part tattoos on Instagram.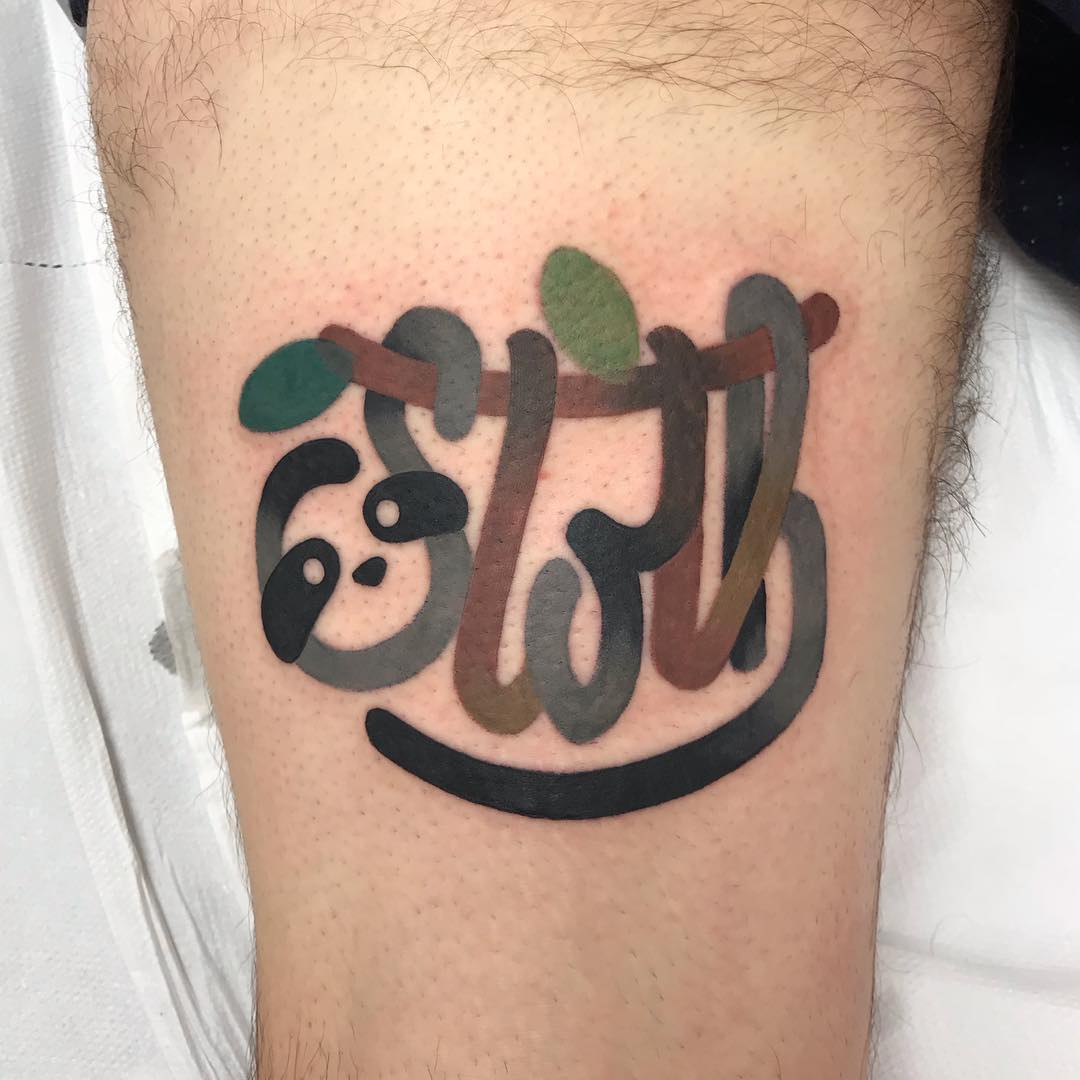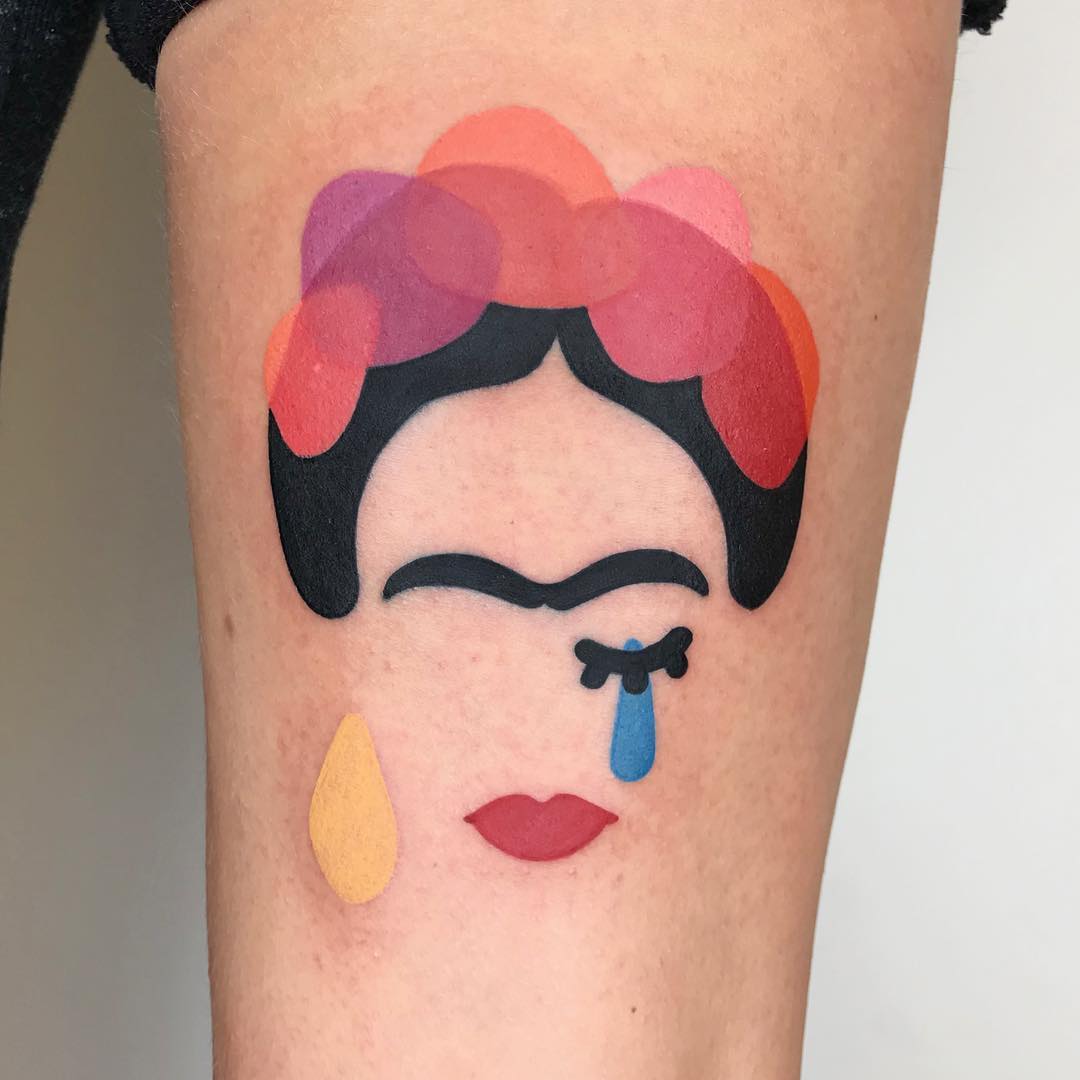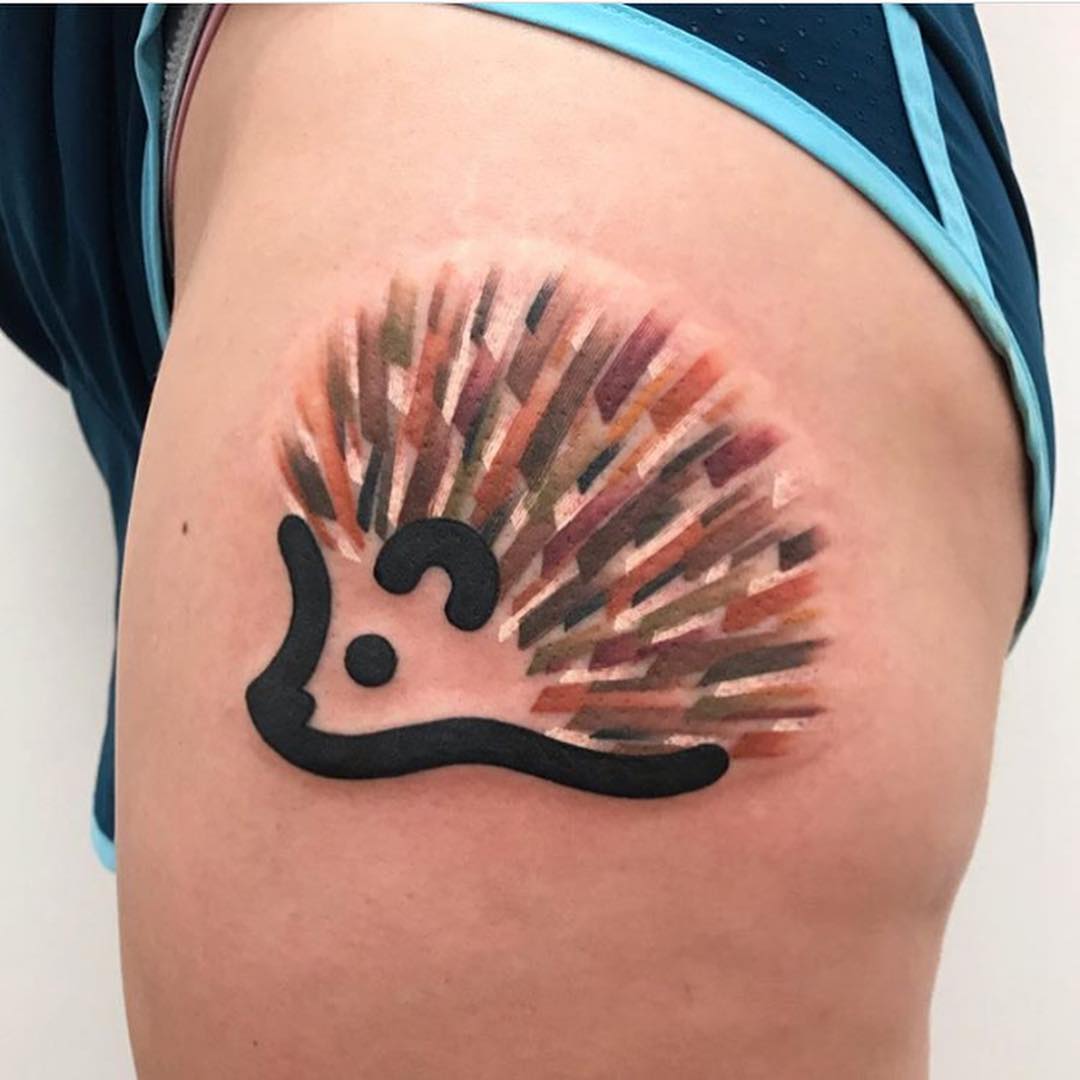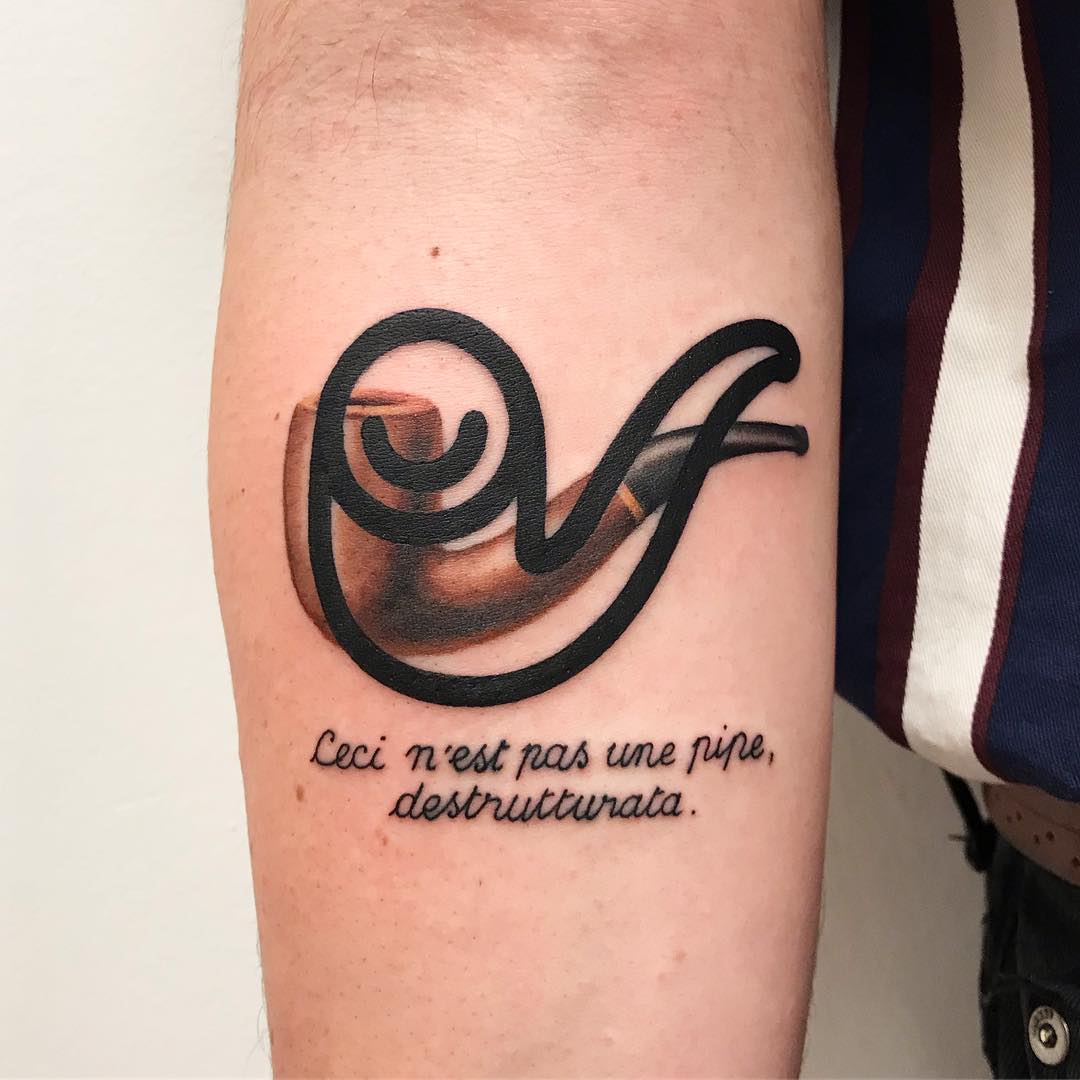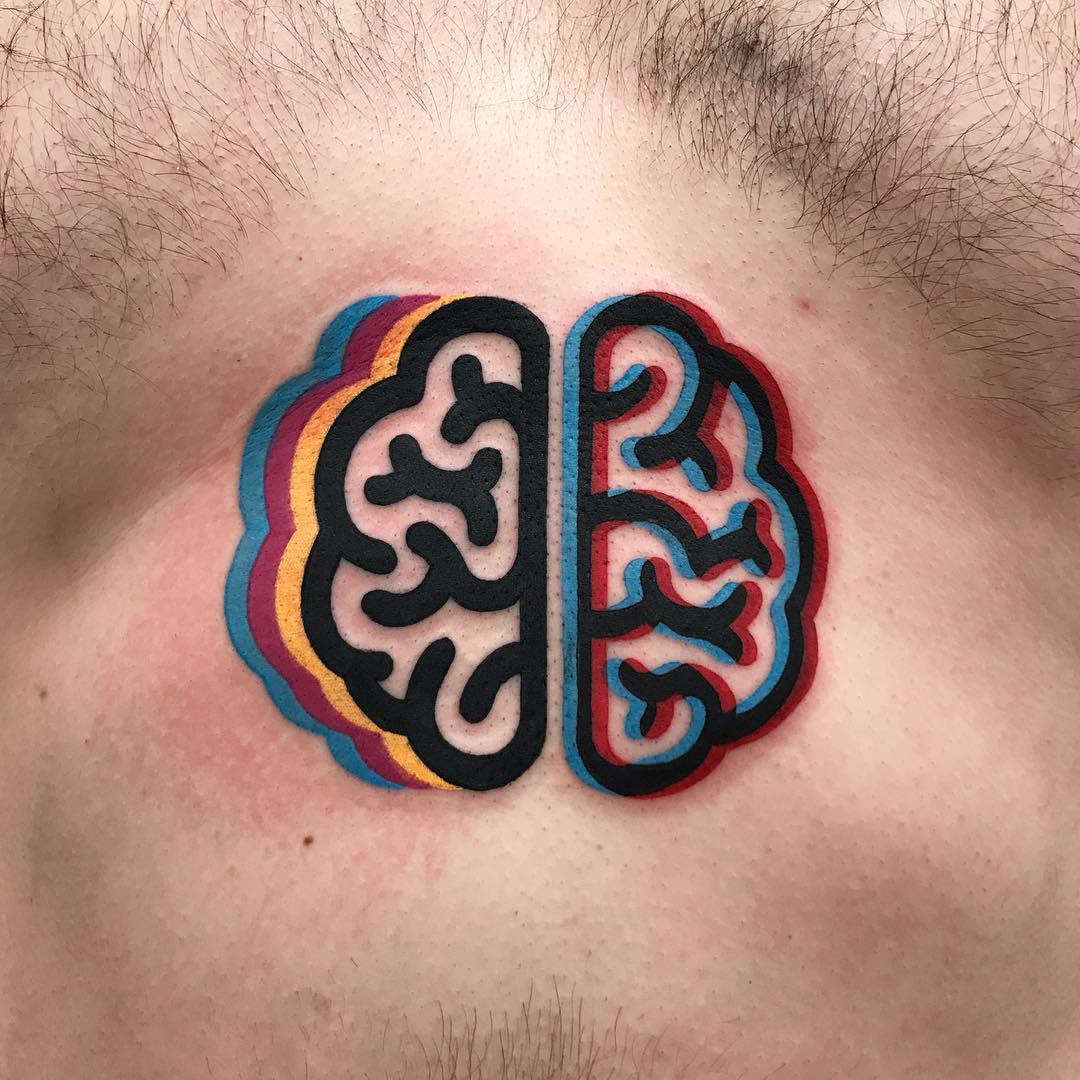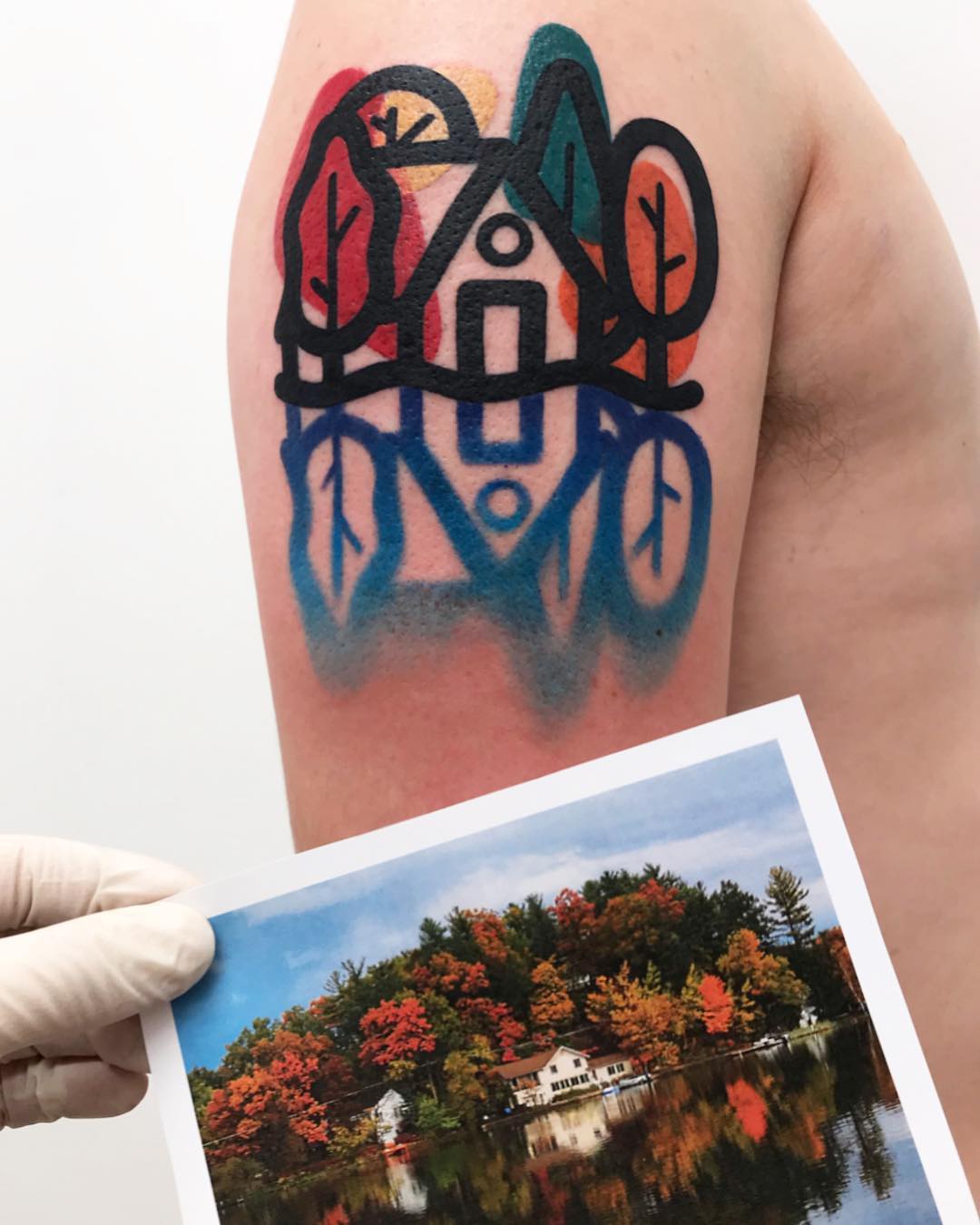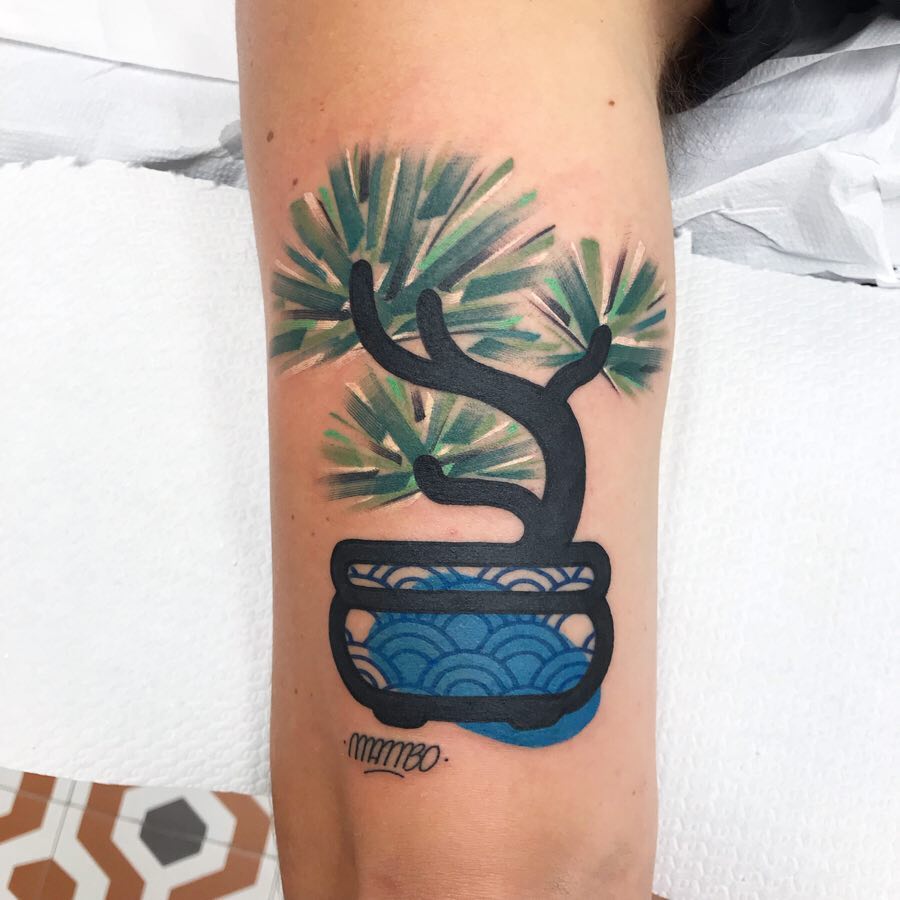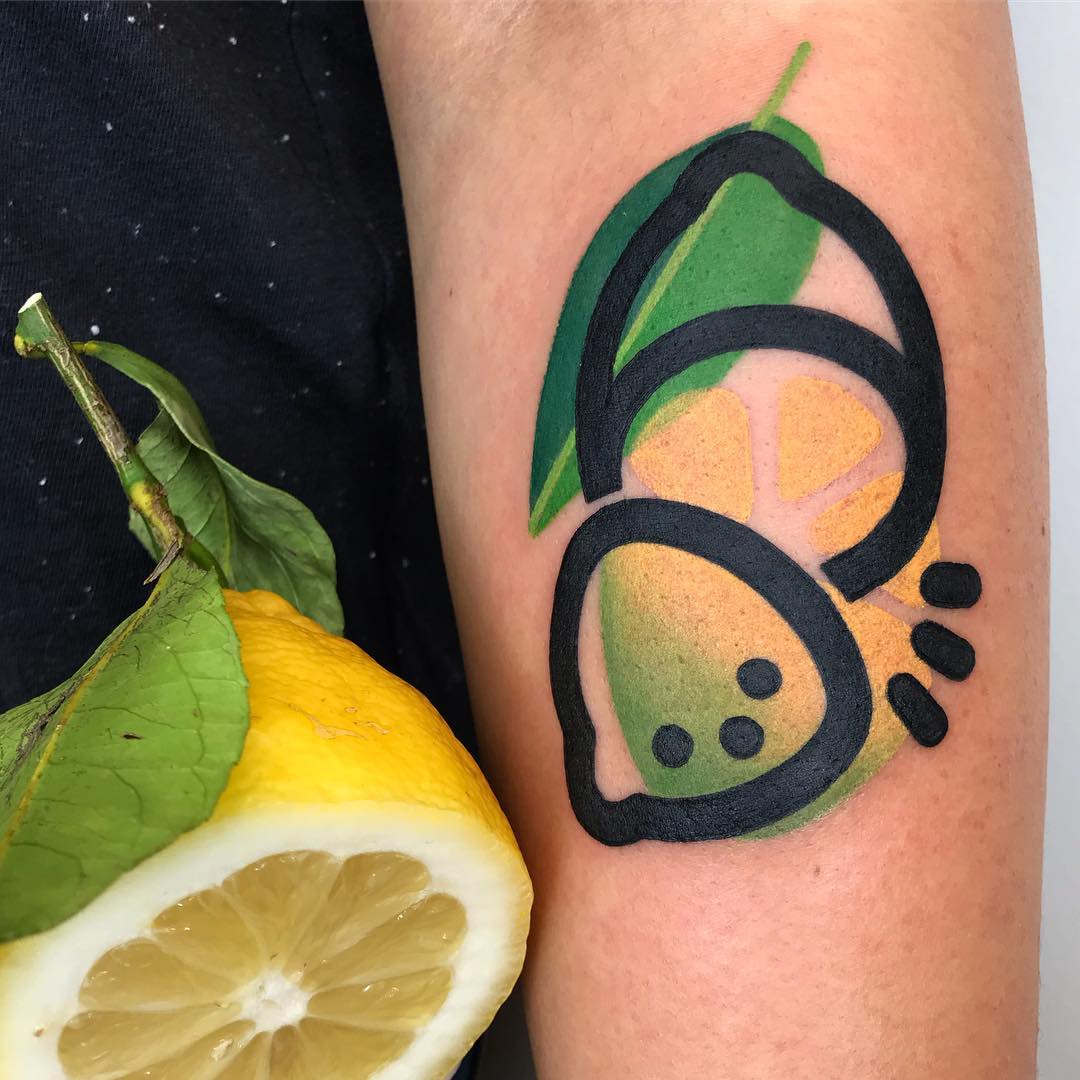 Do stories and artists like this matter to you? Become a Colossal Member and support independent arts publishing. Join a community of like-minded readers who are passionate about contemporary art, apply for our annual grant, and get exclusive access to interviews, partner discounts, and event tickets.
Share this story
Also on Colossal
Related posts on Colossal about animals lines minimalism tattoos
Delicate Flowers Blossom From Inky Black Backgrounds in Esther Garcia's Stylized Botanical Tattoos
---
Elaborate Chiaroscuro Tattoos by Makkala Rose Burst With Ripe Fruit and Blossoming Flowers
---
Serpentine Tattoos That Weave Black & White Ink by Mirko Sata
---
New Minimalistic Single Line Tattoos by Mo Ganji
Black and White Figural Tattoos With a Macabre Twist by Korean Tattoo Artist Oozy
---
---