Craft
Design

#architecture
#books
#literature
#model
#paper
#sculpture

Scenes From Award-Winning Literature Crafted With Hand-Cut Paper by Zim & Zou
April 30, 2019
Kate Sierzputowski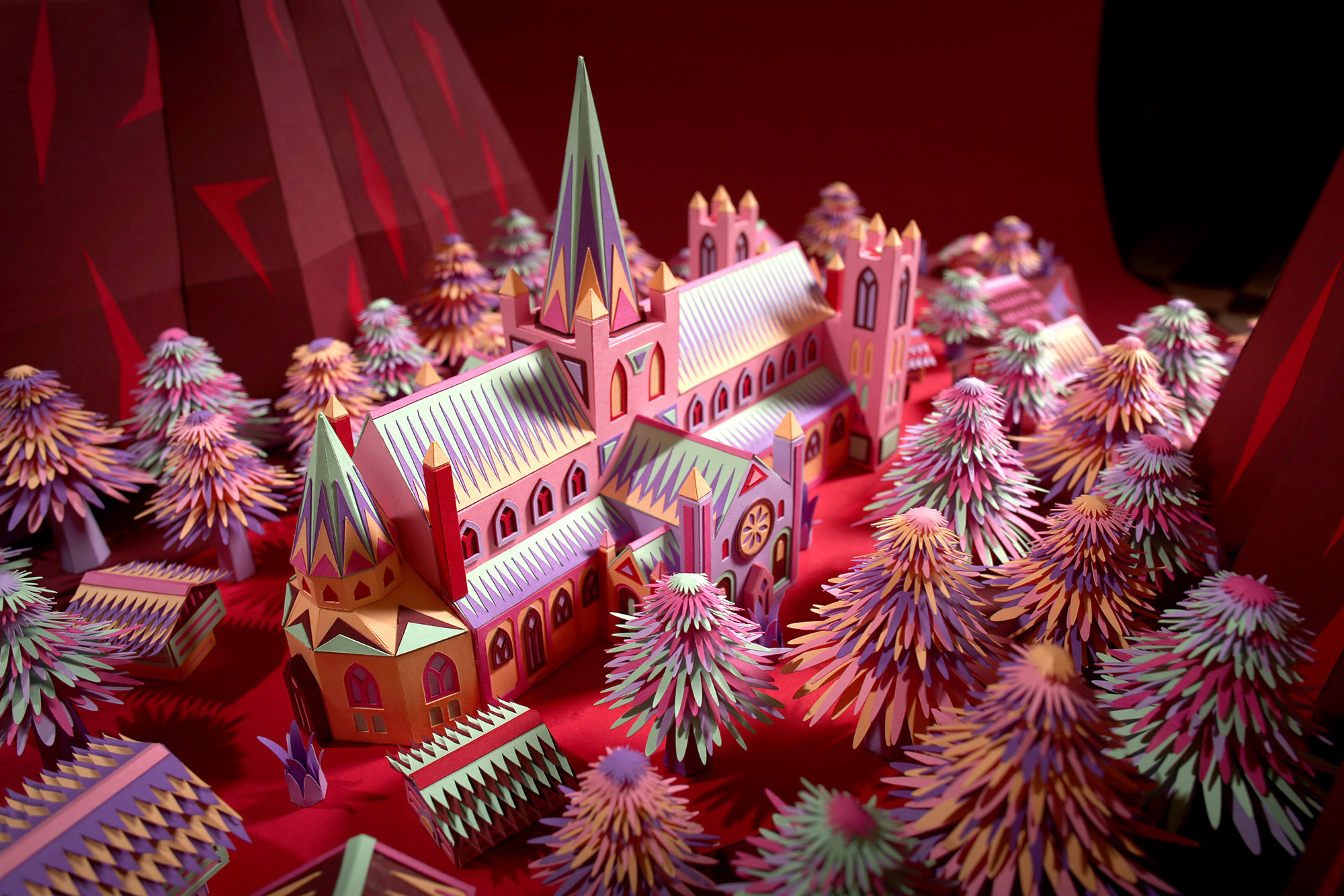 Paper artists and collaborators Zim & Zou (previously) were invited to create miniature worlds inspired by previous Nobel Prize winners in Literature. The tolerance-themed traveling exhibition Sharing Worlds was organized by the Mohammed Bin Rashid Al Maktoum Knowledge Foundation. The French duo built pieces based on Kristin Lavransdatter written by Sigrid Undset (published in 1920), and One Hundred Years of Solitude written by Gabriel Garcia Marquez (published in 1967). Using their own classic style, the pair created colorful scenes packed with geometric details. Their interpretation of Kristin Lavransdatter was created as an ode to 14th-century Norway with a technicolor city set between a pair of deep burgundy mountains. The other work, One Hundred Years of Solitude, features a verdant home nearly hidden from the world by a lush pink and green garden.
The exhibition closed last month, but you can take a virtual tour of it on the Mohammed Bin Rashid Al Maktoum Knowledge Foundation website. You can follow more of Zim & Zou's recent work on their Instagram and Behance.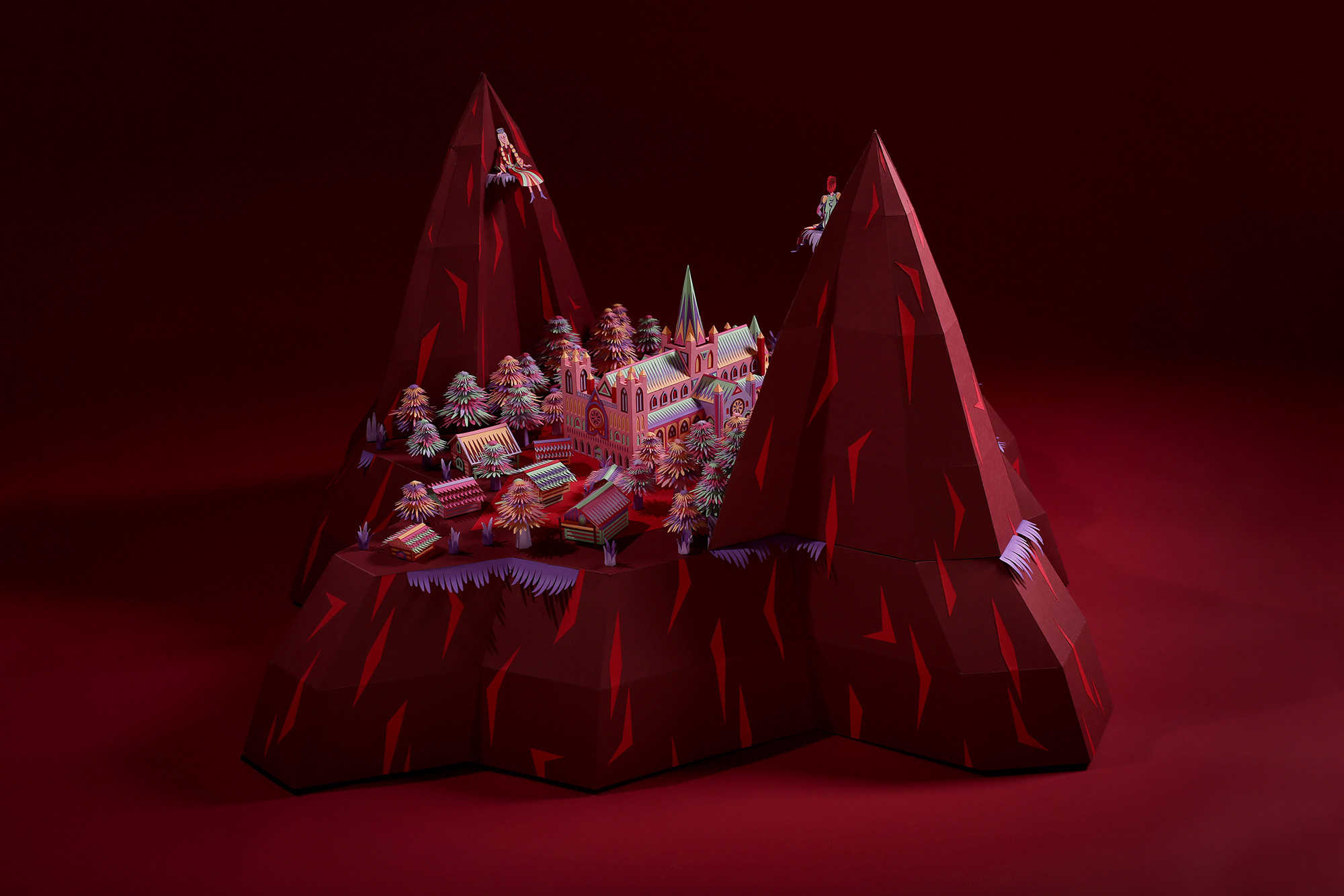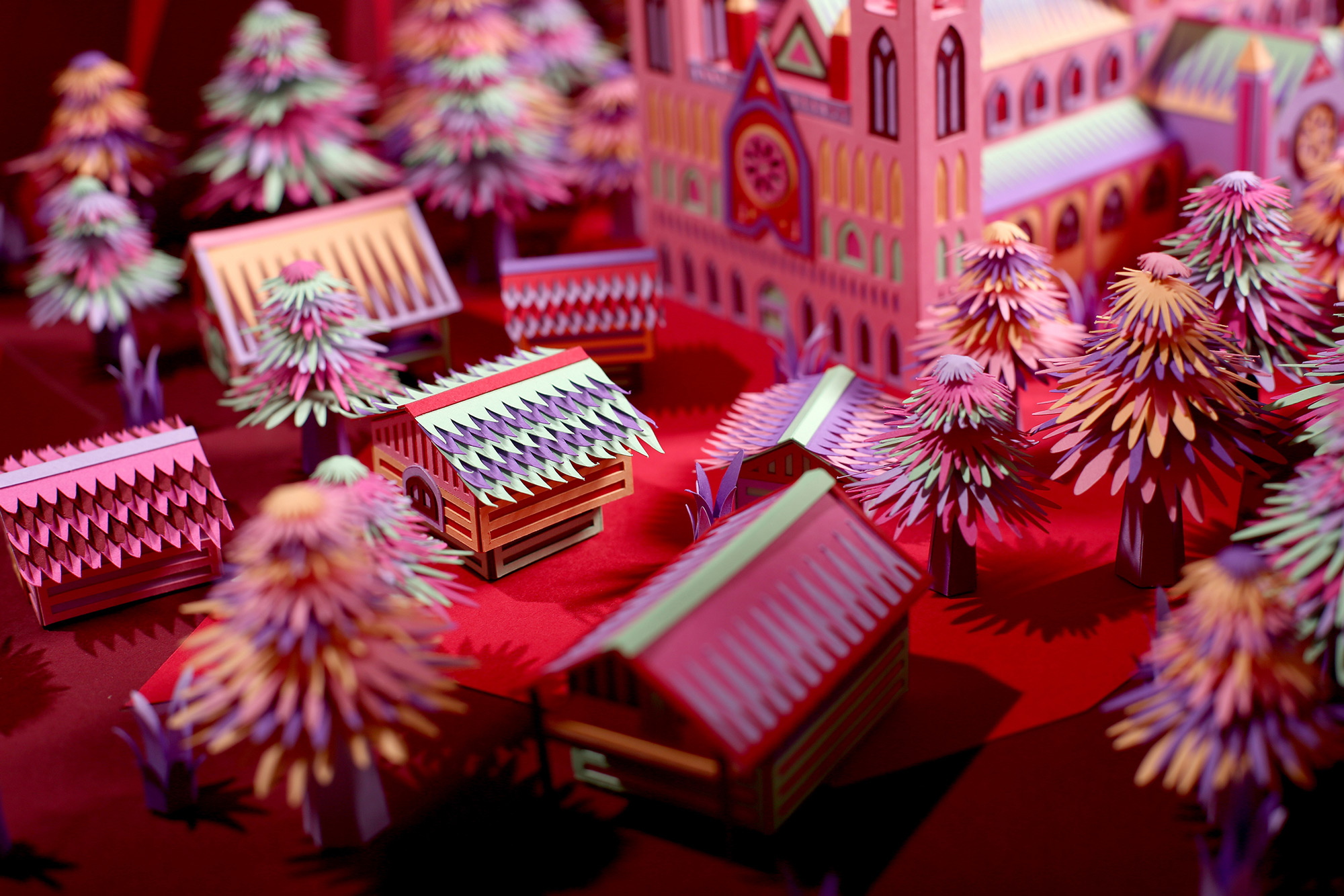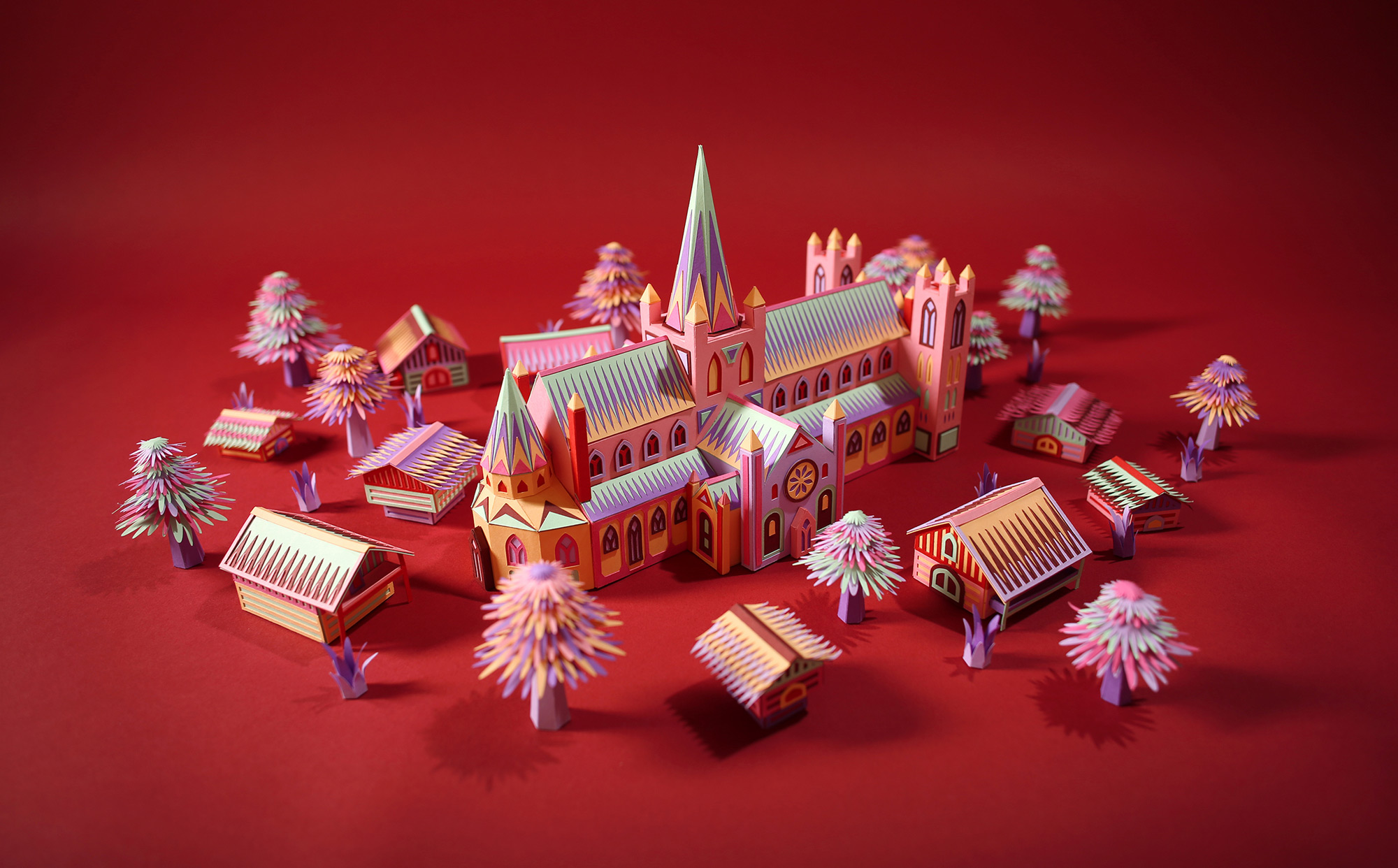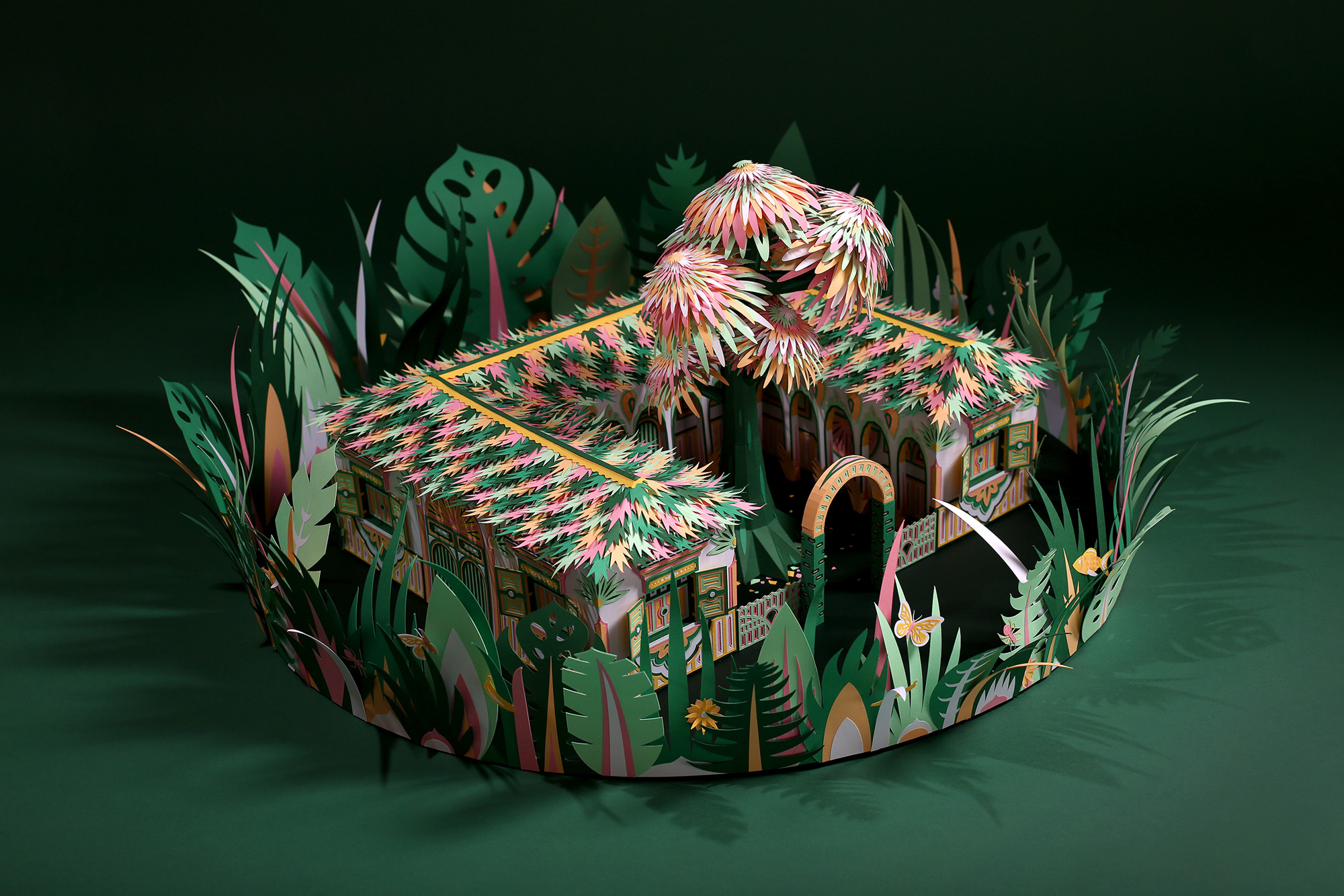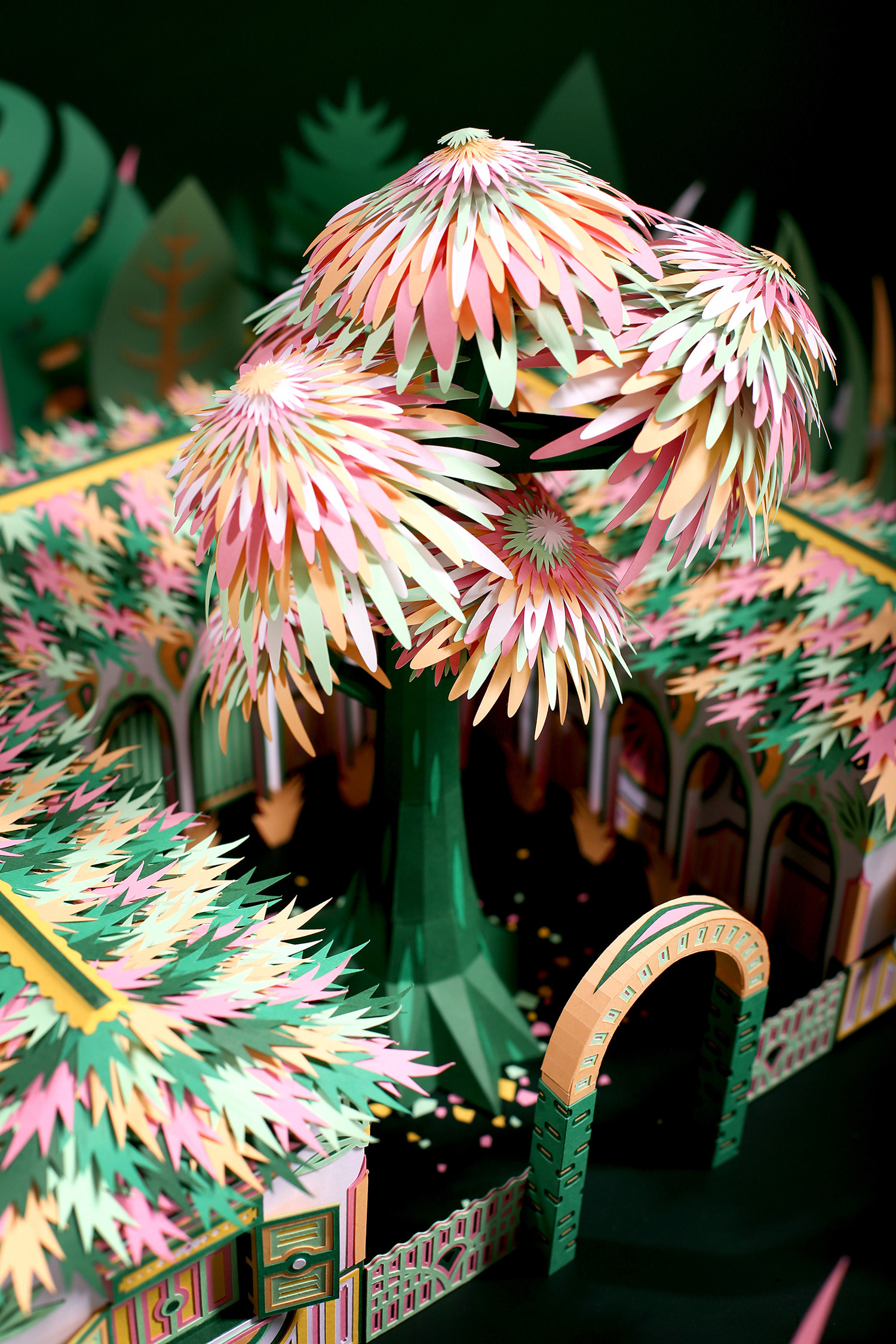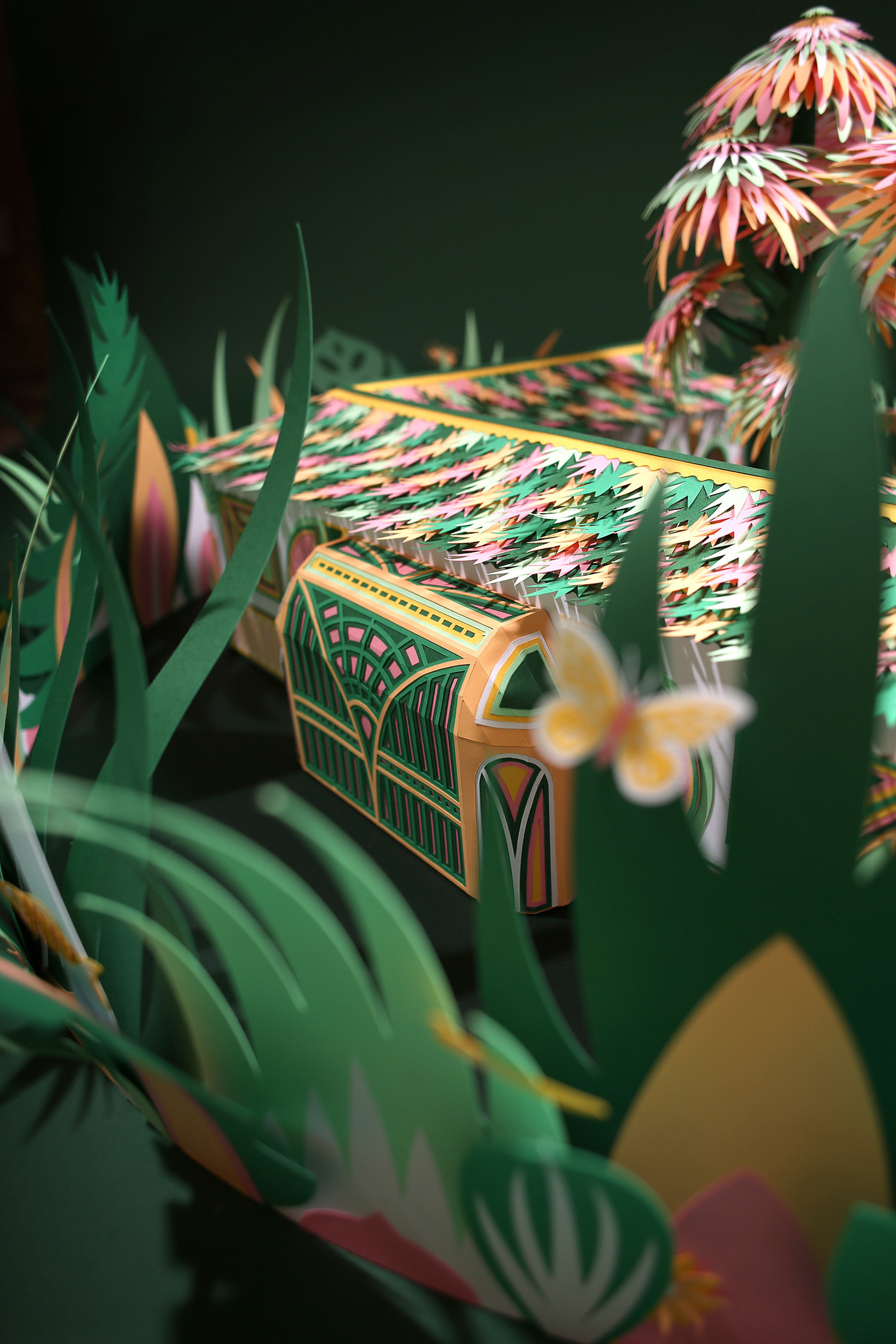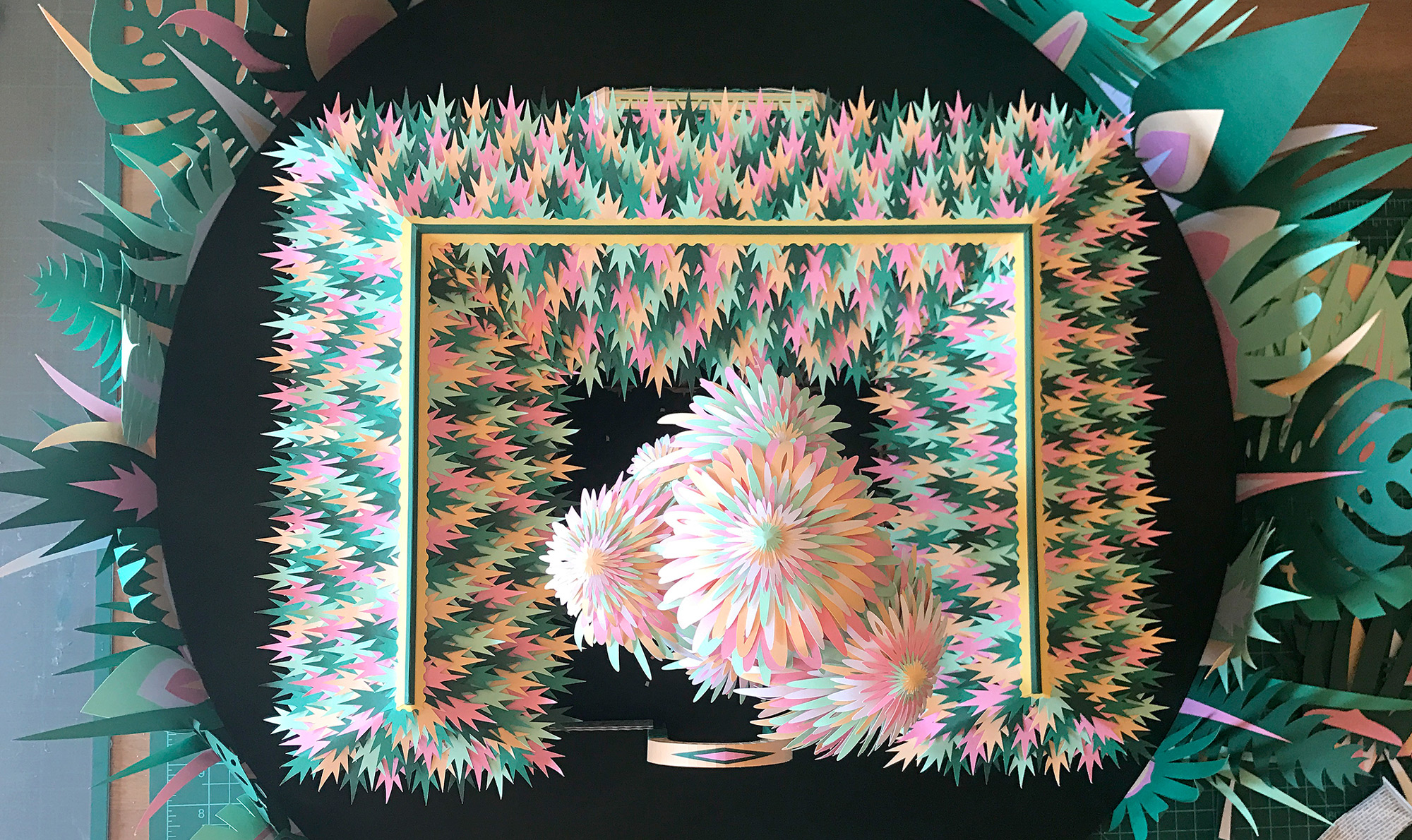 Do stories and artists like this matter to you? Become a Colossal Member and support independent arts publishing. Join a community of like-minded readers who are passionate about contemporary art, apply for our annual grant, and get exclusive access to interviews, partner discounts, and event tickets.
Share this story
Also on Colossal
Related posts on Colossal about architecture books literature model paper sculpture
Papercraft Dioramas Come to Life with Projected Animations by Davy and Kristin McGuire
---
Two Collaborative Murals by Pat Perry and Local Schoolchildren Connect Communities in Iraq and Maine
---
The Sketchbook Project Publishes a Printed Glimpse Into Their Global Sketchbook Community
---
Extraordinary Scenes Hand-Cut from Rice Paper by Bovey Lee
Fantastical Worlds Created with Dappled Brush Strokes by Illustrator James R. Eads
---
---