Art
Design
Food

#fashion
#humor
#vegetables

Asparagus, Cucumbers, and Cabbage Leaves Take a Fresh Twist on the Iconic Hermès Birkin Bag
June 8, 2021
Grace Ebert
Ben Denzer cultivates what could be the next trend in sustainable fashion with a green redesign of the classic Hermés Birkin bag. The artist and designer whipped up these vegetable versions of the iconic, high-end accessory by arranging asparagus stalks, cucumber slices, and cabbage leaves into a trio you'd be more likely to find in the produce aisle than a luxury shop.
Denzer is known for his playful food pairings, including books bound with cheese slices and condiment packets and an entire account dedicated to matching his favorite reads with ice cream. Find more of his quirky designs on his site, and check out his Instagram for the apple and banana bags that didn't make the cut. You also might enjoy Nicole McLaughlin's edible attire. (via The Morning News)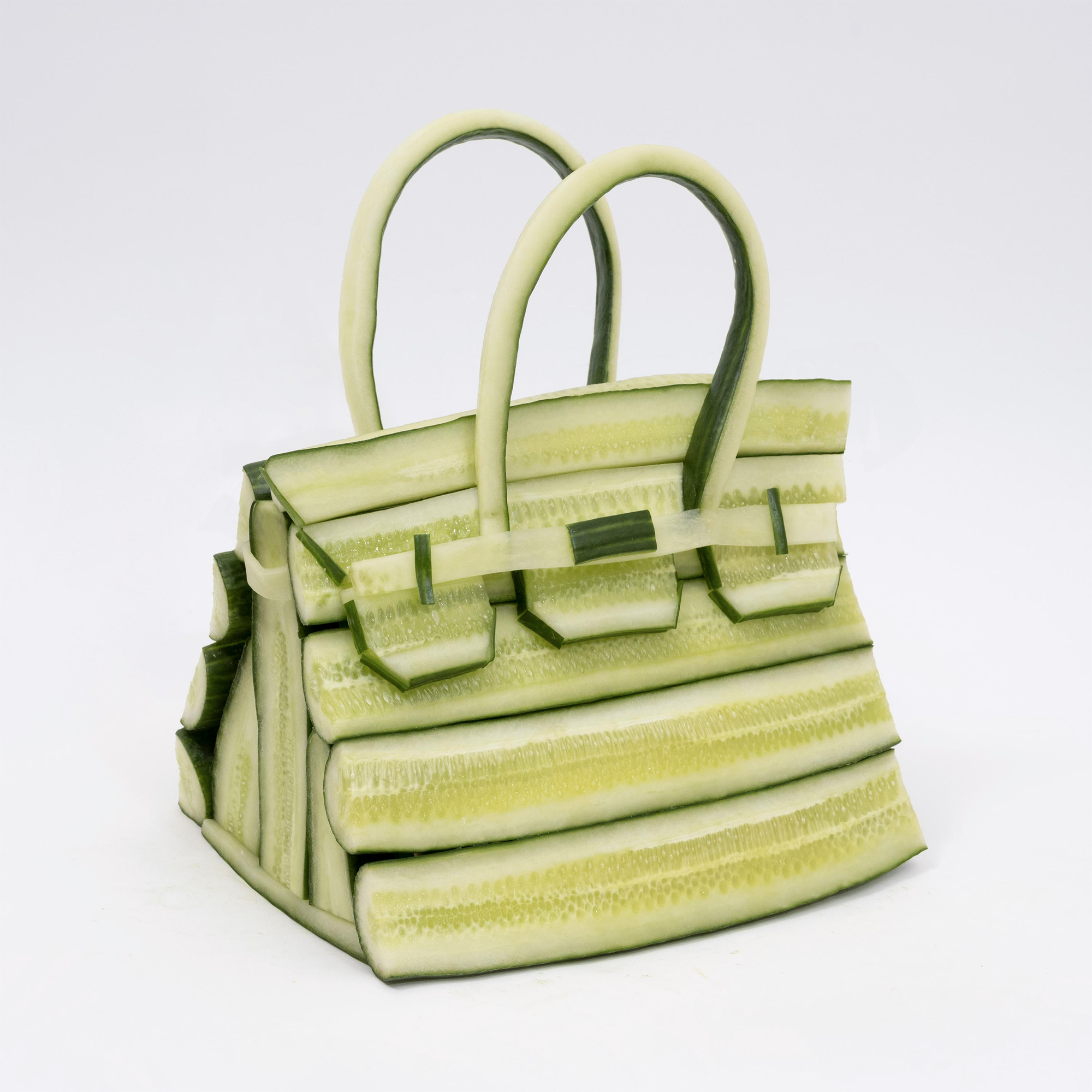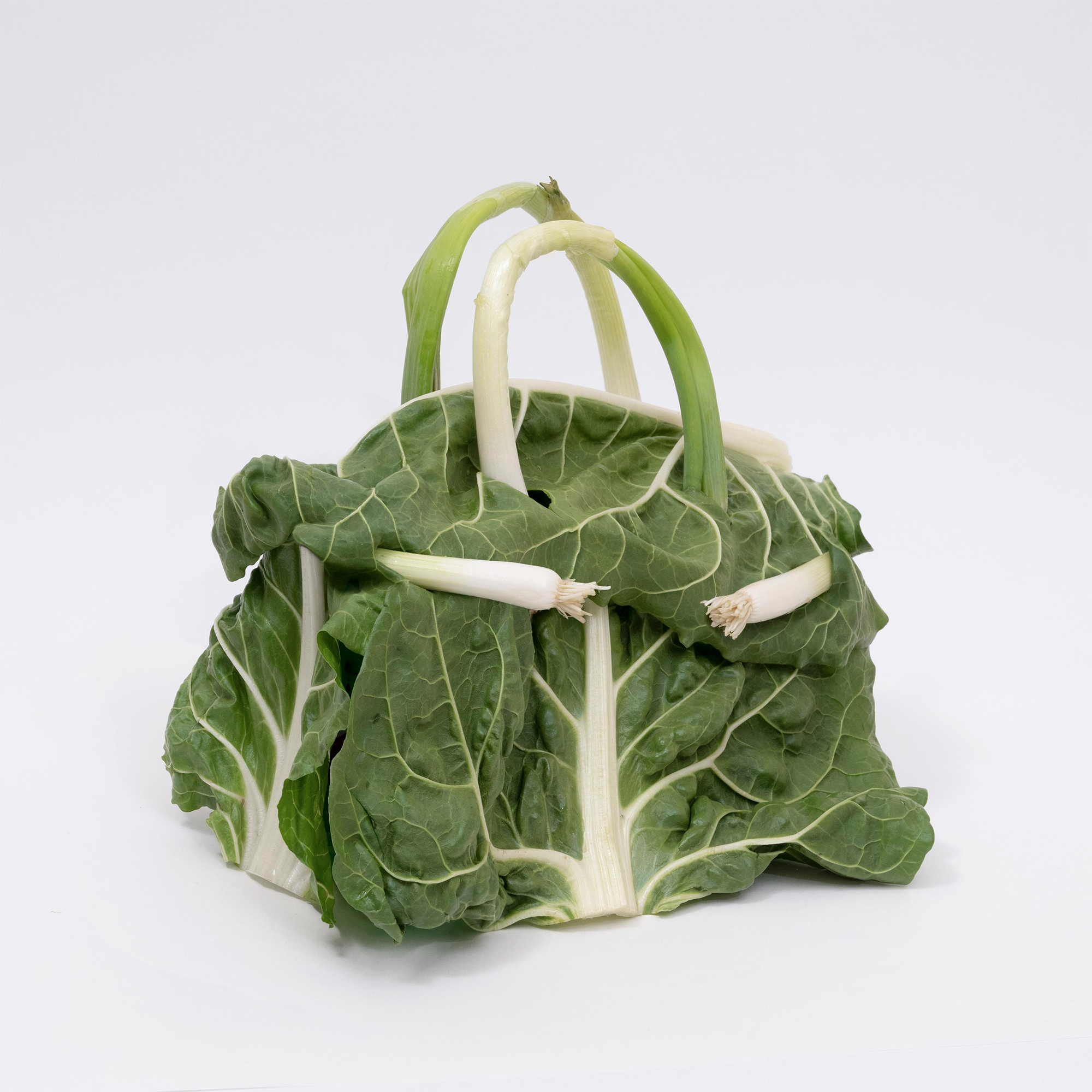 #fashion
#humor
#vegetables

Do stories and artists like this matter to you? Become a Colossal Member and support independent arts publishing. Join a community of like-minded readers who are passionate about contemporary art, help support our interview series, gain access to partner discounts, and much more. Join now!
Share this story
Also on Colossal
Related posts on Colossal about fashion humor vegetables
Cheese Slices, Condiments, and Other Object Collections Bound into Books by Ben Denzer
---
Digital Portraits Reinvent Classical Paintings by Enveloping Subjects in Garments and Masks
---
Interview: Ýr Jóhannsdóttir Explains Her Playful Approach to Design and How Mending Will Shape the Future of Sustainable Fashion
---
We're Back! The Colossal Shop Is Restocked
Artist CJ Hendry Draws 50 Photorealistic Foods in 50 Days
---
---
This article comes from the Internet:Asparagus, Cucumbers, and Cabbage Leaves Take a Fresh Twist on the Iconic Hermès Birkin Bag