Art
Colossal
Illustration

#drawing
#emotions
#interview

Interview: Sara Hagale Discusses the Therapeutic Nature of Her Practice and Why She Doesn't Think About Authenticity
August 31, 2021
Grace Ebert
Considering their undeniable relatability, it's no surprise that Sara Hagale's witty, whimsical, and at times anxious drawings have amassed an incredible following in recent years, a topic she discusses in a new interview supported by Colossal Members. Her body of work is broad and idiosyncratic, spanning fanciful bouquets of leggy flowers to smudged self-portraits to quirky characters struggling through life, and it offers an array of emotional and aesthetic nuances that are unique to the artist.
I don't have to feel goofy all the time in order to still be me. And I'm allowed to draw something that feels right to me in that moment even if it doesn't match up perfectly with the other work I produce.
In a conversation with Colossal managing editor Grace Ebert, Hagale discusses using her practice to process her emotions in real-time, the impossibility of authenticity, and why she prefers to work with limitations.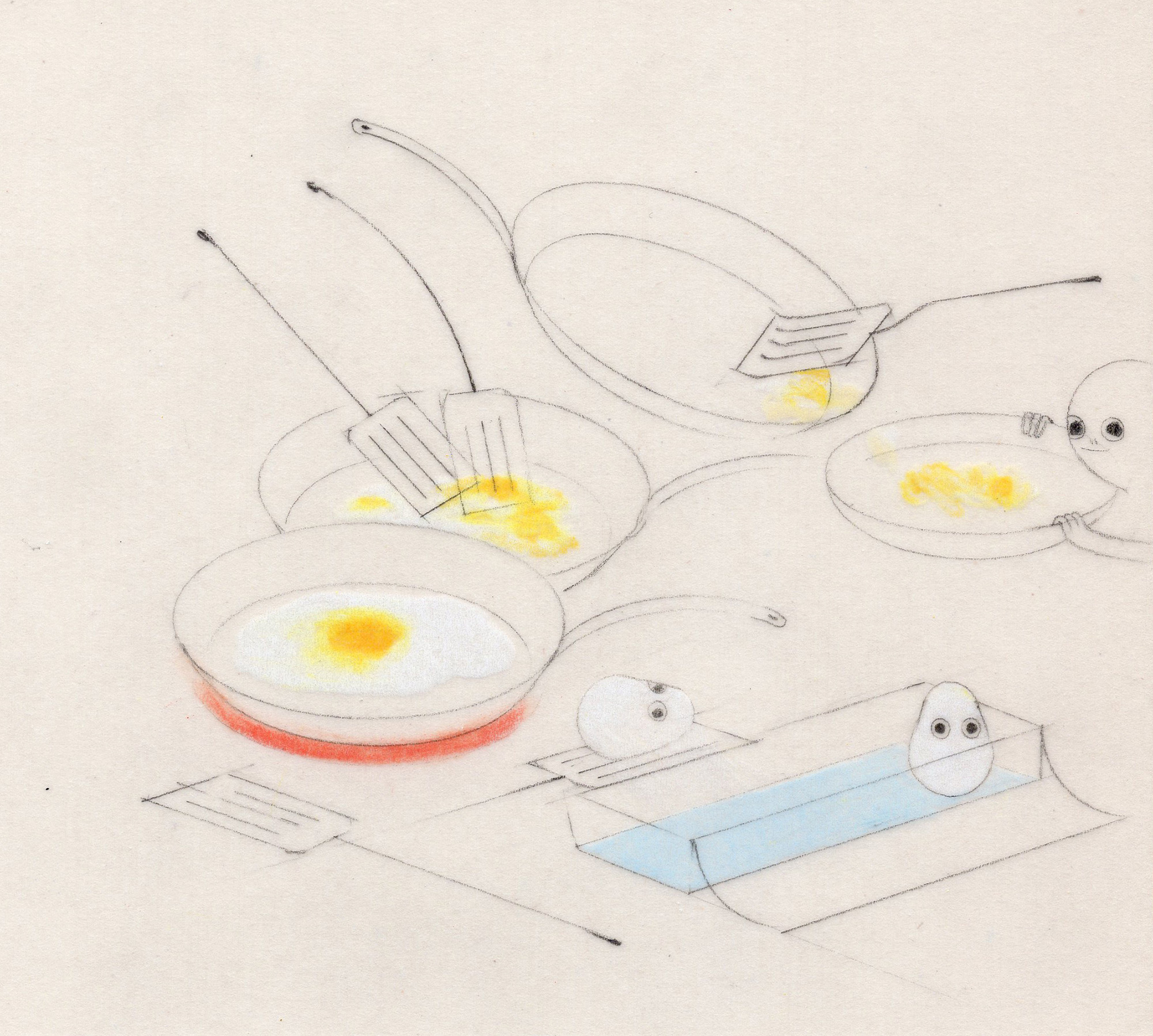 #drawing
#emotions
#interview

Do stories and artists like this matter to you? Become a Colossal Member and support independent arts publishing. Join a community of like-minded readers who are passionate about contemporary art, help support our interview series, gain access to partner discounts, and much more. Join now!
Share this story
Also on Colossal
Related posts on Colossal about drawing emotions interview
Interview: Animator Anna Mantzaris Discusses Her Penchant for Nuanced Emotion and Finding Humor in the Mundane
---
Interview: Danielle Clough Discusses Embroidery's Lengthy History and the Tenuous Distinction Between Art and Craft
---
Interview: Peter Bellerby Discusses Precision, His Love of Disruption, and the Art of Globemaking
---
Interview: Rob Woodcox Discusses His Boldly Energetic Conceptual Photography of the Human Form
Interview: Tiffanie Turner Discusses Her Evolving Understanding of Beauty and How the Climate Crisis Impacts Her Realistic Florals
---
---
This article comes from the Internet:Interview: Sara Hagale Discusses the Therapeutic Nature of Her Practice and Why She Doesn't Think About Authenticity