Design

#funiture
#glass
#wood

Islands of Wood Float Amidst Sea of Glass in New 'Archipelago' Furniture by Greg Klassen
November 13, 2019
Christopher Jobson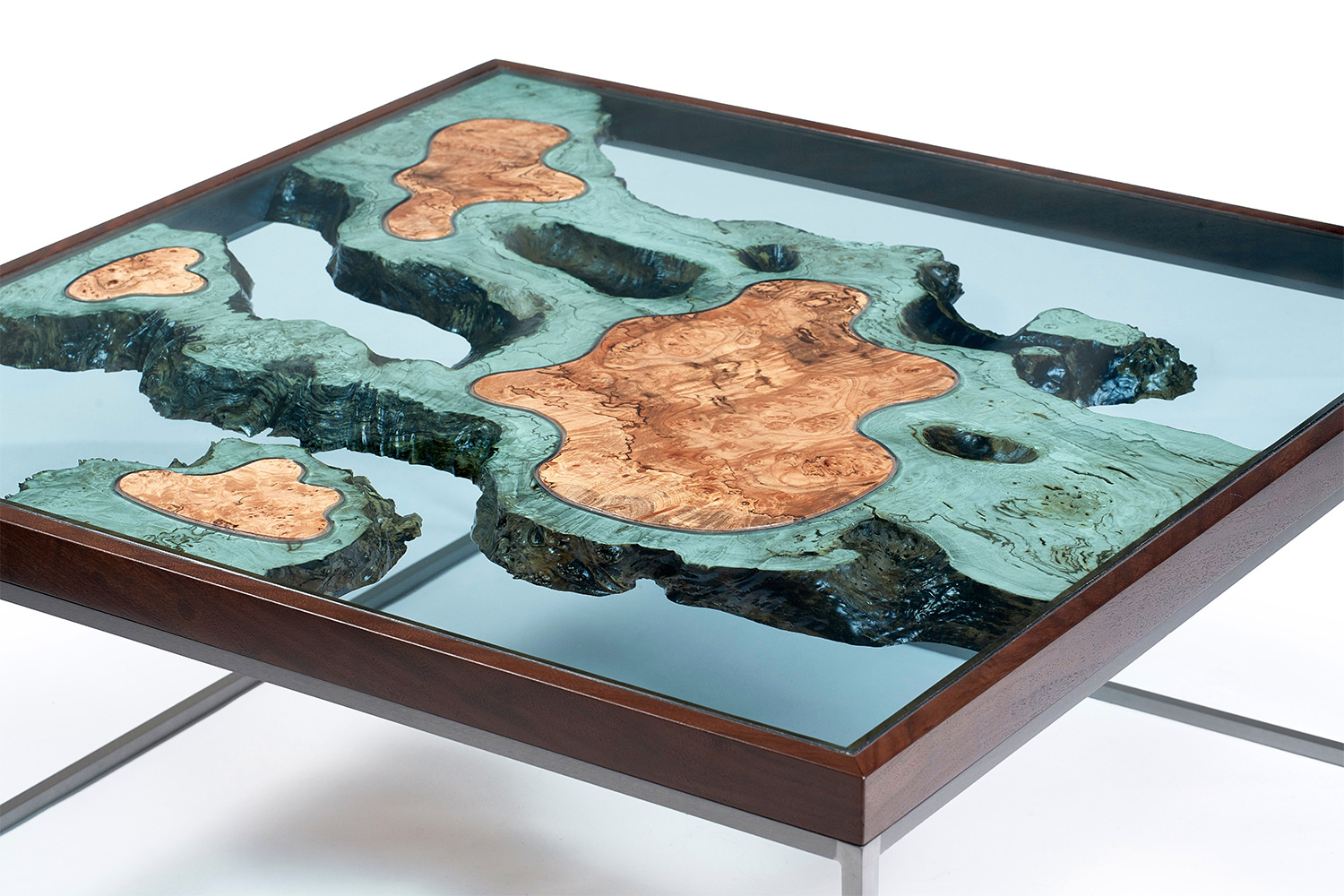 We've long marveled at the masterful craftsmanship on display in furniture maker Greg Klassen's wood and glass creations. The artist's name has become synonymous with the elegant aesthetic of merged wood and glass that originates from his Pacific Northwest studio, one piece at a time. Since first launching his river table series back in 2014, Klassen has produced nearly 250 tables, desks, and art objects, refusing to grow beyond his one-man studio despite a waiting list that once extended to nearly two years. Lately he's focused on creating larger bodies of watery glass and the irregular shapes of islands as evidenced in this new archipelago series. He shares with Colossal:
My new Archipelago Series is inspired by islands seen from above. I've discovered a growing fascination with the point that the water meets the land and my archipelago pieces really let me highlight this point of inspiration. Whenever I've been lucky enough to fly over Seattle's Puget Sound or the Hawaiian islands, I'm that 38 year-old kid in the window seat, with his face pressed up against the plexiglass looking down with wonder at the islands below. We are so fortunate to live in a time where we get to see our earth from above! Whether it be from a plane, or images capture by a drone, we get to see our earth with a fresh set of eyes.
Five percent of Klassen's sales are currently being diverted to Charity: Water where he's is helping to fund a new well for a community that cannot afford one. Several of his pieces most recently appeared at SOFA Chicago, and you can see much more of his recent work on his website, as well as Instagram and Facebook.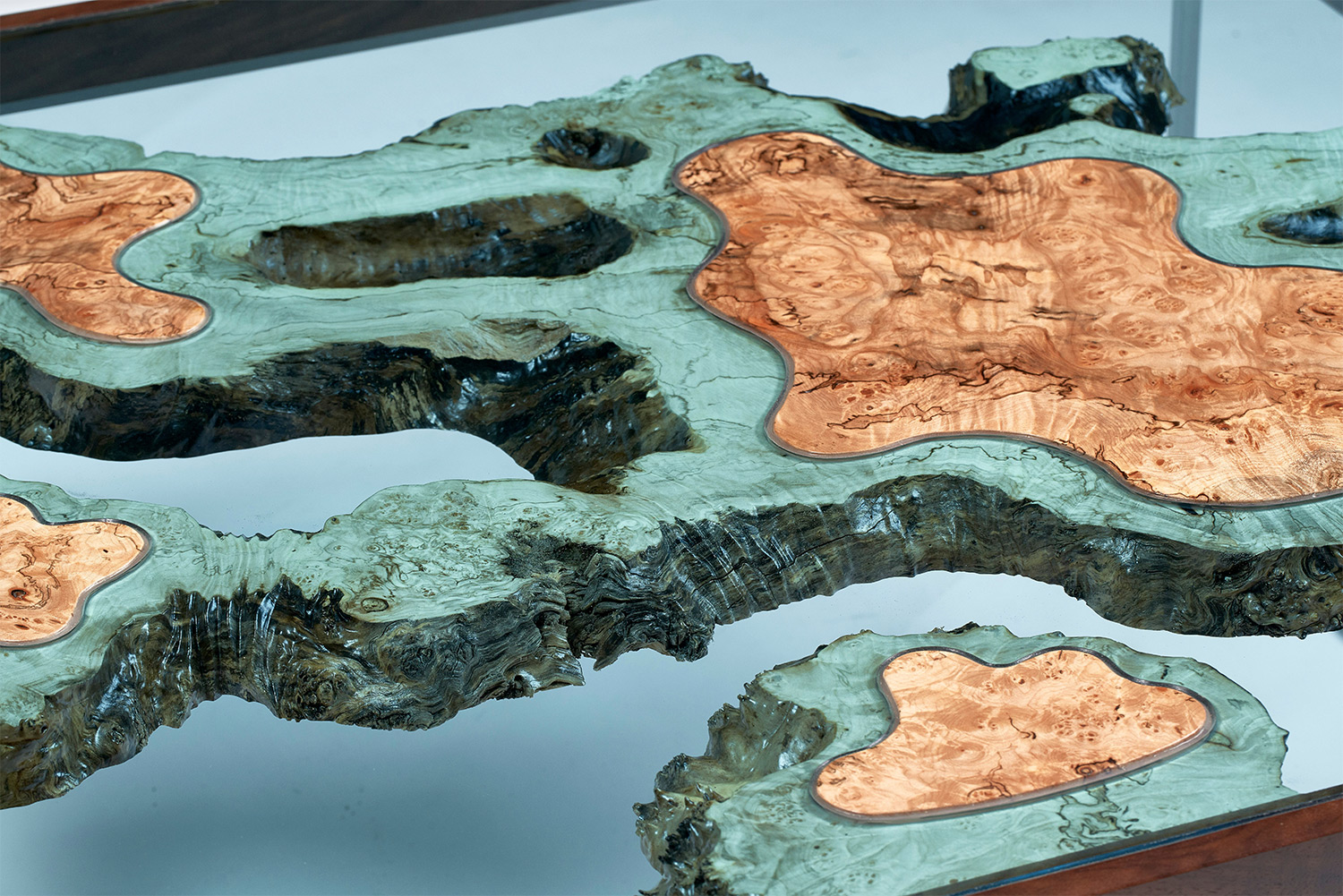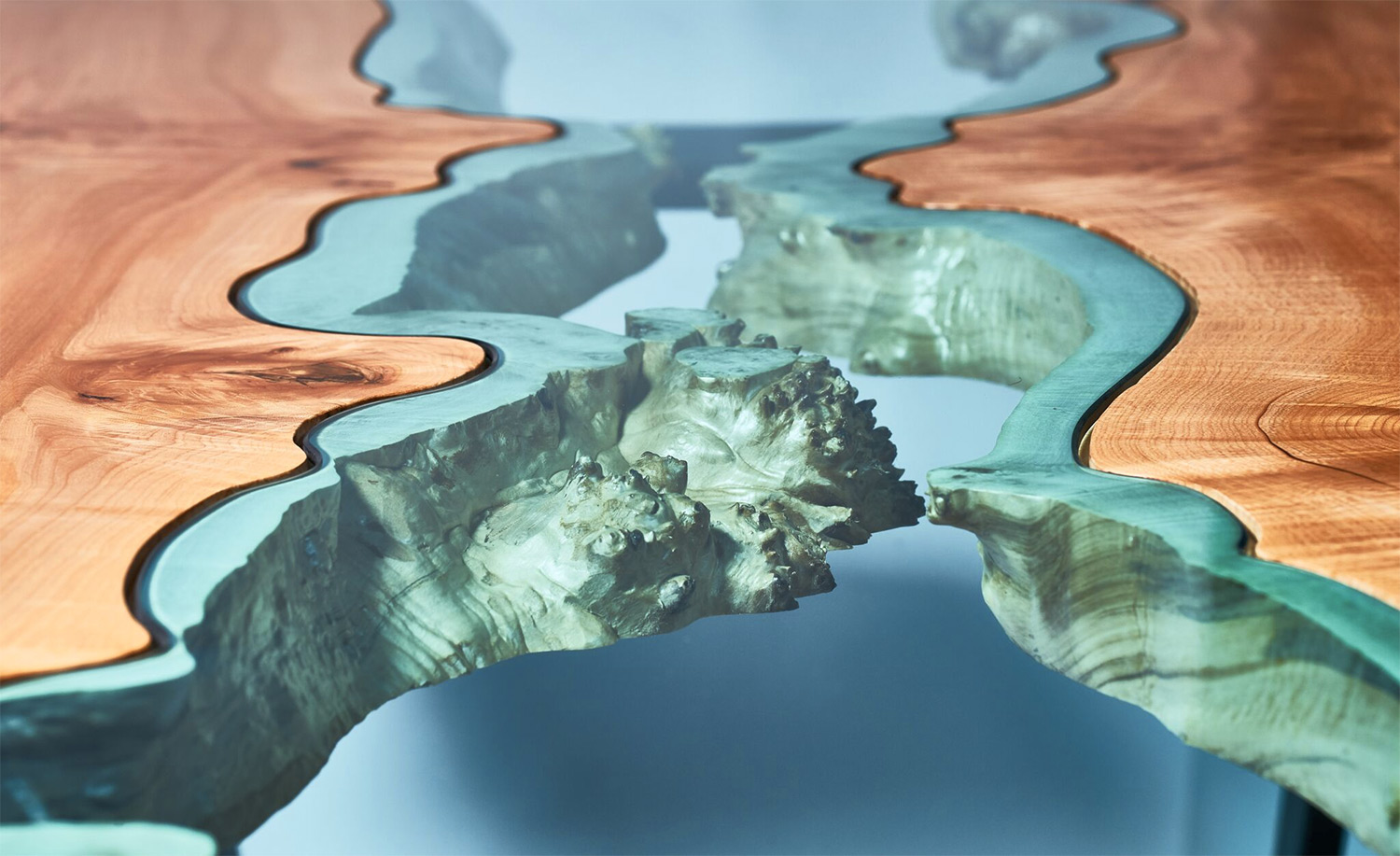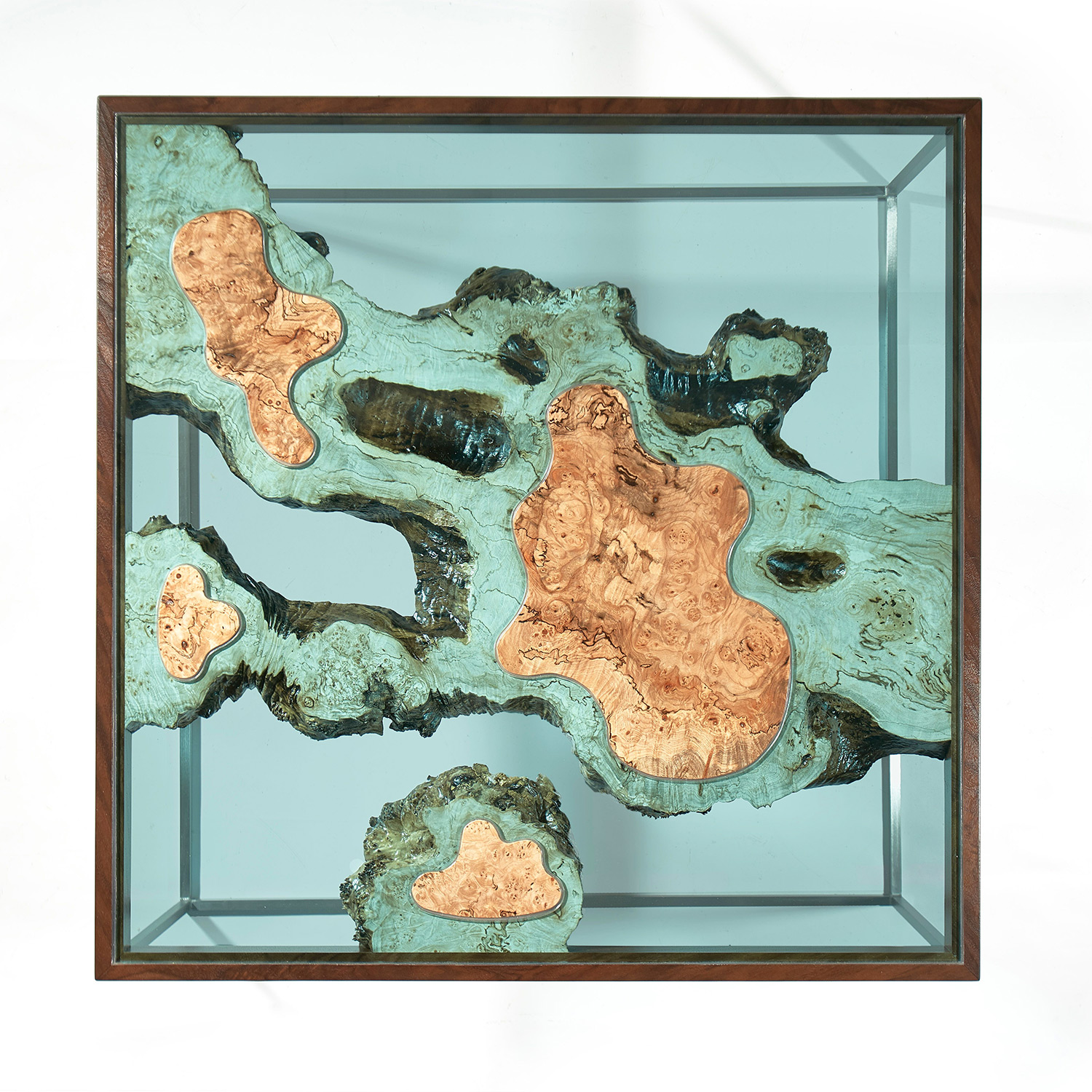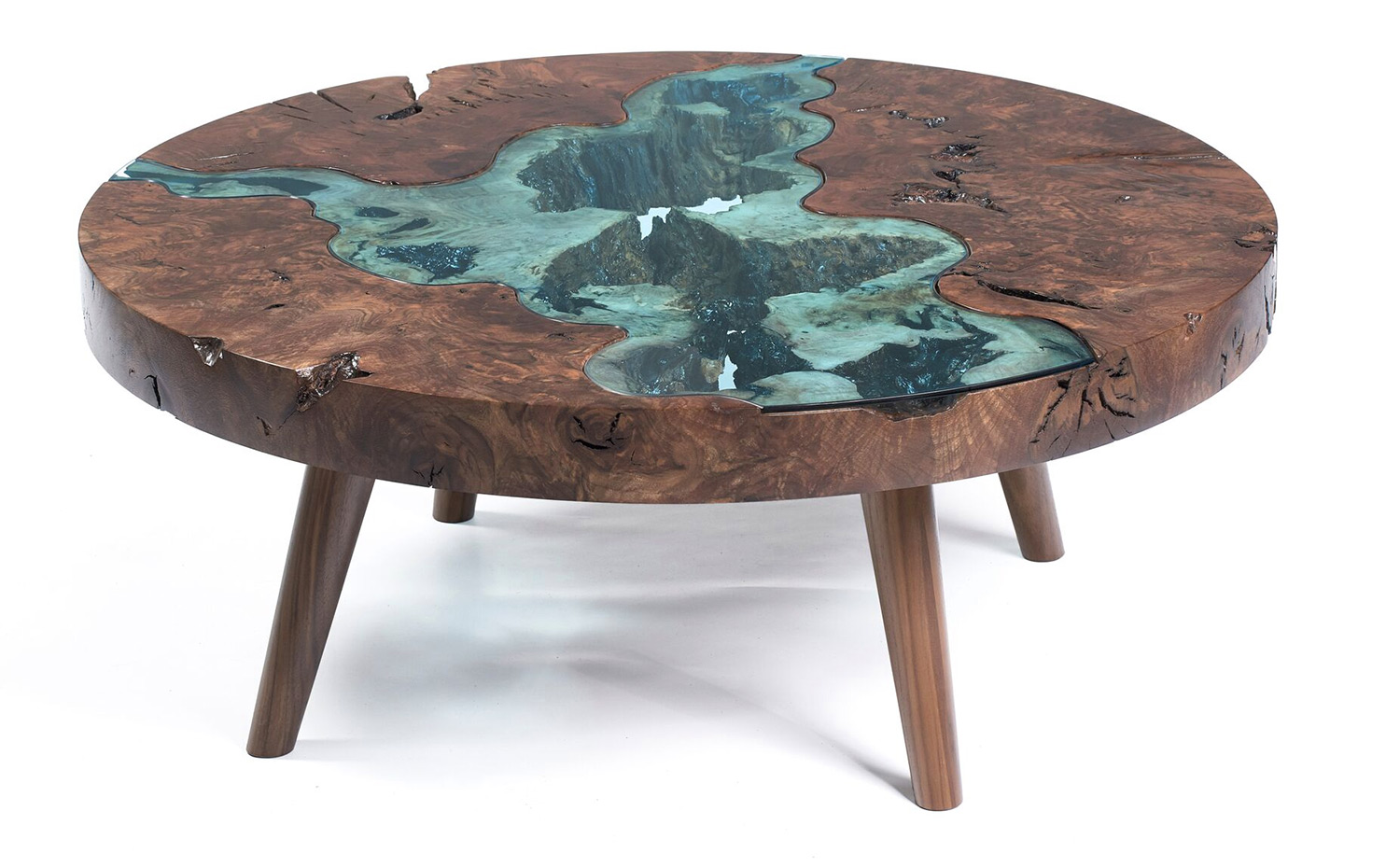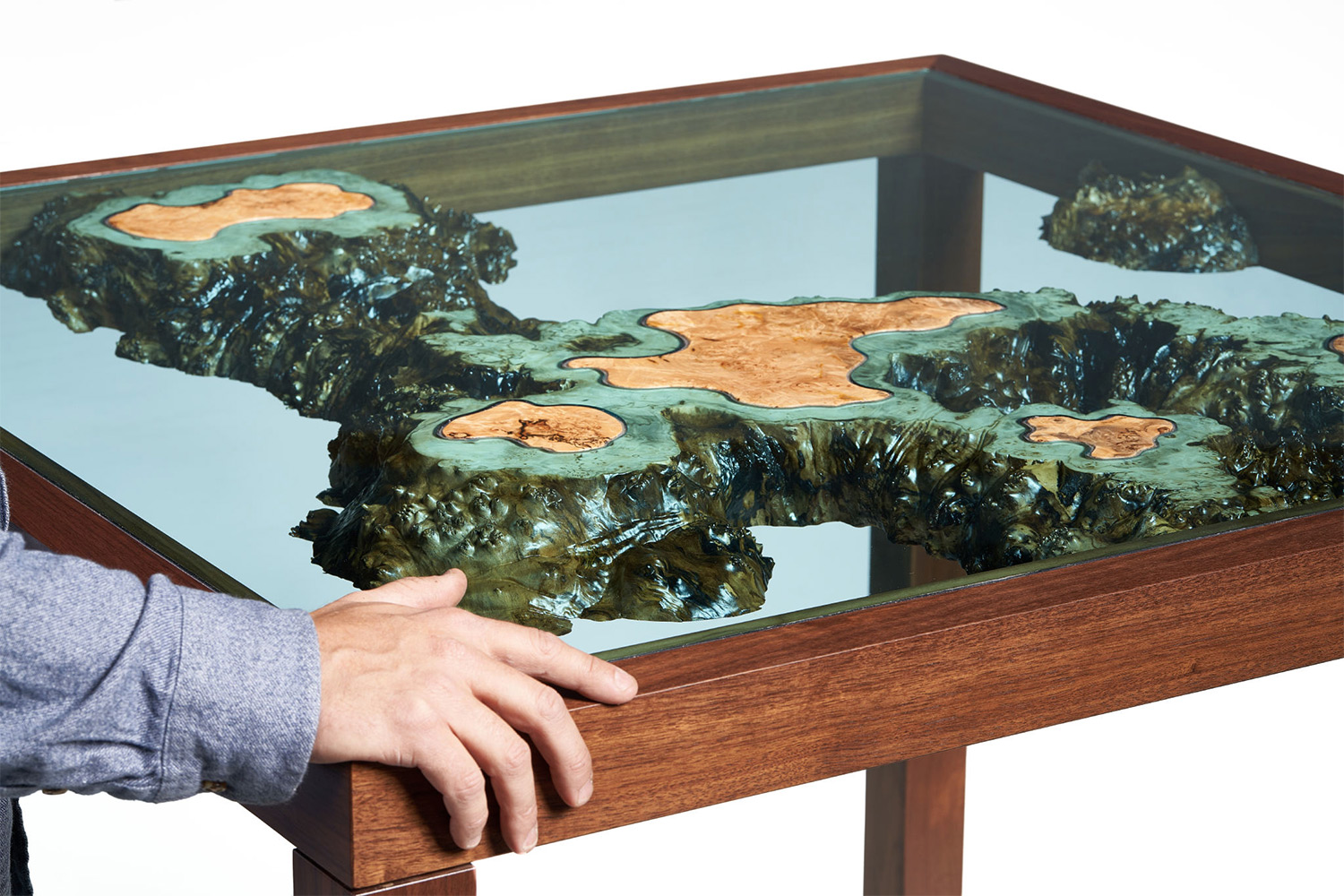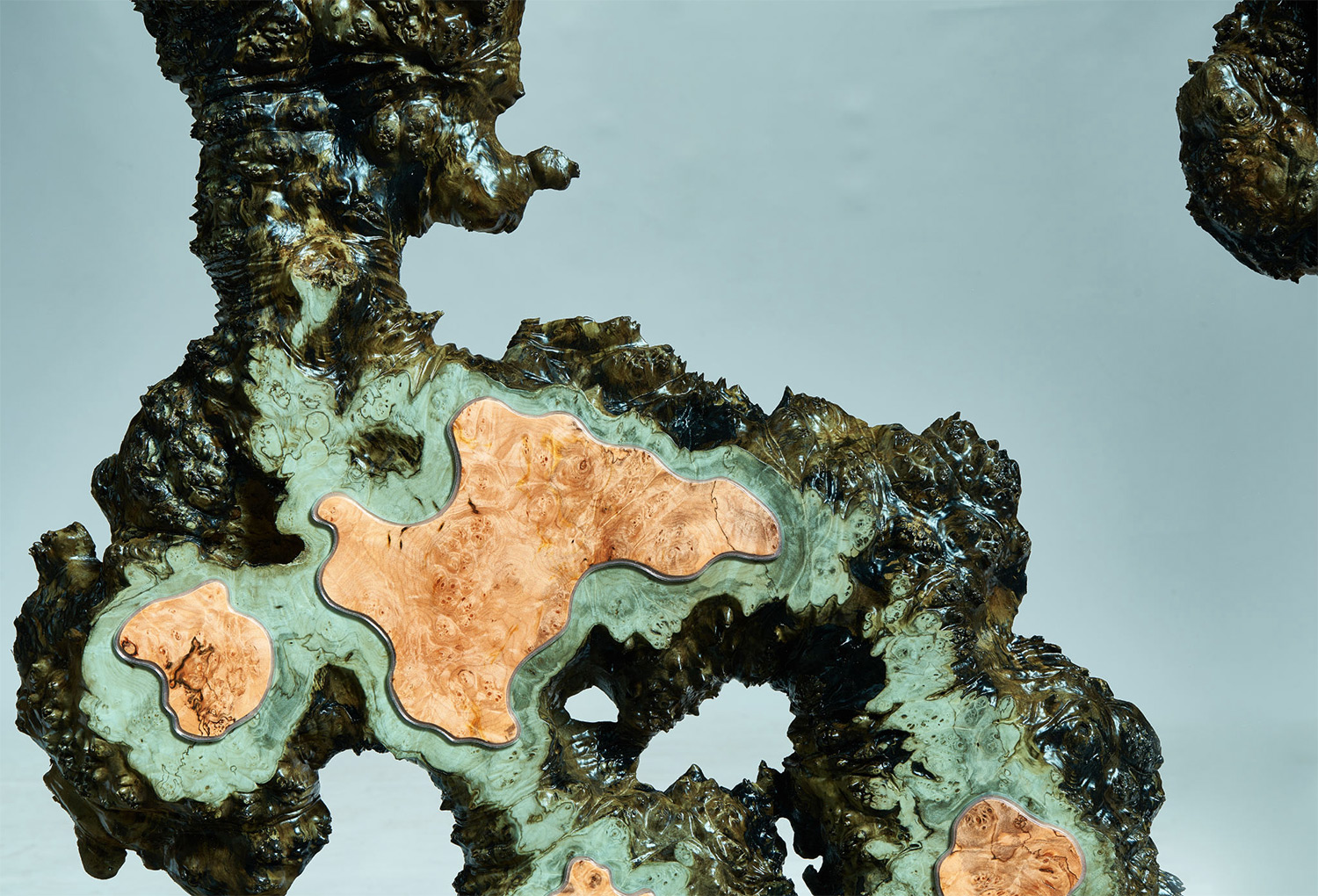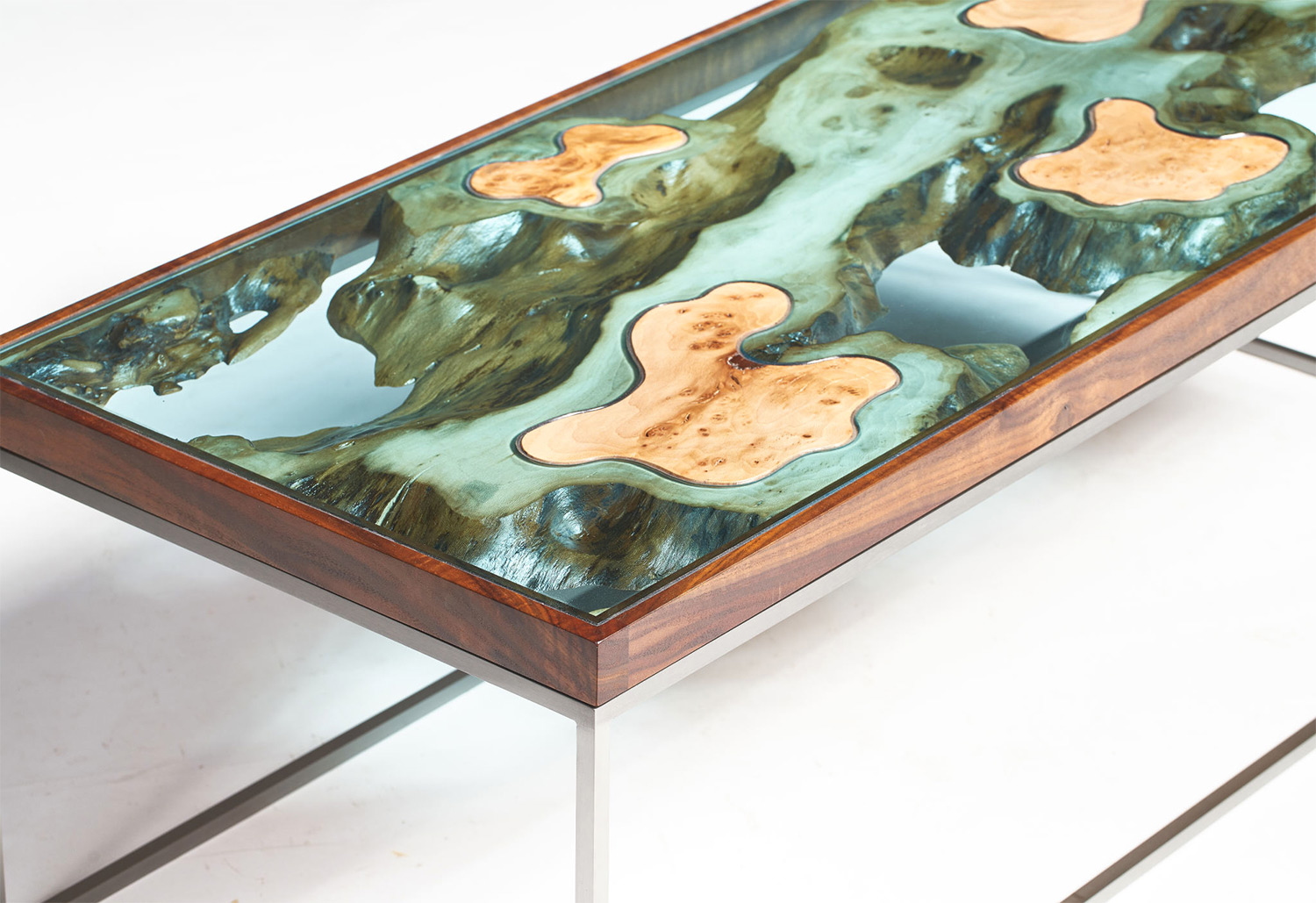 Share this story
Also on Colossal
Related posts on Colossal about funiture glass wood
Wood Tables and Wall Art Embedded with Glass Rivers and Lakes by Greg Klassen
---
Table Topography: Wood Furniture Embedded with Glass Rivers and Lakes by Greg Klassen
---
Layered Glass Table Concept Creates a Cross-Section of the Ocean
---
Designer Hilla Shamia Fuses Cast Aluminum and Tree Trunks to Create One-of-a-Kind Furniture Pieces
Broken Liquid: New Bodies of Water Sculpted from Layered Glass by Ben Young
---
---