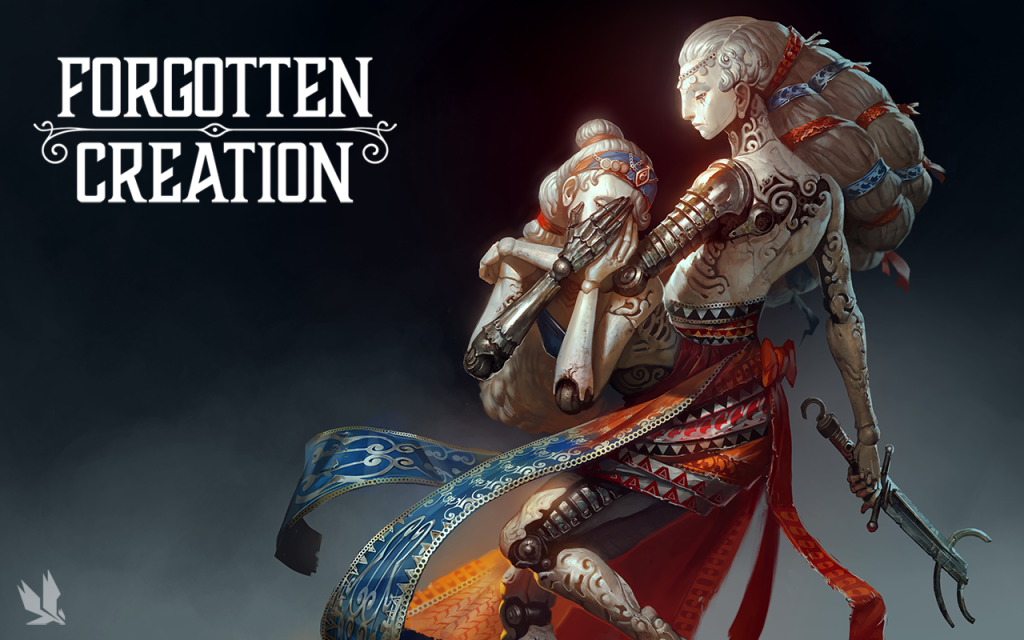 Forgotten Creation – Character by Matias Tapia
Artists are always naturally seeking to develop their skills, continually learn new things, and challenge themselves on a regular basis. They can also sometimes be their own worst critics. This takes a degree of devotion, and that inner critic can often get in the way of self-improvement efforts.
When that happens, it's best to take a brief step back and instead explore how others tackle these same blockers. Some artists even seek out a mentor, somebody who can help guide, advise and teach through a problem or towards a goal. Not only does this better an artist's creative problem solving but they can find camaraderie with someone who has worked through these same experiences.
Last month, Atomhawk unveiled their new website, as well as the brand-new Resources directory, a growing catalogue of tips and tutorials, portfolio help and even guides to assist in applying to Atomhawk. These tutorials and resources have been created by professionals working in the industry for many years, and give genuine and authentic insight into what it takes to develop and succeed in the digital art industry. The best part? It is all completely free!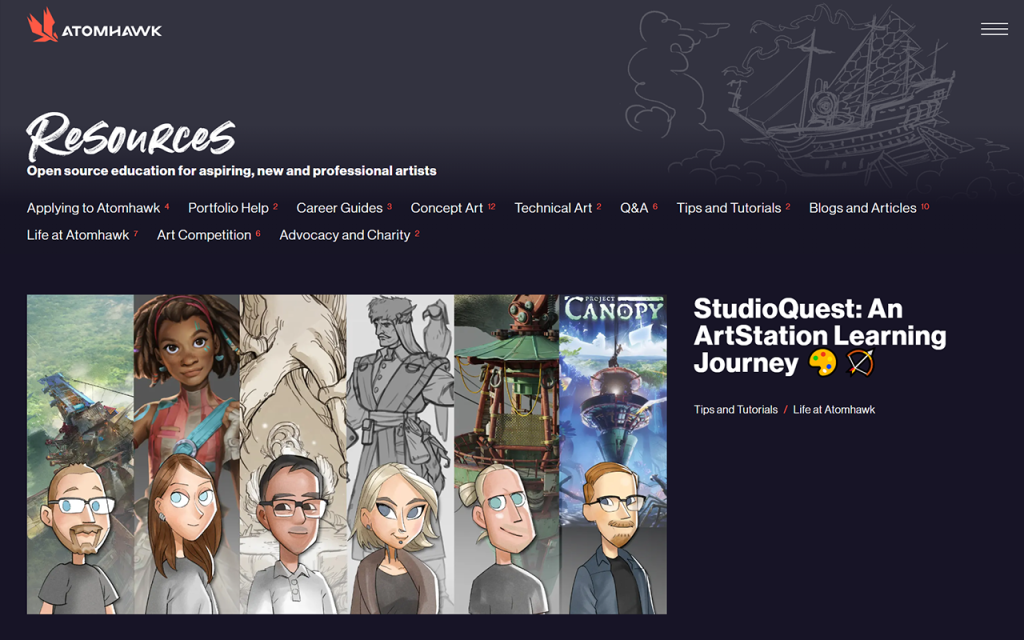 Atomhawk are also currently running their 6 th annual Art Competition, inspiring and motivating artists from all around the world to impress them with a piece of original artwork. This year, Atomhawk's theme is 'Forgotten Creation', encouraging artists to create a character, environment or key moment with their creativity and design skill.
Six winners will receive a range of fantastic art prizes, including a Wacom Cintiq 22, Xbox Series S and the chance to win the exclusive Rising Star Mentorship sessions with a Senior Atomhawk Artist!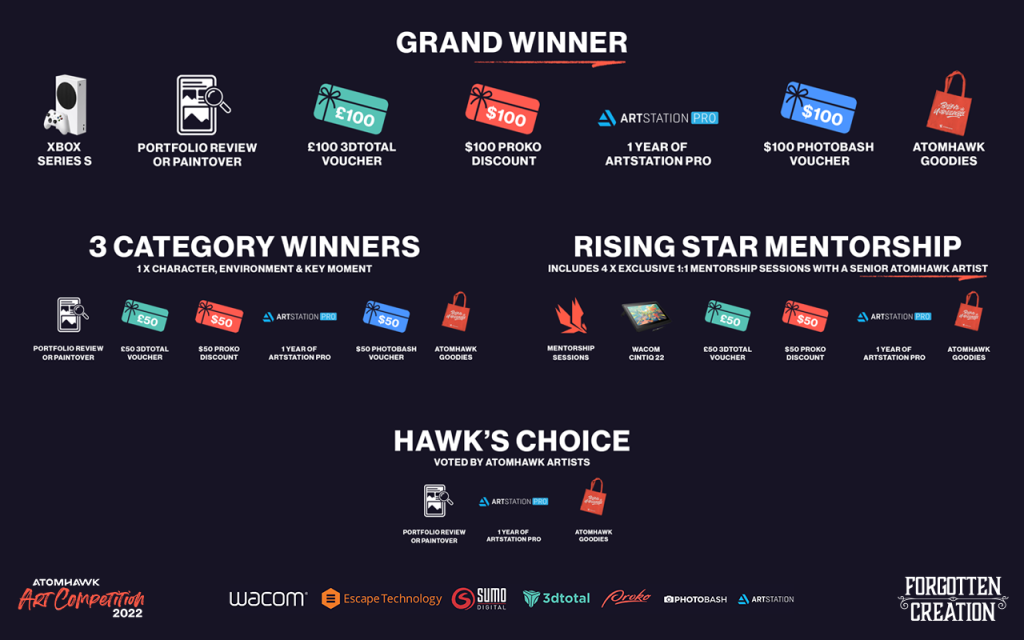 So, how can entrants give themselves the best chance to impress the judges panel? 2021 Rising Star
Mentorship Winner, Leonardo Ambrosini has this great advice:
Focus on storytelling and creating a scene, or character, that really is the result of iteration and exploration. It's important to create a background to your story as well so that the world it's set in is rich with details that push the narrative.
All details, prizes, submission details and terms are available here. Deadline for submissions is 7th August 2022, so there is still plenty of time to get creating!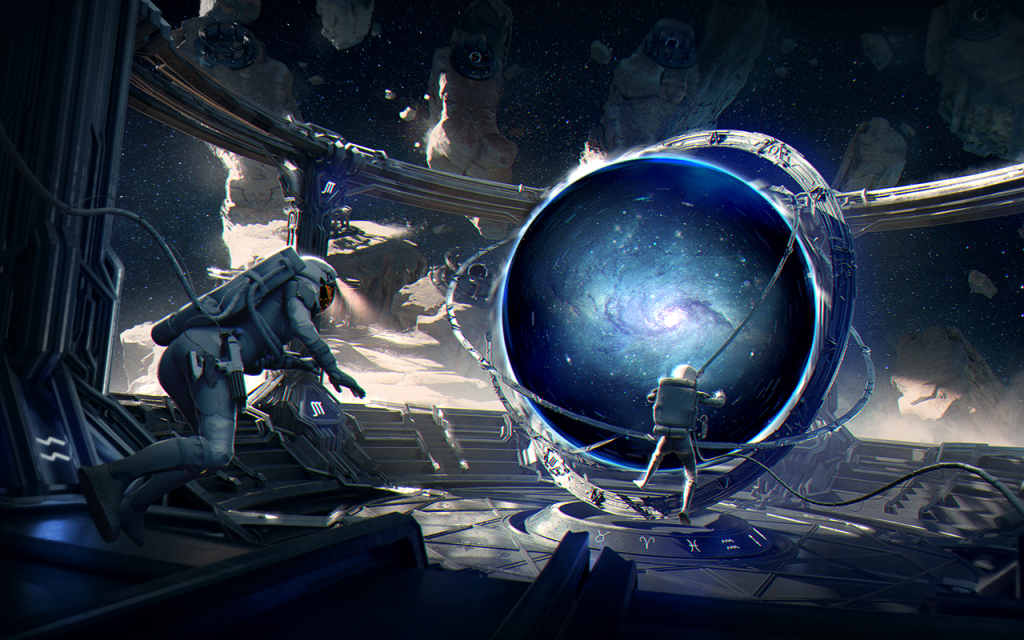 Forgotten Creation – Environment by Markus Biegholdt