We know that as artists, you want to be able to have high-quality physical reproductions of your own work to showcase, to share or to gift. Now, you can purchase on-demand prints of your own work for 40% of the price – all the time. 
When you sell your prints on ArtStation, you get exhibition-quality products while never having to worry about fulfillment, shipping, and support. All you have to do is upload your artwork, and sit back while we handle the rest. 
How It Works
To place an order to purchase your own artwork, first make sure you have your artwork uploaded as a print. To do so, click the upload arrow on the top navigation and select "New Print". You can also go to your Seller Profile and select "Manage Prints" and click on "+ Add Printed Product".  From there, you need to upload a high-resolution image of your artwork and save it as a print product. You can choose to publish it so others can buy it too, or keep it unpublished as a private purchase.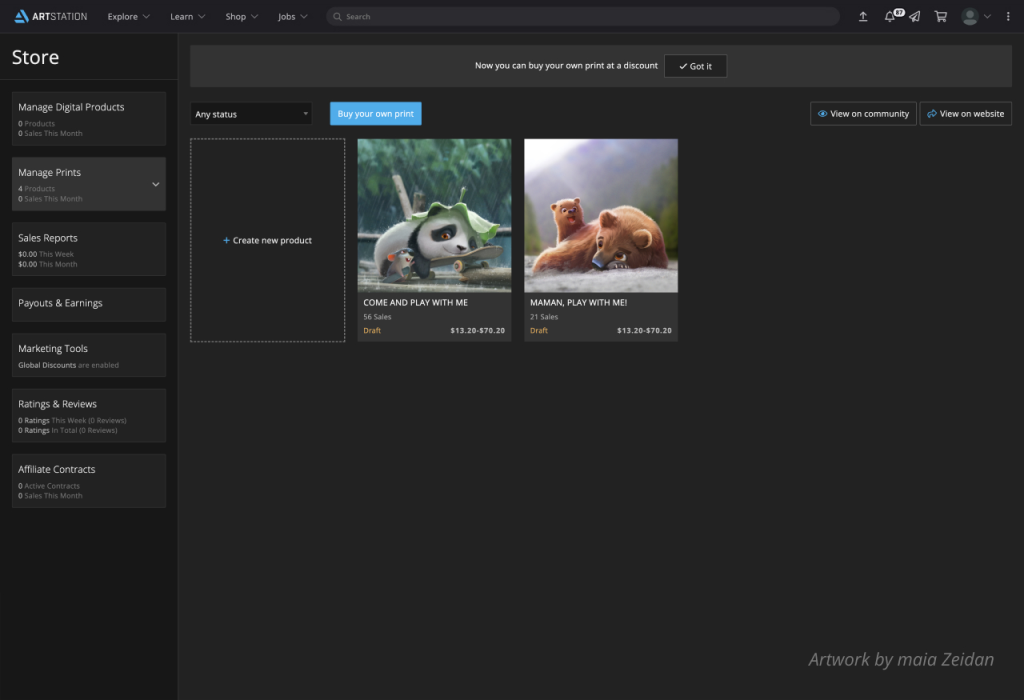 Once you have at least one print product uploaded, click "Buy Your Own Print" in the Manage Prints section and select the print(s) you want to purchase. 
You'll be able to fill out the order details of the product type, size, and amount on the next page and move the order to the cart when you're done. Any orders with unpublished prints will go through moderation before completing the order to ensure that they do not violate any of our guidelines or terms of service.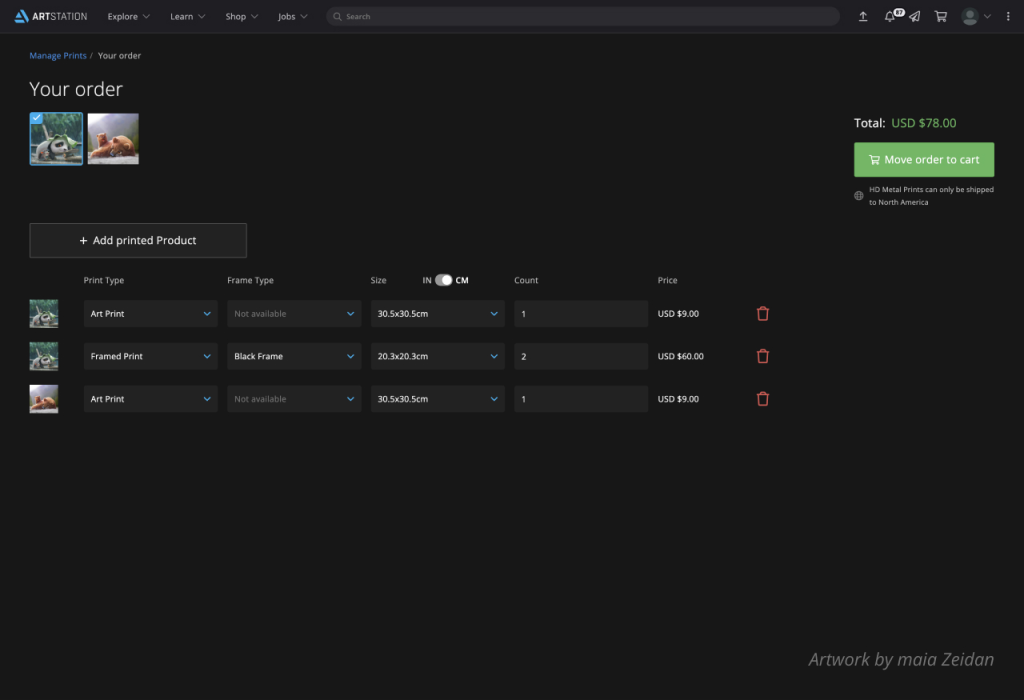 Once your order is complete, you can expect your artwork delivered to your mailing address directly – whether it's your home, a friend's or an exhibition gallery. 
---